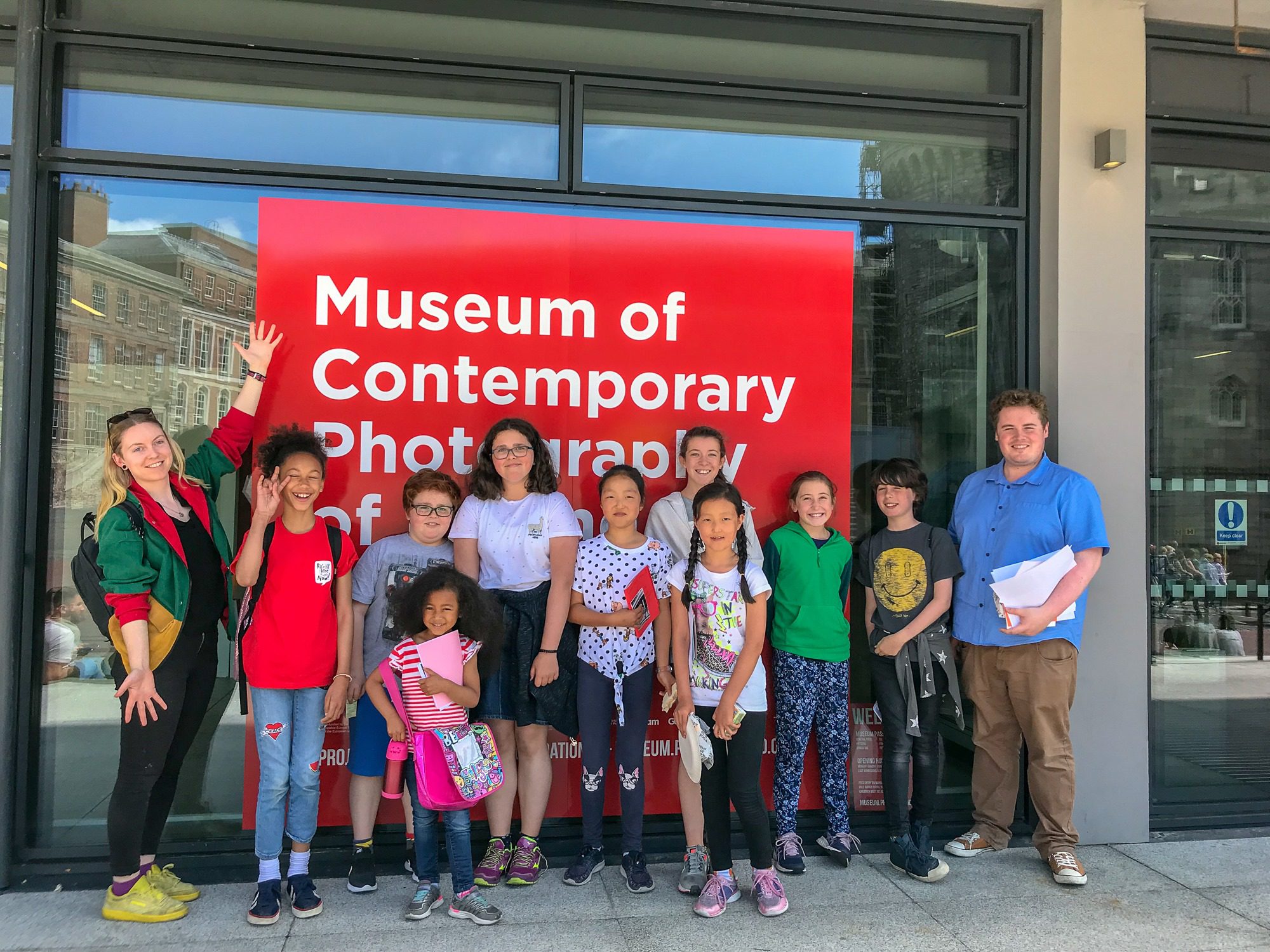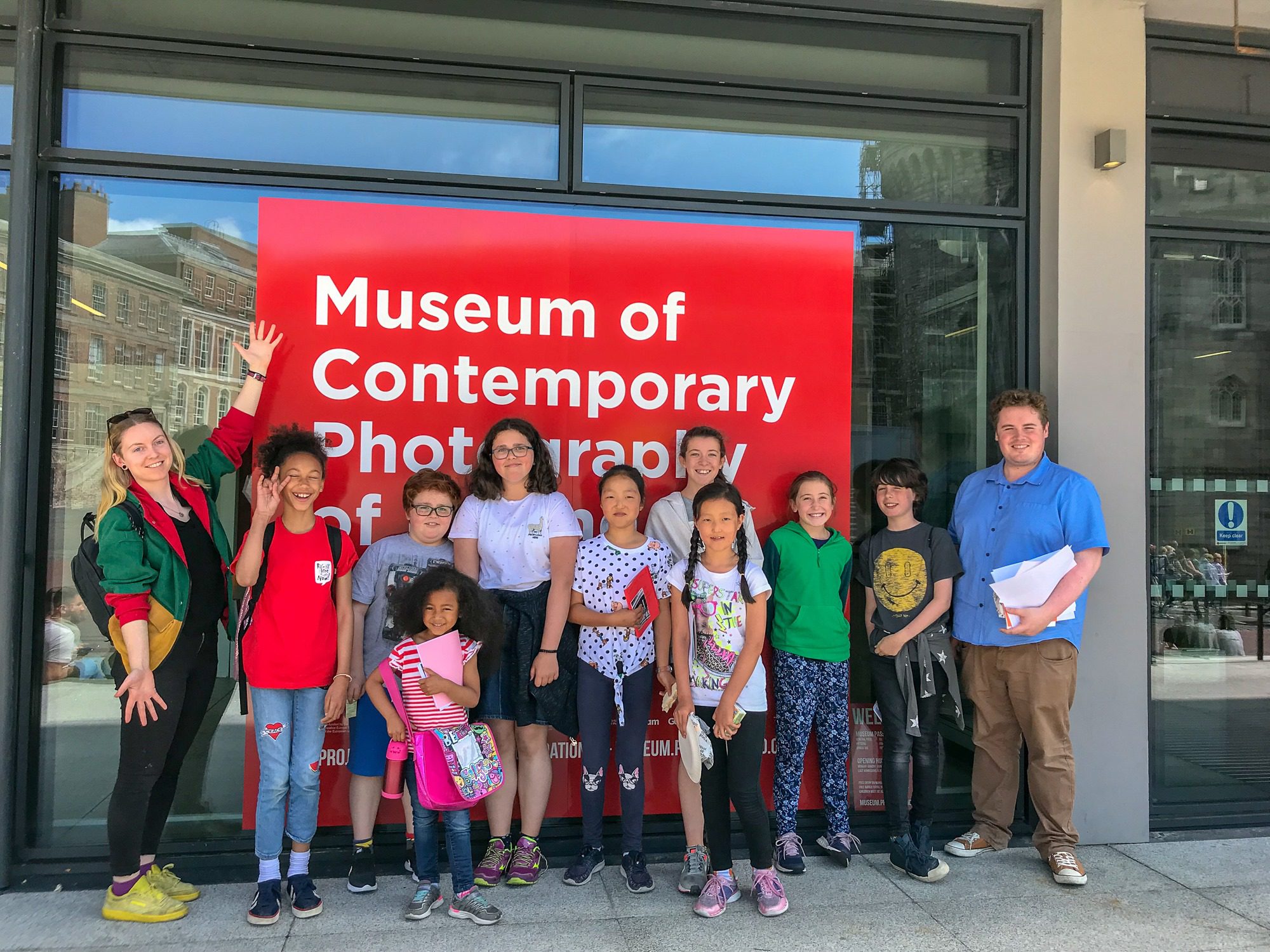 Photo: The Ark Children's Council visiting the Museum of Contemporary Photography if Ireland last July.
PhotoIreland concludes its first decade in existence having successfully completed a creative variety of pivotal curatorial projects that have, without any doubt, advanced Photography in Ireland.
PhotoIreland has enhanced the ecosystem beyond anyone's expectations, making an incredibly efficient use of every cent of public funding, as much of our own resources, imaginatively engaging other resources throughout the fabric of the city, and tirelessly opening new bidirectional international opportunities. To all those who participated and contributed to all our projects, thank you!
Reviewing 2019
The year 2019 was an extremely productive and rewarding one, a great way to put an end to the first decade of PhotoIreland. While we are presently busy putting plans into action for the 2020-2025 period, and before we announce what we have in store for the new year, we wish to reflect on the great year 2019 has been for us and everyone who was involved in making it happen!
We are made of people 
To complete our projects, every year we count on the kind support of a group of volunteers, collaborators, and patrons. The year 2019 saw the busiest PhotoIreland Festival we have ever produced, running over three months, and it could have not been possible without the help of this extended team. For this, our utmost thank you go out to this year's festival volunteers: Miguel Asuero García, Max Rooney, Rui Dias, Clare Lyons, Joe Hollingsworth, Eoghan Scally, Hugh Quigley, Róisín White, Carolina Hernandez de Toledo, Florina Petruneac, Ben Hutchinson, Margot Kenny, Becky O'Sullivan, Helena and Sergi, Lian Ryan, and Sophie Tonge. Also a special thank you to Daria Danilchenko who came all the way from Moscow to complete a month's internship on PhotoIreland Festival's social media. Perhaps the hardest work was carried out by our small but mighty production team, headed by Frank Brennan and powered by Sean Daly and Jamin Keogh, who built and took down a whole museum in the shortest amount of time possible.
The archiving and cataloguing of the PhotoIreland Collection continued its steady progress thanks to the dedication and time of volunteers and interns. Conner Dorbin completed his internship with us, as part of his MA degree in Cultural Policy and Arts Management at UCD. Our partnership with TU Dublin saw Andrew Nally, Arman Duzel, and Michael Croghan joining the team as part of their work experience for the module Archiving in Context. We welcomed two international exchange students Ludovica Pagliani and Adrian Paya, who helped us with the daily running of the collection and were active supporters behind the scenes at PhotoIreland Festival.
We also want to extend a special thank you to Jennifer Ricci who has stepped in to help us with The Library Project when we most needed it, to Csaba Marton who took over the arduous work behind the newly launched PhotoIreland Wiki, and Iryna Baklan for all the extensive cataloguing work.
In case you missed it, this year our core team expanded with a new team member, Bronwyn Andrews, who joined us in July. A recent graduate of the BA in Photography from IADT, Bronwyn now assists us with the running of The Library Project venue.
Last, but certainly not least, we thank our Patrons who believe in us and continue to support us – we look forward to our work together in 2020!
PhotoIreland Festival 2019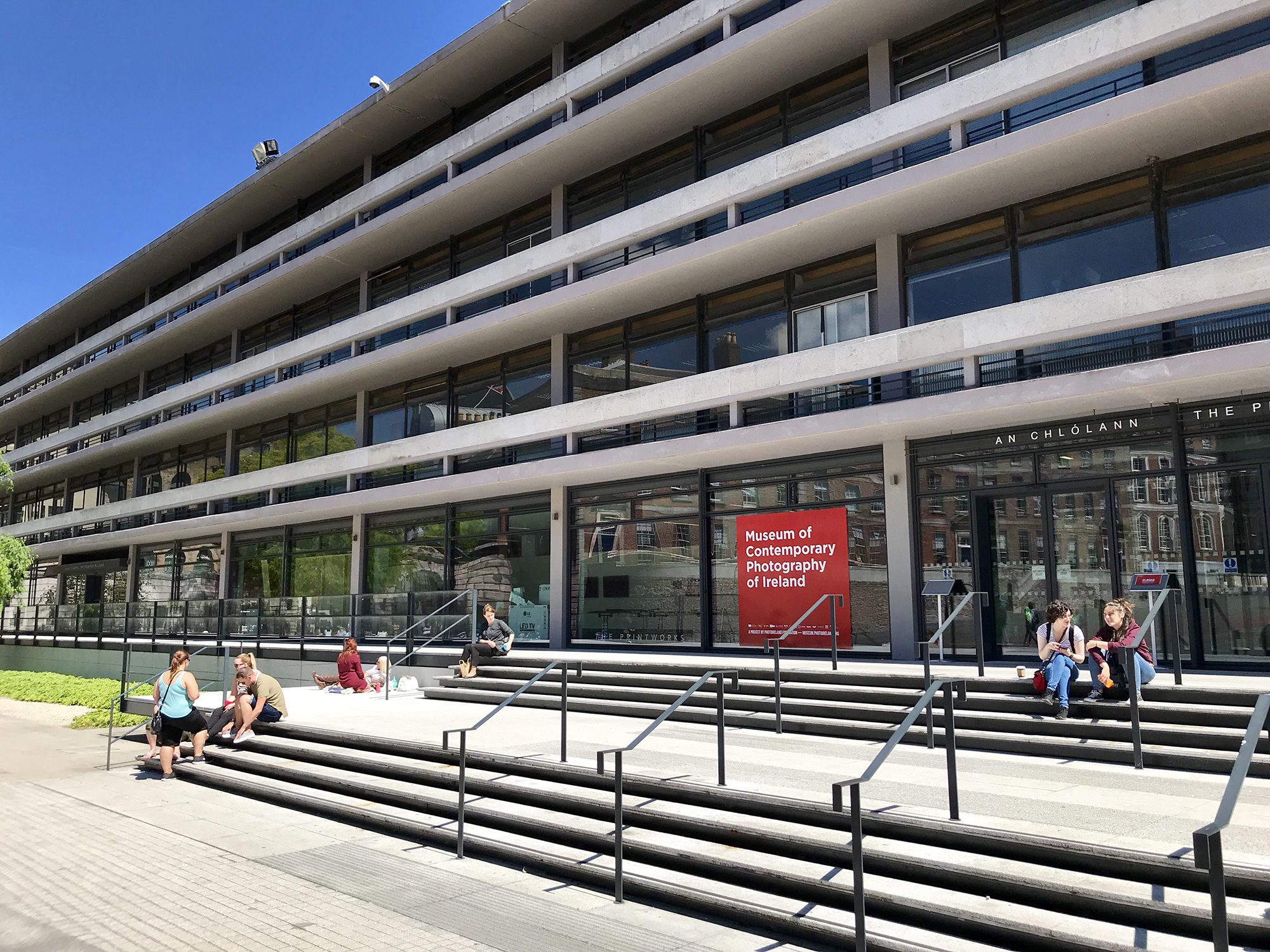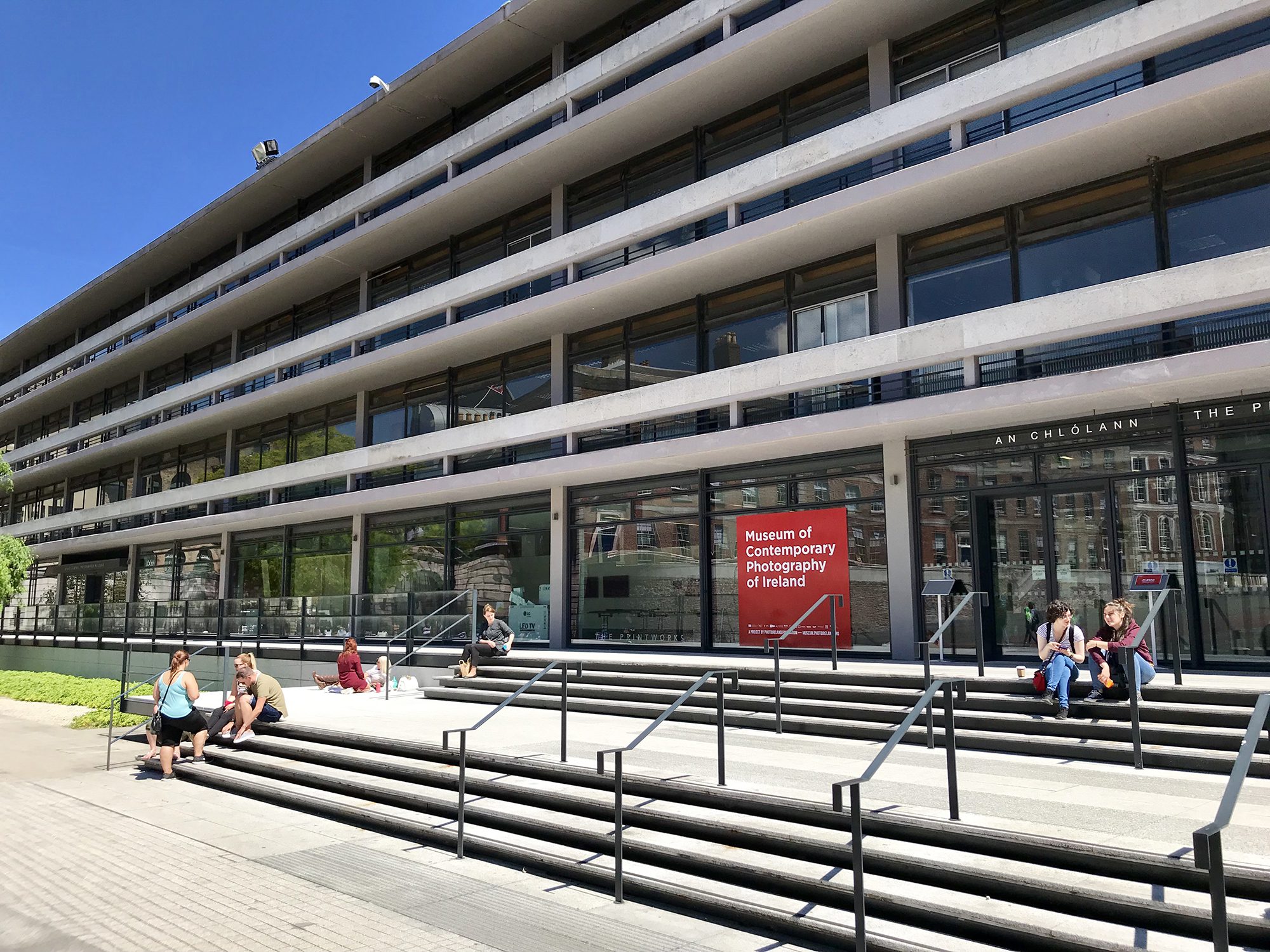 We can't believe how time flies, with 2019 having seen the 10th anniversary of PhotoIreland Festival! Not only did we extend the festival to run over three months in this celebration, we also launched a new project, modestly titled, Museum of Contemporary Photography of Ireland. It is part of an ongoing public-facing research project run by PhotoIreland that was presented in its first instance in July 2019, at The Printworks, Dublin Castle. Over the coming years, the Museum will present an evolving model appearing in a variety of locations, openly investigating experimental and critical propositions in aspects relating to museology, curation, cultural policy and Arts management. We received excellent and positive feedback from visitors and arts professionals alike, who are excited to see what's coming and look forward to upcoming collaborations. So, watch this space!
The main exhibitions of the festival included Luis Alberto Rodriguez's People of the Mud, New Irish Works, Parallel Platform Exhibition: thing, aura, metadata curated by Seda Yildiz, Nadim Asfar's The Mountain curated by Hester Keijser, The Invention of Memory, Monica Alcazar-Duarte's The New Colonists and Ascension. The Book and Magazine Fair returned since its inception in 2011 and featured the annual Kassel Dummy Award Showcase as well as the new Photobook Week Aarhus Dummy Award Showcase. The Critical Academy programme was very rich, and included the Symposium: Photography and the Museum, and in addition to our own programmed seminars, such as Alan Butler's Photography for Non-Human Entities, a number of workshops were selected through an open call.
Find out more about Museum of Contemporary Photography of Ireland, PhotoIreland Festival, and the Critical Academy.

European Photography Platforms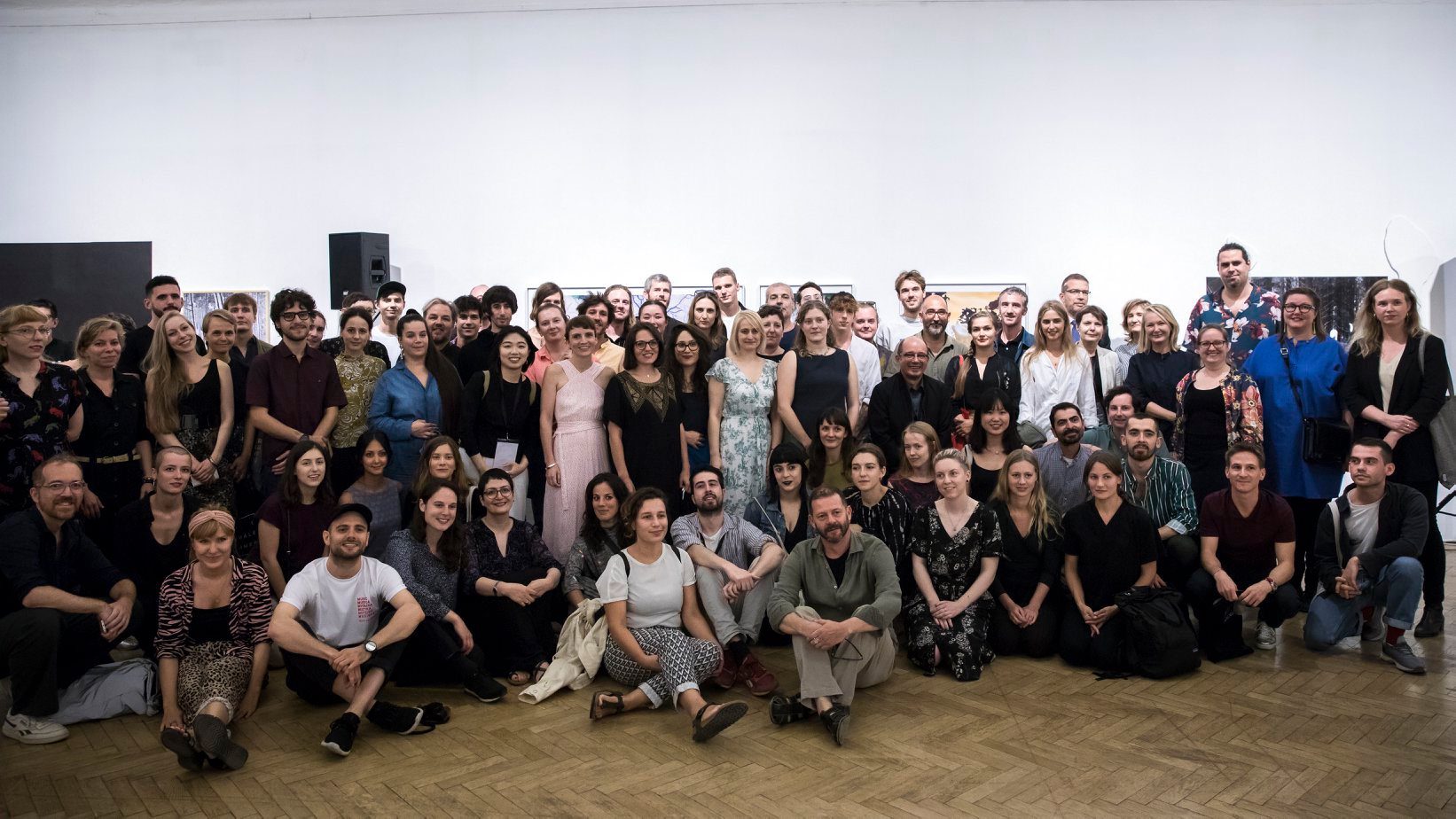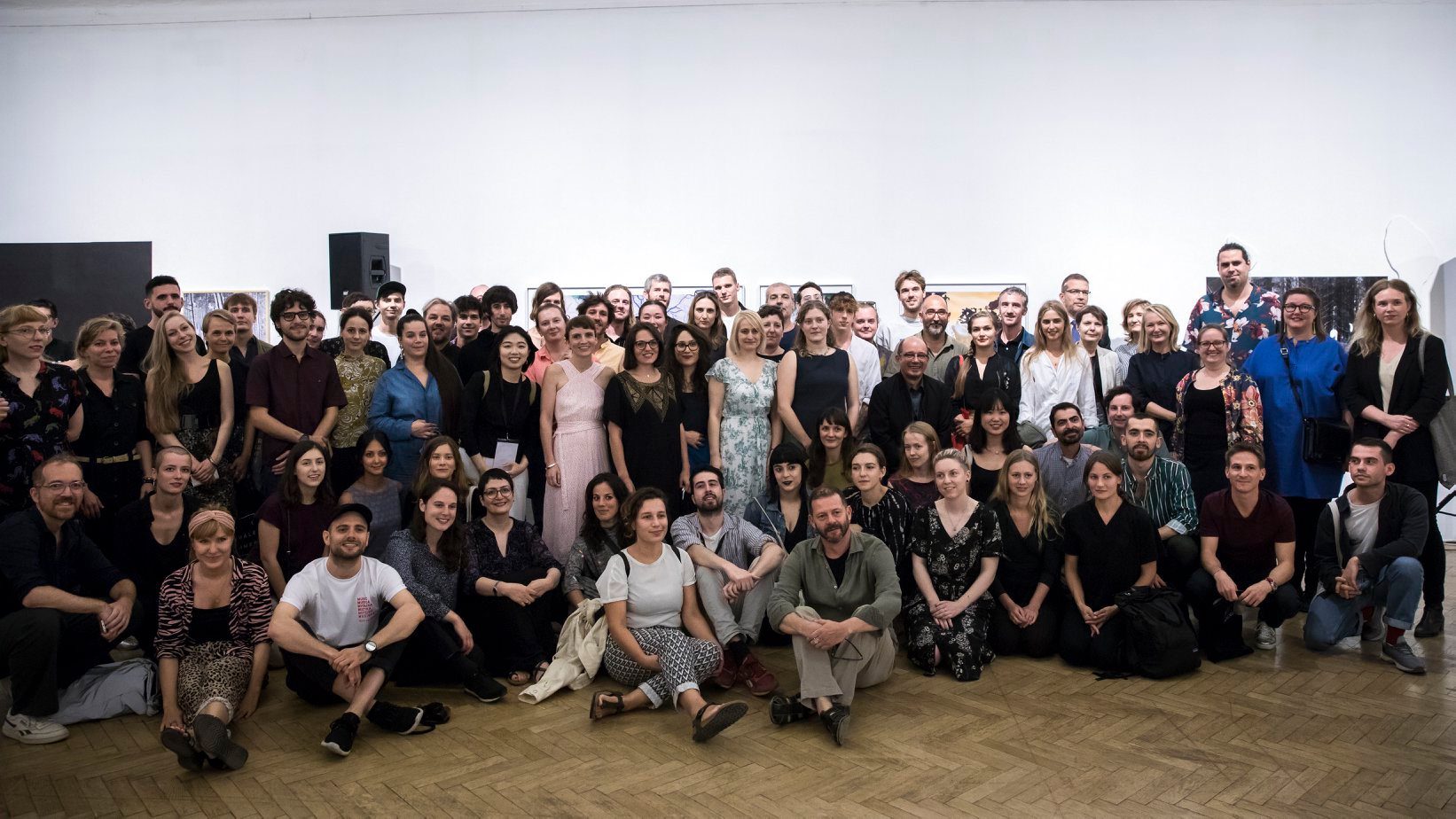 During 2019, we continued our work with the two European Photography Platforms that we are the Irish members of, Parallel Platform and Futures.
Starting the year with an international open call, Parallel Photography Platform selected a total of 30 Artists and 6 Curators for the cycle ahead. We were glad to see Irish artist Cian Burke selected by the jury, who we exhibited for New Irish Works during PhotoIreland Festival. In addition, Irish artist Róisín White, selected from the previous cycle, exhibited at 4 different exhibitions and her work published in YET Magazine, as a result of Parallel Platform.
In March, we attended the Curatorship stage of the process, held in Derby during Format Festival. This stage of the process brought together all the creators and members involved in the platform, to plan and develop exhibitions that were to be presented at member organisations across Europe. In our case, we worked with Seda Yildiz, who curated thing, aura, metadata. A poem on making., featuring artists Cihad Caner, Dries Lips, Róisín White, and Jessica Wolfelsperger. The exhibition was held during PhotoIreland Festival in the Museum of Contemporary Photography of Ireland. The hard work of uniting the 2019 with the 2020 cycle, the Parallel Intersection, was taken on by the team at the Robert Capa Contemporary Photography Center – it is the busiest annual event of the platform. Presented at the Intersection was the work of the new artists in the Showcase, and a curated exhibition of the previous cycle's artists in Zeitgeist. To wrap up the year, in Lisbon, the six exhibitions were re-created at the Parallel Review event.
The Curatorship in 2020 will take place in Dublin this February, and the details of this event will be released very soon.
Find out more about Parallel Platform →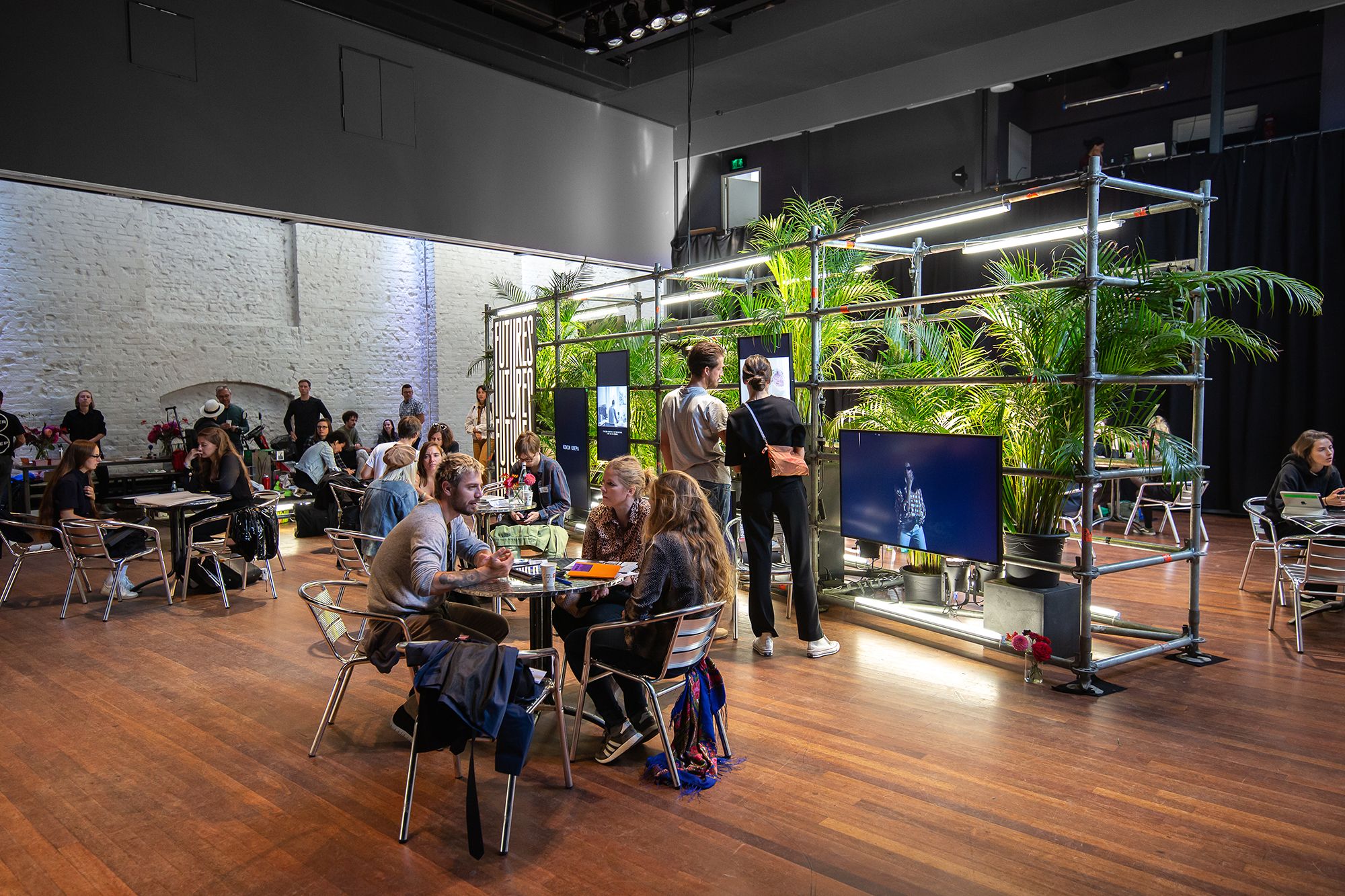 Image by Maarten-Nauw
September was a busy month for us, as we were also at Unseen Amsterdam with the Futures platform. The Futures platform pools the resources and talent programmes of leading photography institutions across Europe in order to increase the capacity, mobility and visibility of its selected artists. Every year, Futures organises a series of events across Europe within each of its member countries, and every year they are all brought together at the Futures event at Unseen Amsterdam.
In 2019, we exhibited the latest project from Luis Alberto Rodriguez, who was one of the Futures artists completing a residency in Cow House Studios, during the Futures residency the year prior. The People of the Mud was exhibited in The Library Project for the length of PhotoIreland Festival, and is going to be published by Loose Joints in February 2019 – keep an eye for the launch coming to The Library Project! During Luis' solo exhibition, visitors could also get a preview of the next five Irish artists joining the platform, put forward by PhotoIreland: Dorje de Burgh, Megan Doherty, Aisling McCoy, Yvette Monahan, and George Voronov. The artists joined the rest of the 2019 Futures in a showcase, a new magazine publication, an event to present their work to a number of selected professionals at the event Futures Conversations, as well as panel talks, and further networking events at this important annual event for contemporary photography.
Soon, we will be announcing the 2020 Futures artists from Ireland, with an important change in this year's selection process, whereby artists are able to put themselves forward for consideration through an open call!
The Library Project and PhotoIreland Collection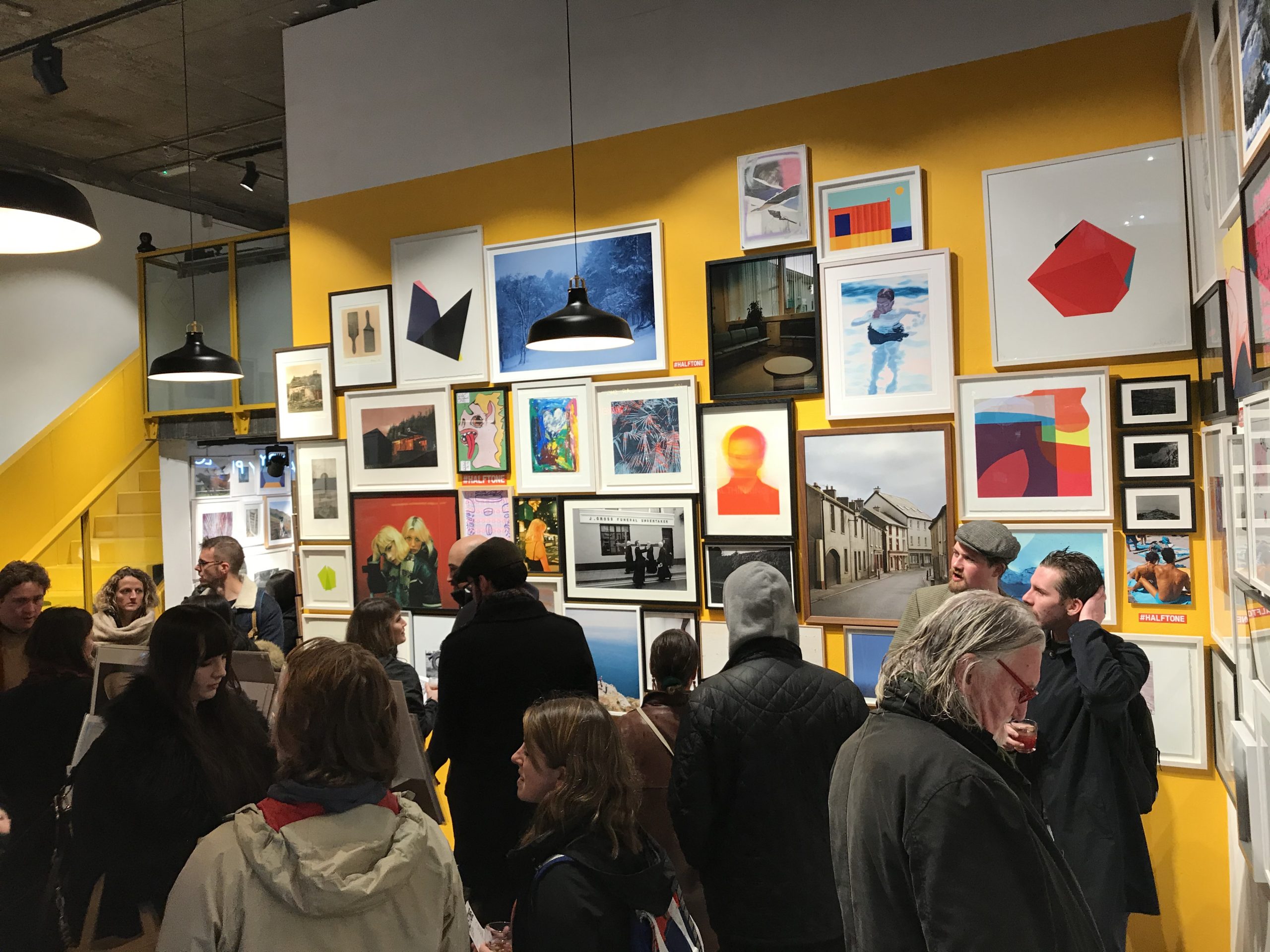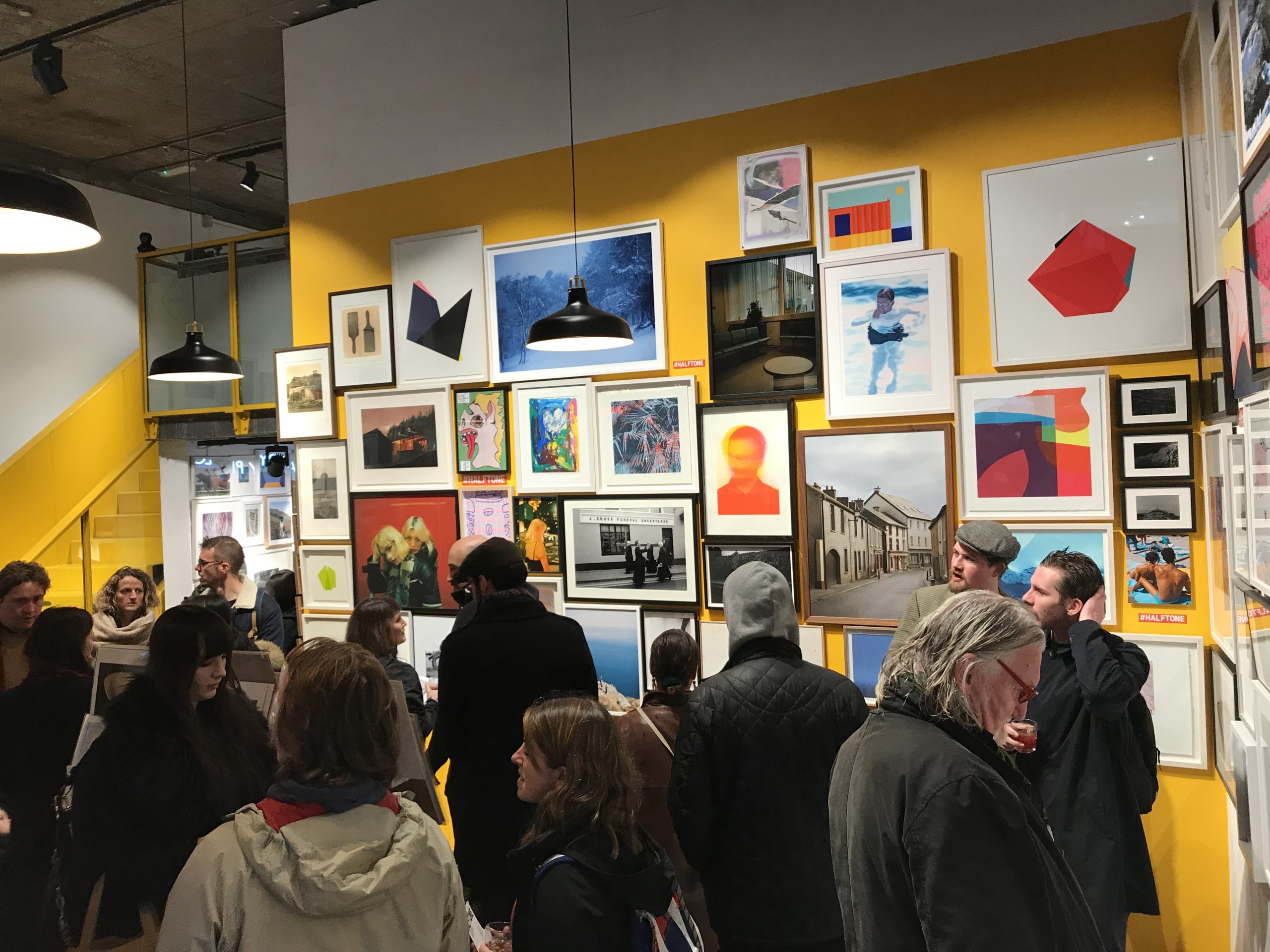 The Library Project was buzzing with events, from very early mornings with coffee|culture, to 24/7 presentation of New Irish Works for St. Patrick's Festival. We also began new hours for selected launches that take place on Saturday afternoons, to accommodate new audiences and to give everyone a chance to attend a number of events in one day. Our first such launch was the Inspirational Arts Photography Graduate Award, the winner of which this year was Iryna Baklan. We launched two photobooks – Eamonn Doyle by Mapfre Foundation and Editorial RM, and Clare Gallagher's The Second Shift, as well as a number of new publications by Damn Fine Press – the new publishing arm of Damn Fine Print. For a weekend of events entitled  Tsundoku, we propitiated a collaboration between Eamonn Doyle, Niall Sweeney, and Damn Fine Press, producing live at the venue a set of risographic prints. Tsundoku is the latest addition to our annual print fair HALFTONE, which this year saw the largest amount of entries and selected artworks – a hugely successful month for the artists!
The PhotoIreland Collection has also done some travelling this year, with a number of Irish Photobooks from the collection going to Fotofestiwal in Lodz, to showcase a representation of the practice of photography in Ireland. Closer to home, we were invited to curate a selection of Photobooks from the collection for the Science Gallery Dublin's latest exhibition PLASTIC. The exhibition will travel to Wexford Arts Centre, Highlanes Gallery in Drogheda, Galway, and the Regional Cultural Centre in Letterkenny.
From The Library Project shop, we contributed with a large number of publications from Irish artists to a set of new hotels, Wilde by StayCity. They have opened branches most recently in Berlin and Edinburgh, and will now feature these selected books in all their rooms. What a great way to support local artists!
Last, but not least, the TLP Editions publishing project continued with 2019 seeing these additions to the series: Bronwyn Andrews' Matera, Giulia Berto's Fragments, Hue Hale's He Suffers With His Nerves, Aidan Kelly's Common Courtesy, Justyna Kielbowicz's Dr. Nadia Kelbova, Clare Steele's Descendants, and Dianne Whyte's The Trap Rooms.
New Irish Works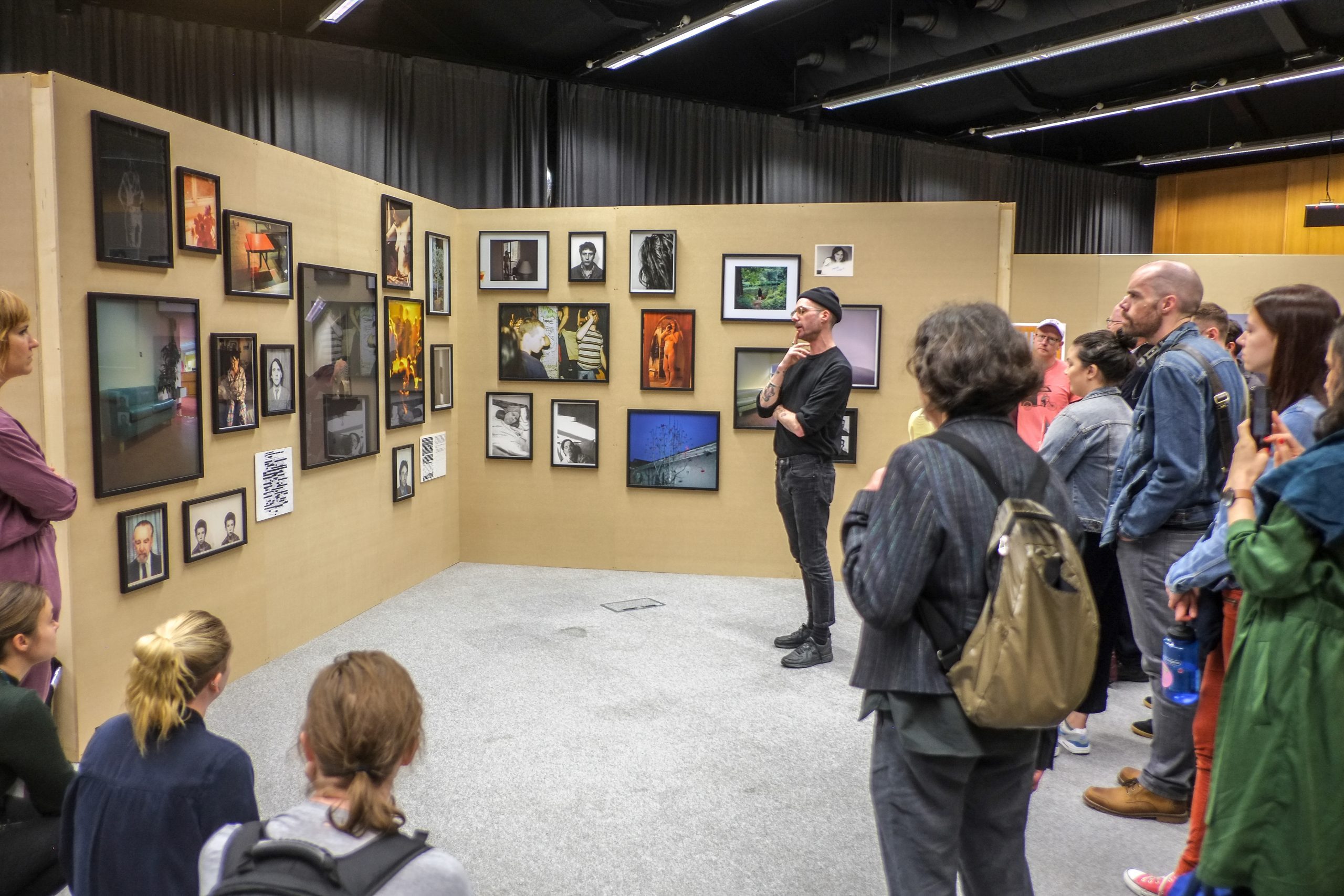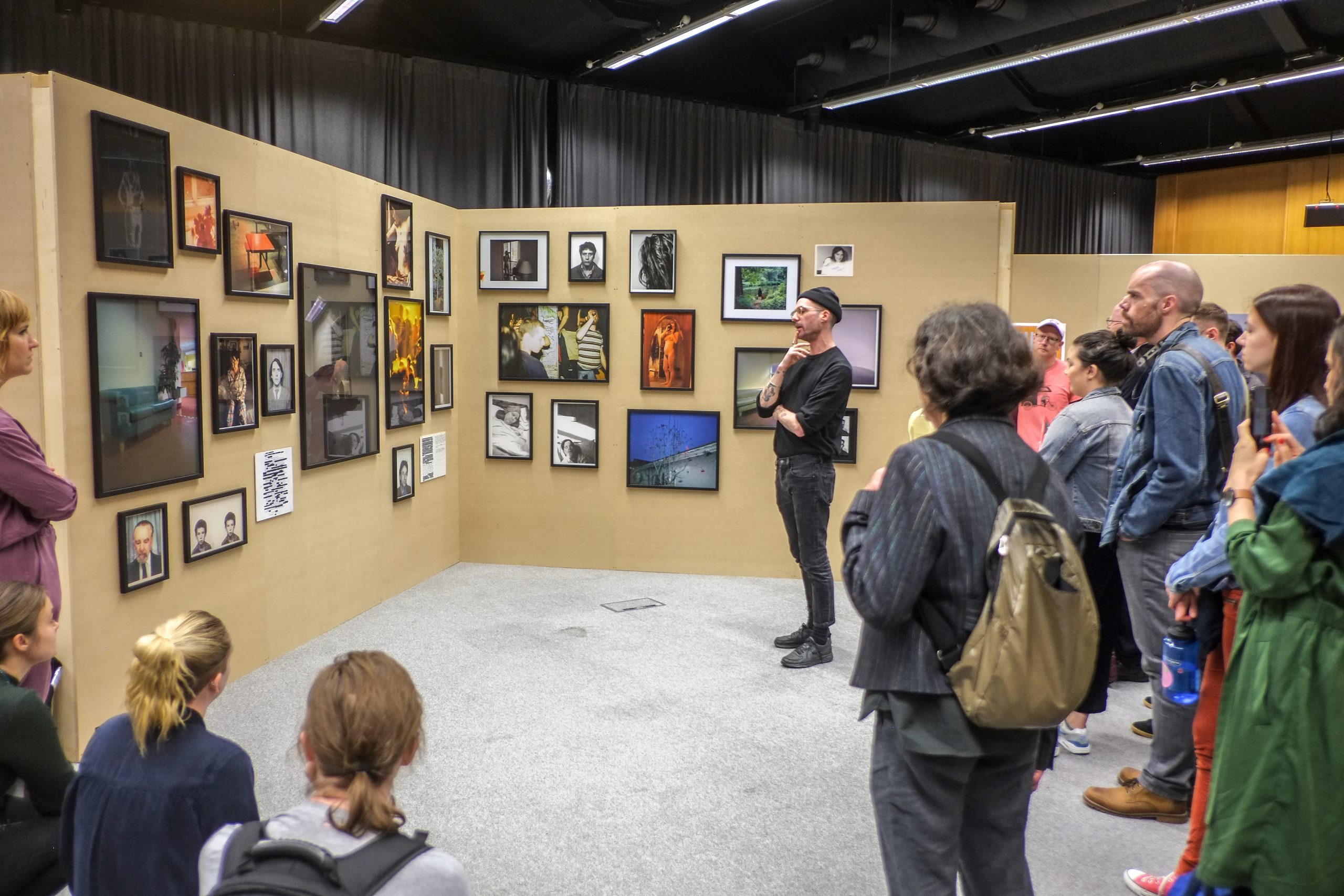 The triennial project New Irish Works began in 2013, seeing in 2019 its third edition. We called all lens-based artists based in Ireland, and Irish artists developing their practice abroad, to submit their recent and ongoing projects to be considered. The submissions were reviewed by an international panel who selected ten artists who were exhibited at the Museum of Contemporary Photography of Ireland, during PhotoIreland Festival. We're working on furthering the opportunity over the next two years, so keep an eye for all upcoming New Irish Works events, launches, exhibitions, and a publication! The ten selected projects for the third edition of New Irish Works are:
Aisling McCoy, and live the space of a door
Cian Burke, Rectangular Universe
Dorje de Burgh, Dream the End
George Voronov, …And Also With You
Jamin Keogh, A Constant Parameter
Phelim Hoey, La Machine
Robert Ellis, Proverbs
Róisín White, Lay Her Down Upon Her Back
Sarah Flynn, Uinse
Zoe Hamill, A Map Without Words
Find out more about New Irish Works →
PhotoIreland Wiki
The PhotoIreland Wiki was launched in 2019, as part of the Critical Academy project, to build a wiki website that will facilitate the collection of historical data relating to the practice of Photography in Ireland for future analysis. As commonly defined, 'a wiki is a website on which users collaboratively modify content and structure directly from the web browser'. The purpose in this case is to allow Irish and Ireland based practitioners to stand up and be counted, profiling themselves on the website, inputting their own historic list of exhibitions, biographies, and achievements.
Find out how you can take part →
In the Press
PhotoIreland Festival received a lot of press this year, especially with the new project Museum of Contemporary Photography which was featured in a double-page spread interview in the Sunday Business Post (New Museum, New Perspective), The Irish Times (Standout Visions in a pop-up Museum), and in an interview for Dublin City FM's ArtBeat. New Irish Works was featured in a review by Moran Been-Noon in Visual Artists Newsheet (Physical, Social, Celestial) and in Aesthetica Magazine print and online. The festival received recognition in the Royal Photographic Society Journal and British Journal of Photography published a comprehensive interview between Irish writer Aidan Kelly Murphy and PhotoIreland director Ángel Luis González, reflecting on the ten years of work of PhotoIreland and its future, in the wider context of Irish contemporary photography.
We have also been consistently featured in Totally Dublin for various exhibitions of the festival – such as People of the Mud, New Irish Works, and The Invention of Memory – all in print and online. Featured also in Totally Dublin was a comprehensive feature on the Museum project (A New Museum Broadens Photography in Ireland). One of the festival's exhibitions, The Invention of Memory, also received an individual 4-star review in The Irish Times, from art critic Aidan Dunne.
We have a lot planned for 2020 and the best way for you to stay in the know is to become our Patron. Patrons receive news and behind the scenes sneak peeks before the public! You can also stay updated for all upcoming open calls, opportunities, and news by subscribing to our newsletter, and checking out our current opportunities.