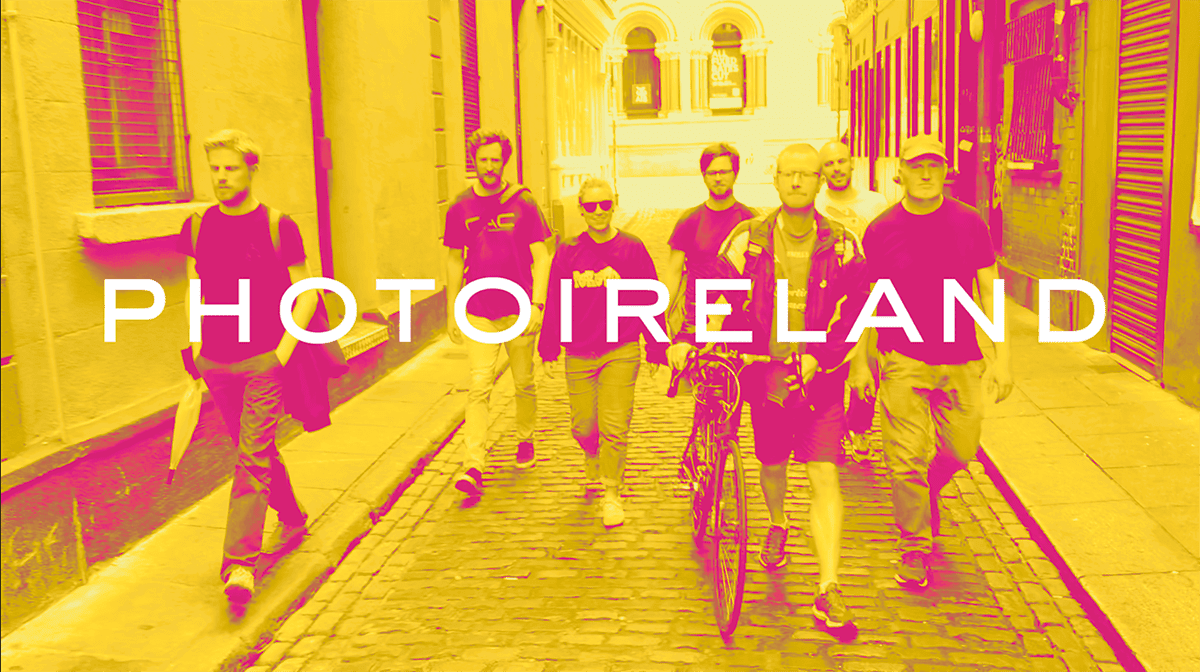 Join the PhotoIreland Festival Production team this summer!
We are currently looking for individuals to join the production team dedicated to installing an ambitious exhibition at The Printworks, Dublin Castle, as part of PhotoIreland Festival 2022, presented within our public-facing project called the Museum of Contemporary Photography of Ireland. This year, the festival runs between 1st July-28th August with a programme dedicated to the History and Practice of Photography in Ireland.
The candidates sought for this position are expected to be reliable and experienced technicians or stagehands, capable of working on their own initiative. The work involved in the production and installation of exhibitions ranges from moving materials to assisting in building structures, clearing spaces, and other general manual tasks. The work will take place over three stages:
– Pre-build off-site building of exhibition materials, various dates to be confirmed in May and June.
– Installation in The Printworks, Dublin Castle, 23rd to 30th June.
– Deinstallation in The Printworks, Dublin Castle, 29th to 31st August.
PhotoIreland provides a respectful and professional working environment to all its employees, open to individuals of any age, race, gender, religion, and background, ensuring a clear contract is signed and agreed prior to commencement. The contract states the fees provided, the work required, the length of the engagement, and a payment timeline. In return, PhotoIreland expects from all hired individuals an equally respectful and professional attitude towards all staff as much as towards everyone's labour and the agreed schedule.
There are limited positions available for each of the three stages described, and while ideally we would prefer to work with the same individuals throughout all stages, we are open to providing  employment to those committing to any or all of the time periods outlined above.
The shifts proposed for all days are of 6-8 hour days, including one hour lunch breaks, with a set project fee of €160 per day.
To apply, please email info@photoireland.org before 27th March with your experience, and CV, and "Production Team" in the subject line. Applicants will be contacted the following week.
For any further details, please use the email provided or call 0876856169.