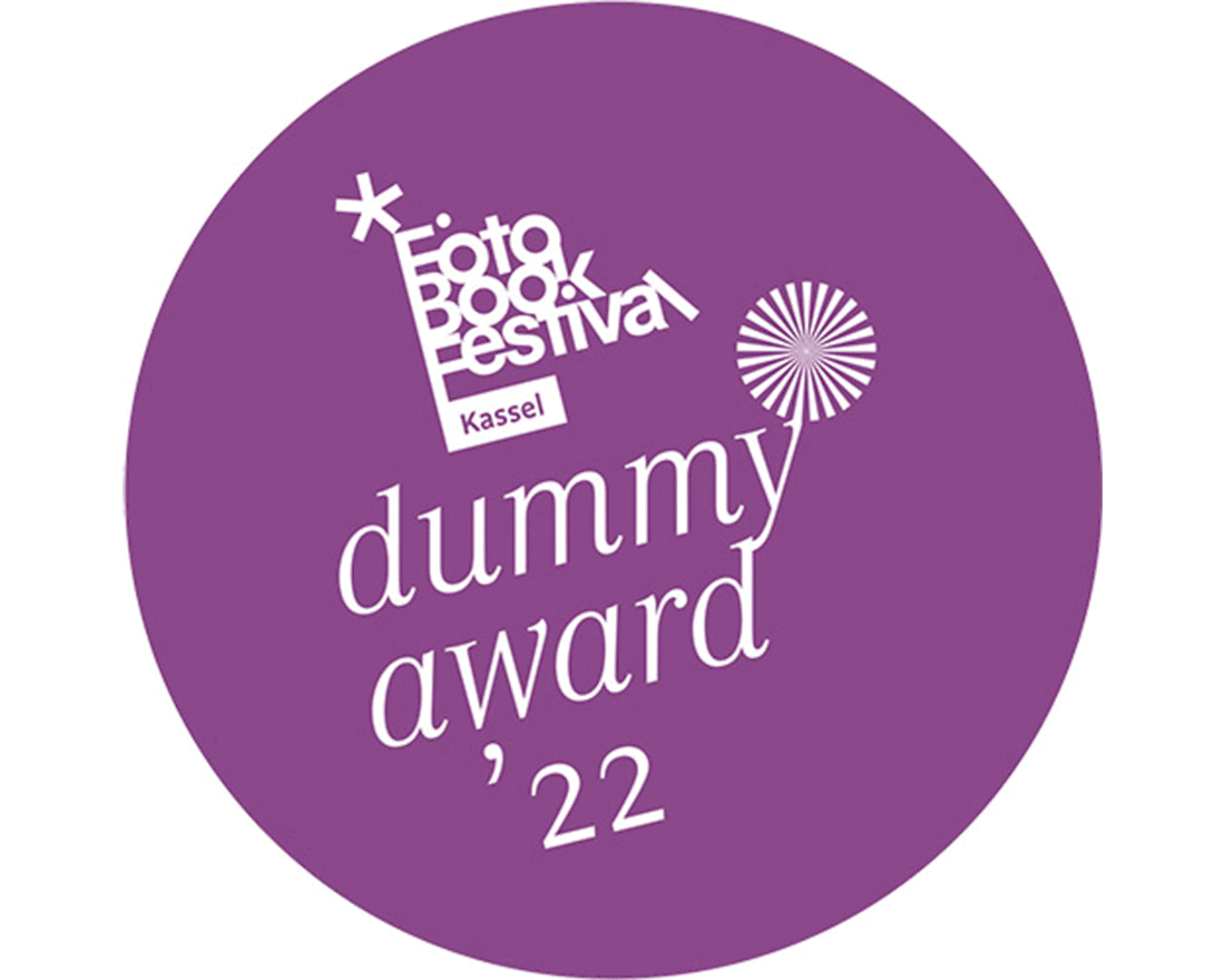 Running 14 February–6 March 2022
At PhotoIreland Collection research room, The Library Project, 4 Temple Bar Street, D02YK53
Opening Hours Mon–Fri 11am-6pm | Sat–Sun 12-6pm
Please note: Visits are free and open to all by appointment only, please email info@thelibraryproject.ie to organise your visit.
The Kassel Dummy Award is an international photo book competition with a worldwide shortlist exhibition tour. We are welcoming back the 2022 edition of the award to Dublin, where you can browse the latest photobooks in progress by international artists at The Library Project.
Alberto Moretti (IT) – Many Happy Re-Turns
Alessandro Cirillo (IT) – They come from the sea
Angelo Bonetti (IT) – He grew up in the fog
Anna Fritsche (DE) – Weil es nie einen richtigen Ort dafür gibt
Anna Strand (SE) – The Assignment
Barbara Debeuckelaere (BE) – Slobozia, Texas
Bebe Blanco Agterberg (NL) – A Mal Tiempo, Buena Cara
Bente Tas (NL) – Flowers make people happy
Caroline Heinecke (DE) – Herr der Dinge
Chris Shaw (FR) – Berliner Disco
Corinna Mehl (DE) – Human Fragments
Dillon Marsh (ZA) – Diamond Coast
Doğa Deniz Gönüllü (NL) – Yabancilar
Eliot Nasrallah (FR) – Août 2020, Cher Journal,
Florian Dürkopp (DE) – The Bliss Point – A Story of Globalization
Franziska Rieder (DE) – 1-212-529-1432 : Voicve Messages from late 90s New York City
Frederike Finster (DE) – Du bist ja noch jung
Helena Manhartsberger (DE) – Sex Work
Ilkay Karakurt (DE) – Meerersgrün, Bordeaux
Isabell Hoffmann (DE) – Tech No Land
Jakob Ganslmeier (DE) – Thread
Jan Ladwig (DE) – 643316. Die neue Ebene des Reisens
Jana Mai (DE) – Gagauzia
Jef Van den Bossche (BE) – On A Soif
Johann Süßebecker (DE) – Alles ist anders
Julia Autz (DE) – While I was waiting
Kanta Nomura (JP) – The Yoshida Dormitory Students' History
Kathleen Alisch (DE) – Atlas of voids
Leonie Lisette Göttling (DE) – Backfischjahre
Linda Zhengová (NL) – Catharsis
Lou-Lou van Staaveren (NL) – Pleasant Place
Mads Holm (DK) – HRTLND
Marcello Coslovi (IT) – The wrong side of the tracks
Martina Zaninelli (DE) – Young
Melina Papageorgiou (DE) – Sorry, I fucked this up
Nick Somers (BE) – Humans Seem To Be An Exception
Nico Buurman (DE) – I will survive
Nicolas Guiraud (FR) – Tropic of cancer
Nikolaos Kachrimanis (GR) – Divine Furies Trilogy
Peter Pflügler (AT) – Now is not the right time
Polina Rukavichkina (RU) – I will rip your heart out
Rahier Pierre (BE) – Namur
Stefan Weger (DE) – Luise, Archäologie eines Unrechts
Steffi Drerup (DE) – ichfolgedessen
Steven Natusch (DE) – Asking for the Sun
Thu Hien Hoang (DE) – Asia Bistro
Tim Wagner (DE) – Mare Nostrum
Tobias Eineder (DE) – Auf der Kippe – Rauchen
Uta Genilke (DE) – Sommerspiele
Victor Morales García (MX) – Nivi Ve'e
Vitor Casemiro (BR) – Shadow over Shadow
Yura Kolomiets (UA) – What is the corner looking at?
You can browse all the titles on the Fotobookfestival Kassel website.
The Kassel Dummy Award, founded by Fotobookfestival Kassel, is an annual award for the best unpublished photobook design of the year, awarding outstanding young talents with the complete publishing production of a book since 2010, celebrating its 12th edition in 2022. The award is open to international photographers. A total of 226 books from 32 countries were submitted and 52 books were selected for the shortlist by an international jury and exhibited in Kassel. 3 winners will be chosen with the help of nominations from exhibiting organisations, and the dummy of the winner of the First Prize is produced and published. The books are currently part of a travelling exhibition partnering with a number of international photography events and venues, including PhotoIreland showcasing the books at The Library Project.
Fotobookfestival Kassel has been engaged with the artistic medium of the photobook and has presented it in all its facets, since 2008, in a festival program of international standing. The annual festival shows works by renowned artists and promotes established and emerging talents, publishers, designers, printers, curators and booksellers on an international platform. It was the first festival of its kind dedicated to the photographic book and has founded two book awards: The Kassel Dummy Award in 2010, and the Kassel Photobook Award. Books entered for both awards are showcased regularly in travelling exhibitions at international festivals and photography events. The first prize will be produced and published by the festival partner MAS Istanbul. Second and third place winners will receive a value voucher for a book production at MAS.