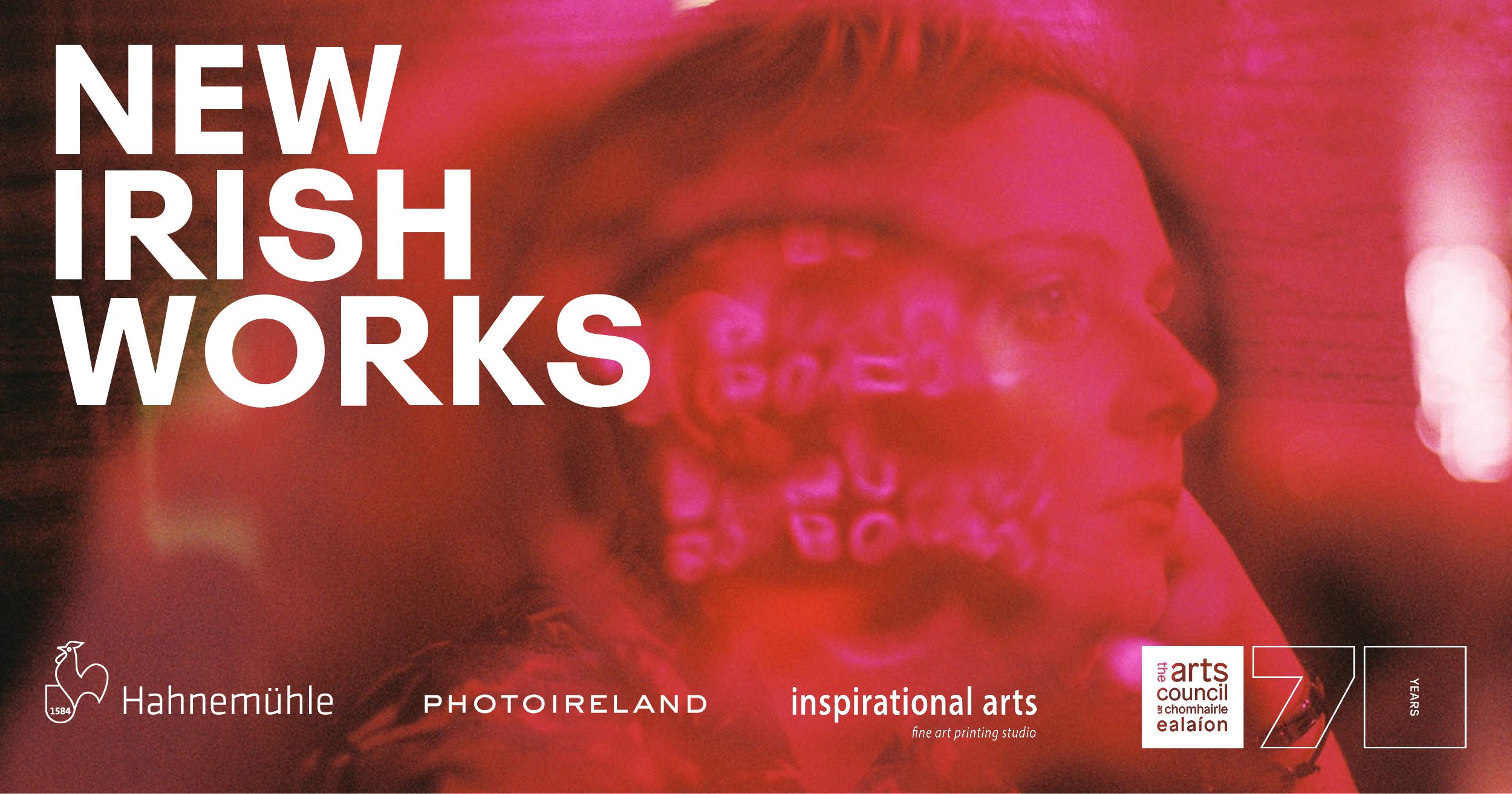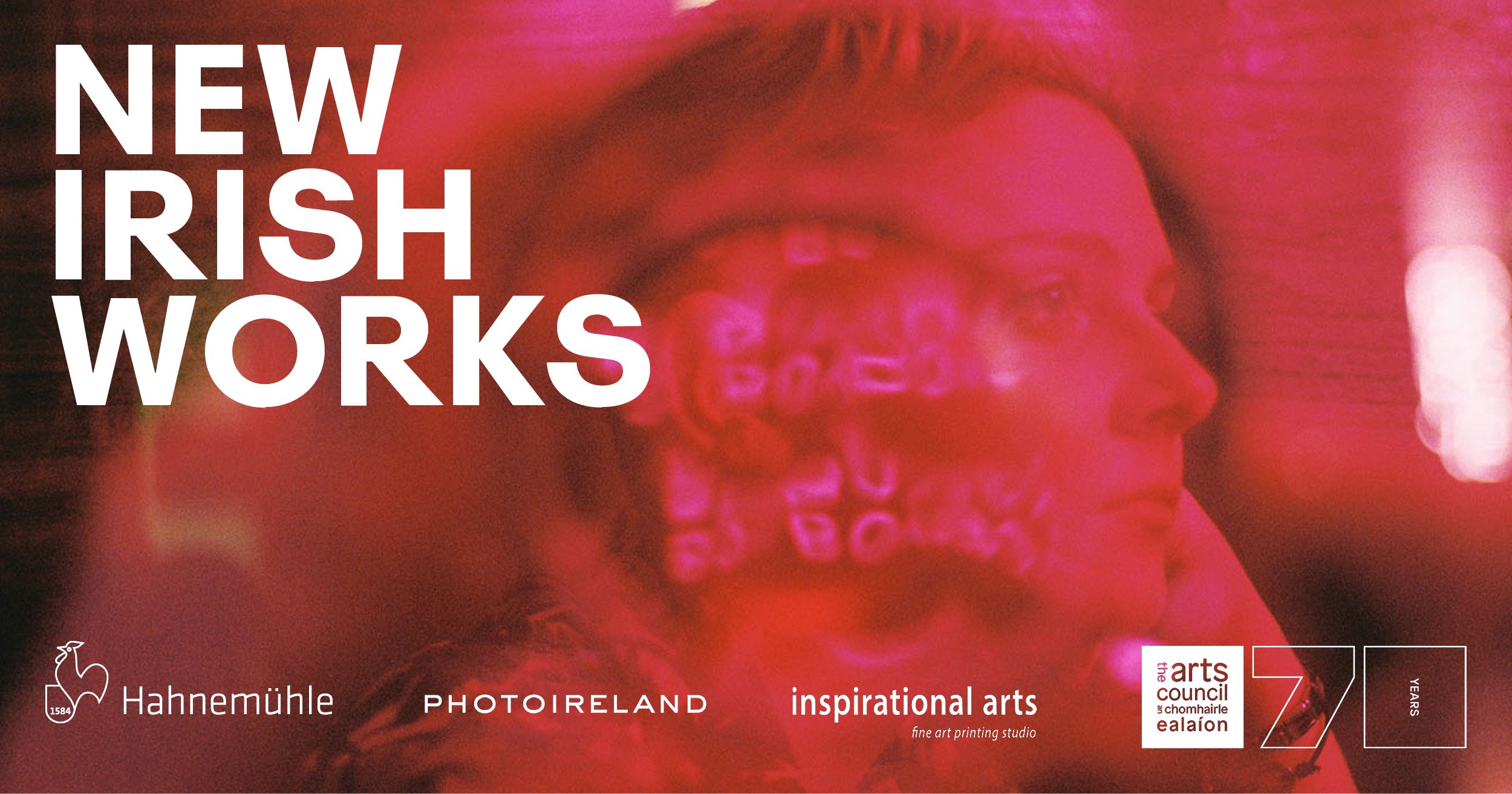 Out of a large pool of projects submitted to the open call, ten artists have been selected by an international jury for New Irish Works 2022-2025. They are:
New Irish Works provides:
An artist fee of €400 for participation in the group installation in July for PhotoIreland Festival 2022
An artist fee of €1000 for a solo exhibition in The Library Project
A series of Professional Development sessions and consultancy services throughout the three year period.
In addition to the ongoing support, the programme will include:
We wish to extend a deep thank you to our jury this year:
Anna-Kaisa Rastenberger, Chief Curator of Exhibitions, Finnish Museum of Photography (FI)
Bindi Vora, Artist, Curator and Curatorial Project Manager at Autograph, London (UK)
Cale Garrido, Independent journalist, Photo Editor, and Curator (ES/DE)
Elias Redstone, Artistic Director, PHOTO 2022 International Festival of Photography, Melbourne (AU)
István Virágvölgyi, Curator, Robert Capa Contemporary Photography Center, Budapest (HU)
João Linneu & Myrto Steirou, VOID, Athens (GR)
Kate Strain, Contemporary Art Curator, Dublin (IE)
Kwasi Ohene-Ayeh, Curator and Critic, Kumasi (GH)
Natasha Christia, Curator, Writer, Educator, Barcelona (ES)
Rein Deslé, Curator, FOMU Antwerp, (BE)
Hahnemühle and New Irish Works
Hahnemühle celebrates the 25th anniversary of its Digital FineArt Paper sponsoring New Irish Works. The collaboration will bring to Dublin audiences a selection of contemporary photographic practices as part of PhotoIreland Festival in July 2022. The partnership will provide digital FineArt paper and will contribute towards artists fees.
Regarding the partnership, PhotoIreland's Director Ángel Luis Gonzalez commented that 'it is a match made in heaven. On one hand, photographic artists demand the highest of qualities in all their equipment, and more-so when it comes to paper, and Hahnemühle has always been the preferred choice. On the other hand, it acknowledges the important contribution of Hahnemühle to contemporary photographic practices, and to their preservation in public and private collections – something we will evidence during PhotoIreland Festival 2022'.
Hahnemühle UK Marketing Manager Nuala Henry stated that 'Hahnemühle is delighted to support Irish artists with this poignant initiative by PhotoIreland, and it is exciting to be part of the great moment Irish photography is experiencing. We hope to keep contributing to its excellence with our unique digital FineArt papers'.
PhotoIreland will be working with long-time partner printing studio Inspirational Arts, who have collaborated with PhotoIreland Festival for over a decade, to deliver the finest quality that is expected by contemporary artists. Inspirational Arts were, incidentally, the first printer in Ireland to become evaluated by Hahnemühle and appointed as a Certified Studio for digital fine art printing.
It's always a pleasure to see how holistically PhotoIreland looks at a problem, never in the usual routine, but thinking about what an opportunity like this should be about, what an artist needs. I like that you try to create opportunities rather than increasing the frustration of a competition.
– István Virágvölgyi, Robert Capa Contemporary Photography Center
About New Irish Works
New Irish Works is a triennial project run by PhotoIreland to represent and promote the growing diversity of contemporary photographic practices in Ireland. We want to enrich the Irish ecosystem with much needed new voices, new curatorial approaches, facilitate much deserved new opportunities, and invigorate the Irish photography scene.
New Irish Works is a unique artist support programme run since 2013 by PhotoIreland in 3-year cycles, generating a growing set of professional development opportunities for selected lens-based practitioners throughout the duration of each cycle. The call is open every three years to Irish and Ireland-based artists at any stage of their career.
Throughout its history, New Irish Works has exhibited and showcased nationally across Dublin, Cork, and Limerick, and internationally from Paris, Amsterdam to Madrid, Ukraine, and beyond; it published and distributed a book featuring 25 artists in 2013, and a collection of 20 solo publications in 2016. The publications have sold worldwide and are now part of many private and public collections, including key cultural organisations such as the Hasselblad Foundation Library and the Centre Culturel Irlandais.
For a balanced and transparent outcome, a jury is set in place to review the submissions and select a number of projects. The jury is strategically composed of national and international experts from a diversity of Art fields and with a variety of specialisations.
Find out more about New Irish Works →
Find out more about the last call →