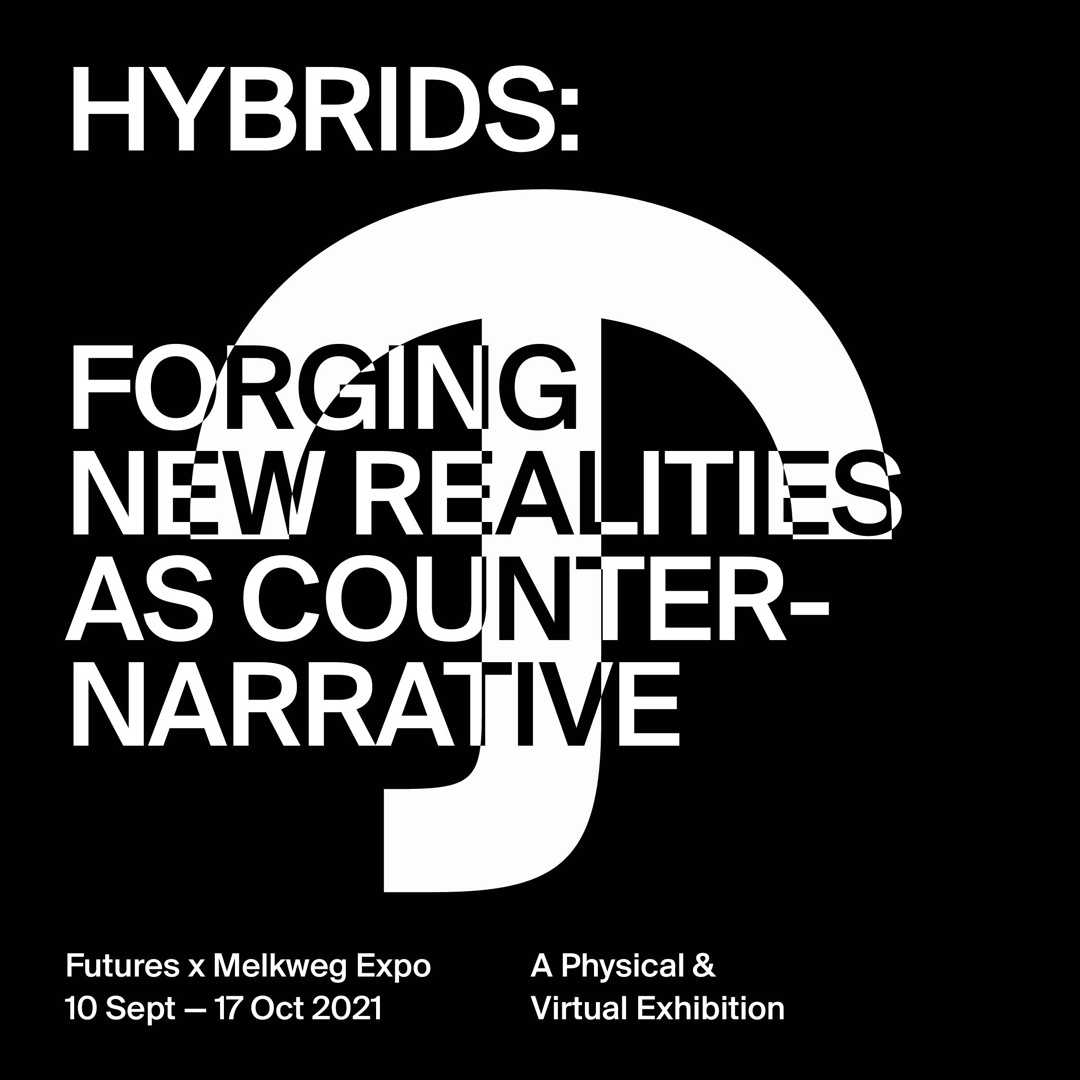 Despite an uncertain and hectic year, PhotoIreland is back to Amsterdam in September!
Earlier this year, as the Irish member of FUTURES, a Photography Platform co-funded by Creative Europe, PhotoIreland put forward five Ireland-based artists to join the platform: Aoife Herrity, Audrey Gillespie, Clare Lyons, Jialin Long, and Mark Duffy. Their names have joined an extensive repository that already includes many international artists from previous years, including Ireland based artists Aisling McCoy, Barry W Hughes, Becks Butler, Ciarán Óg Arnold, Dorje de Burgh, Garry Loughlin, George Voronov, Jamin Keogh, Mark McGuinness, Megan Doherty, Miriam O'Connor, Róisín White, Shia Conlon, Yvette Monahan, and Vera Ryklova. You can find out more about them at futures-photography.com. The 5 artists selected in 2021 will participate in September in a series of professional development events in Amsterdam that include panel talks and opportunities, to coincide with Unseen Amsterdam, an important event for contemporary photography.
This year, Futures and Melkweg Expo present a festival entitled HYBRIDS: Forging New Realities as Counter-Narrative which will take place both in Amsterdam and online. The event celebrates the new names of contemporary photography with talks, exhibitions and other activities. Co-funded by the Creative Europe Programme of the European Union, the festival brings together the work of over 70 artists and the expertise of the 13 European photography institutions that are part of the Futures platform. This year's programme unfolds the main theme HYBRIDS by investigating how our reality is challenged by artistic experimentation and counter-narratives.
Running: 10 September-17 October
At: Melkweg Expo, Marnixstraat 409, 1017 PJ, Amsterdam
For the main exhibition, FUTURES explores this year's theme through the projects of eleven artists selected from the FUTURES pool of talents, curated by Marina Paulenka. They are: Maija Savolainen, Hien Hoang, Emily Graham, Carlos Alba, Eva Kreuger, Marta Bogdanska, Alexey Shlyk, Valeria Cherchi, Io Sivertsen and the duo Lena Dobrowolska & Teo Ormond-Skeaping. At MILK CAFE in Melkweg, the artist Jean-Vincent Simonet will also present a live performance in the opening week of the show.
In addition to the show, FUTURES are also presenting a special showcase with all the talents who joined Futures in 2021. Every year, Futures members nominate emerging artists to join the project. As in previous years, these new names in contemporary photography will be introduced in Futures Talents 2021. Curated by the platform, this showcase presents 68 talents by exploring themes and inspirations common to their work, including the 2021 Irish artists Aoife Herrity, Audrey Gillespie, Clare Lyons, Jialin Long, and Mark Duffy.
Running: 16-17 September
At: Melkweg Expo, Marnixstraat 409, 1017 PJ, Amsterdam
As part of HYBRIDS, Futures and Melkweg Expo present a two-day programme of talks and panels where artists, member organisations of the Futures platform, and guests from various fields will participate in panel discussions. Curated by Marina Paulenka and organised together with our 13 members, the platform invited artists, curators, researchers, scientists, pedagogues, sociologists, anthropologists, ecologists, and feminists to provide an academic, artistic, and practical look at themes related to understanding hybrid ways of narrating and understanding our reality. All talks and panels will take place at Melkweg Expo, in Amsterdam (NL), but they will be live-streamed on the FUTURES social media.
We're looking forward to participating in two panels:
Counter-narratives: using the past to shape a hybrid future
Friday 17th September at 1pm (CEST)
For this panel, FUTURES artists Hien Hoang, Mark Duffy and Silvia Rosi are invited to join Dr. Rolando Vázquez Melken (Utrecht University) and Richard Kofi (artist and curator). The panel will be moderated by Dr. Nina Mangalanayagam (Akademin Valand).
What is the potential of the archive to be used for creating counter-narratives? How can history be re-told to suggest other futures? In this panel, we take a starting point in recent events such as the Black Lives Matter and the decolonising movements that have created ripples in academic institutions, gallery worlds and have made a marginalized topic into a public mainstream debate. We will look at the works by Futures artists who are all in some ways using past and present history to change the dominant narrative. We will discuss the possibilities of photography to visually interrupt and challenge national linear narratives by suggesting other hybrid stories and adding multiple layers leading to changing perspectives.
Lone visionary or political activist – what is the role of an ecologically conscious artist or arts professional today?
Friday 17th September at 3pm (CEST).
For this panel, PhotoIreland Director Ángel Luis González Fernández is invited to join Maja Dyrehauge Gregersen (Director of Copenhagen Photo Festival), Maija Annikki Savolainen (Futures artist), and Marta Bogdańska (Futures artist). The panel is moderated by István Virágvölgyi (Robert Capa Contemporary Photography Center).
What is the ecological responsibility of the art scene in an age in which, according to a study by the UN's Intergovernmental Panel on Climate Change (IPCC), the activities of huge and therefore influential corporations shape the vast majority of the major processes that dominate the Earth. In the Anthropocene era, mankind is undoubtedly shaping the environment, but the question is what are the individual's, and above all an artist's or art professional's, playing field and role, and what impact can they have on the environment while environmental scientists are predicting changes of astonishing amplitude already in the medium term. Is it enough just to minimise the ecological footprint of the art scene, or is it more a matter of political activism and a nuanced approach in which we define our role as a part of the living world rather than as shapers of the planet? What can save us, the acceleration of technological innovation, draconian living standards restrictions and, in either case, what can a creative human being add to all this?
Futures Photography Platform is co-funded by the Creative Europe Programme of the European Union, and PhotoIreland Festival is the Irish partner of the platform.
Currently, the platform has 13 members: British Journal of Photography (UK), CAMERA (IT), Copenhagen Photo Festival (DK), FOMU (BE), Fotofestiwal Lodz (PL), PHotoESPAÑA (ES), PhotoIreland (IE), Photo Romania Festival (RO), Robert Capa Contemporary Photography Centre (HU), Tbilisi Photo Festival (GE), The Calvert Journal (UKR), Triennial of Photography Hamburg (DE), and Void (GR).