Artists, curators, Arts Administrators and other individuals wishing to invest in their career development can avail of a range of free and paid services from PhotoIreland.
PhotoIreland completed its first decade in existence demonstrating a healthy appetite for productivity, not just clocking time but making every year count. It can be said that with projects such as PhotoIreland Festival, HALFTONE print fair, New Irish Works, The Library Project, the Critical Academy, and more recently OVER journal, our appetite is on the increase. It is not by chance that we are founding partners of two European Platforms of Photography, Futures and Parallel – the only Irish organisation to do so.
Now you can benefit from the knowledge and experience acquired by PhotoIreland, from its passion and ambition, and further your career. The services provided have been developed over the last years as part of Critical Academy's research. Get in touch with us and let's make it happen!
Professional Development Modules
In addition to the Professional Development Programme, you can benefit from a series of modules that address very specific areas. These modules are delivered through online or in-person meetings at The Library Project, in one or four hour sessions, and they can be booked anytime throughout the year.
This four-hour module is designed to contribute to your existing research about any particular subject, identifying ideal resources, or to define the core approach of a research process for you. Book the module online and we will get in touch to discuss.
This four-hour module is designed to support the curatorial process of your project, whether from an early idea stage, or at an advanced stage, identifying sources and proposing a set timeline. Book the module online and we will get in touch to discuss.
Acquire basic business and financial skills with this four-hour module. Enjoy a series of exercises and masterclasses on pricing, budgeting, everyday accountancy, invoicing, personal taxes, and more. Book the module online and we will get in touch to discuss.
Hosted at The Library Project and aimed at emerging artists and photographers, the Professional Development Programme Level 1 has been conceived to offer a comprehensive and wholesome upskilling process of professionalisation over a period of  6 months to selected artists. After a first consultation assessment, meetings with a mentor are planned ahead according to each individual's requirements, and aimed at specific identified areas that need development. The outcome of the programme sees the artist enjoying a strengthened and confident practice, a solid national and international network, and the open prospects of the immediate opportunities generated.
The mentorship support focuses on three core areas of the artist's practice:
Research & Project Development

Practice Management & Self-Discipline

Business Skills & Sustainability
Once completed, the mentorship programme could progress to Level 2, where the aim over 6 months will be the production of touring-ready materials, an exhibition at The Library Project, and the production of a publication under the TLP Editions banner.
Spaces are very limited and both levels receive an official document in acknowledgement on completion. The participants must be committed to maximise the mentorship and to actively engage with the programme and their practice.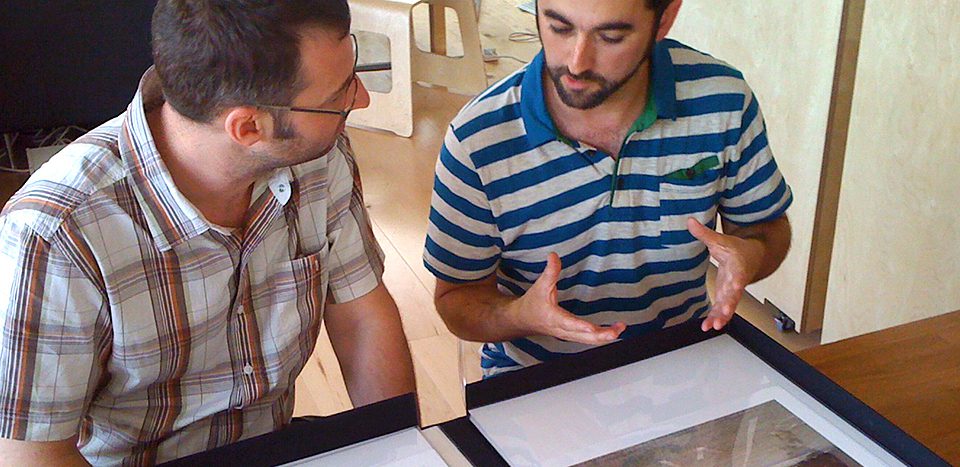 To apply to the programme, the artist needs to provide the following information for Level 1:
Bio, CV and artist statement

Description of current projects

List of areas desired to improve
In addition, for Level 2:
The fee for each of the levels is €600 and can be paid online after your application is selected.
For more information or to assert whether you should apply to this programme, please contact us at info@photoireland.org
If you are looking for long term support in any of the areas mentioned above, want to request help to deal with other specific issues or projects, or want to hire our services, get in touch and we will answer your request promptly.