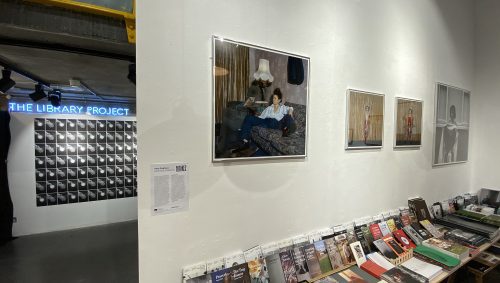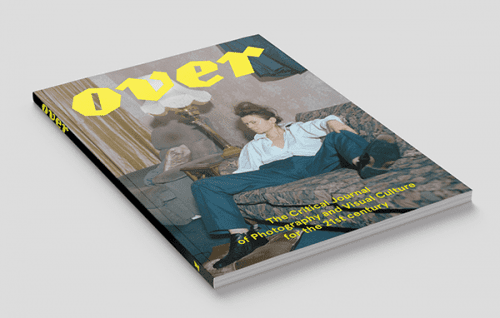 Ireland's International Festival of Photography & Image Culture.
The 11th edition of PhotoIreland Festival, entitled ON/OFF, combines a programme of online and offline activities and exhibitions, free for all audiences.
The festival team has remained optimistic and creative throughout the last months, adapting to the continuously changing circumstances and focusing on the opportunities presented by the rapid shift to online experiences – a sort of global digital exodus.
This year's programme highlights the work of two organisations that have collaborated to deliver an effective and refreshing series of online streams called Screen Walks: a sort of studio visit crossed at times with live performance, looking at artists and researchers using the screen as their medium. We invite you to join Digital Curators Jon Uriarte (The Photographers' Gallery) and Marco de Mutiis (Fotomuseum Winterthur) for a Screen Walk around Irish artist Conor McGarrigle's practice.
In this digital realm, and with digital corporations being presently and by far the biggest collectors of images – at times with dubious philanthropic aims – we look at some of the issues that arise with the reuse of such imagery in virtual scenarios.
As part of a collaboration between PhotoIreland and Fotomuseum Winterthur, the artists Geraldine Juárez and Mario Santamaría have been invited to critically look at the hidden power dynamics behind the Google Arts & Culture Project, as well as the perpetuation and reinforcement of western capitalist and colonial gazes which continue to shape knowledge formation. The two contributions addressing The Googlified Image are presented within SITUATIONS, an experimental curatorial programme devised by Fotomuseum to engage the flexibility of the image and its currency with a decisive and quick-reacting format beyond the physical space.
In the rush to digital, we may have forgotten a great medium that has returned once and again to claim its importance: print publishing. In this way, we present further content from the festival offline, within the pages of OVER journal, a new publication by PhotoIreland.
Inside OVER, you will find a feature with the three artists selected from this year's open call: Francesca Catastini, Hiro Tanaka, and Theo Ellison. Discover works by the Irish FUTURES Artists 2020 Becks Butler, Garry Loughlin, Mark McGuinness, Shia Conlon, and Vera Ryklova. The journal presents three FUTURES artists from previous editions; it features a new body of work by Teresa Eng, and a review of Eva Kreuger and Yvette Monahan's practice, as Amelie Rose, current Project Coordinator of FOAM, reflects on their similarities and influences.
Finally, the Tokyo International Photography Competition brings to Ireland a diversity of practices to enjoy on the gallery walls of The Library Project in Temple Bar: Hashem Shakeri, Gregg Segal, Turjoy Chowdhury, Acacia Johnson, Ciril Jazbec, Charlotta María Hauksdóttir, Ryota Kajita, and Robin Michals.
We are very thankful to our grant aid funders, Arts Council Ireland and Dublin City Council, as much as to Alliance Française Dublin and the French Embassy in Ireland, and Inspirational Arts for their continuous support throughout these 11 years.
Special thanks to Creative Europe and all our partner organisations in the FUTURES Photography Platform.
Thank you to the team of Fotomuseum Winterthur, especially to Marco de Mutiis, Mona Schubert, and Doris Gassert, and thank you to the team of The Photographers' Gallery, London, in particular to Jon Uriarte.
Join us for the festival launch at 6pm on Wednesday 8th July for an introduction to the programme, followed by a performance by Albanian Berlin-based artist Anna Ehrenstein 'On Decolonising Lens-based Practices', and may this be an edition to remember.
List of Exhibitions and Events
6pm Wed 8 July — Launch: PhotoIreland Festival 2020
6 pm Sat 11 July — Launch: SITUATION #202 Mario Santamaría
6pm Wed 15 July — Screen Walk: Conor McGarrigle
6pm Sat 18 July — Launch: OVER Journal
7pm Sat 18 July — Screening: Theo Ellison
6pm Sun 19 July — Launch: SITUATION #202 Geraldine Juárez
OVER Journal & The Library Project
Francesca Catastini, Hiro Tanaka, and Theo Ellison
FUTURES European Photography Platform
The Tokyo International Photography Competition 2020