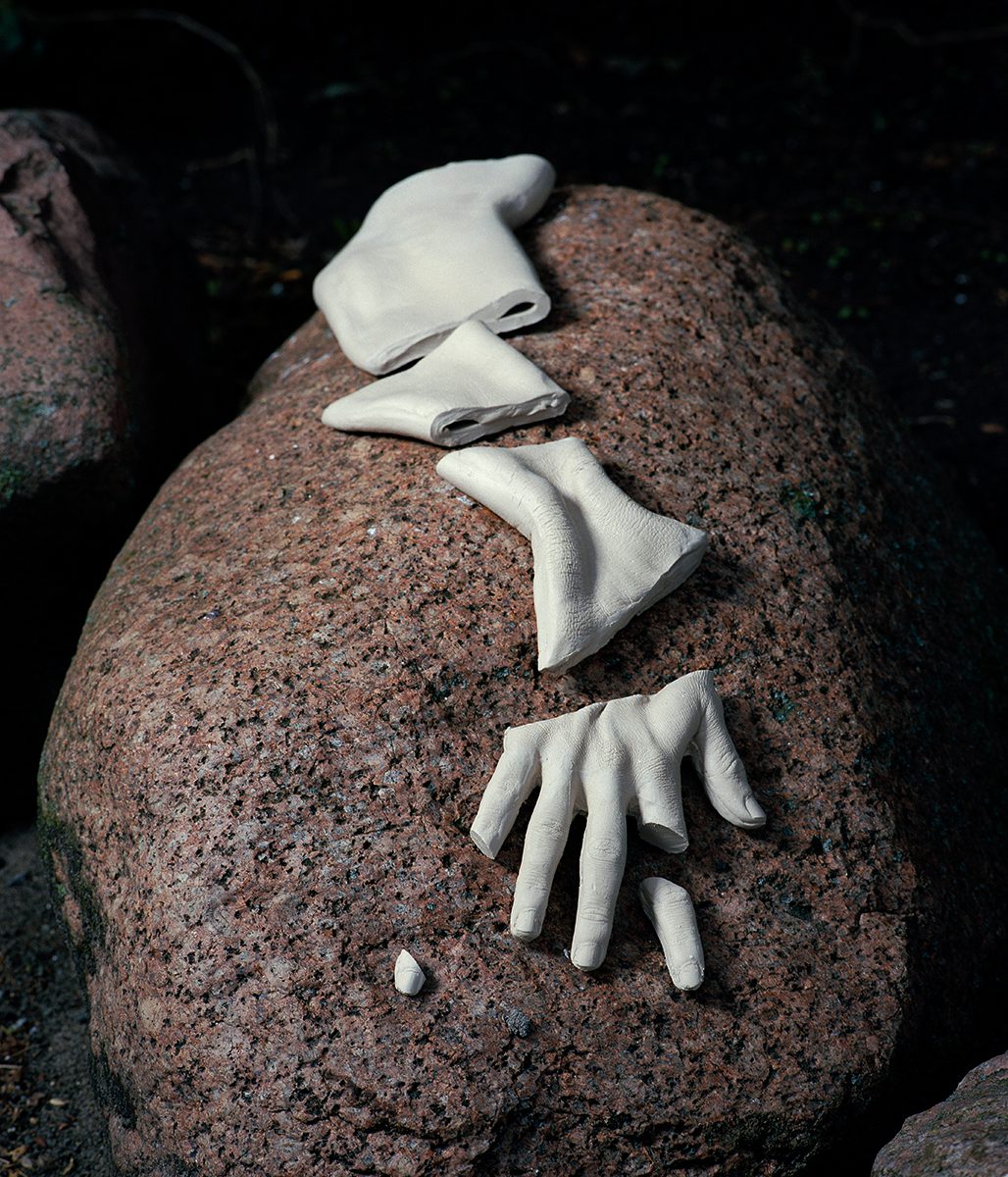 Featured Image by Phelim Hoey
PhotoIreland announces the 5 Irish artists selected to join the FUTURES Photography Platform in 2023. They are: Aindreas Scholz, Emilia Rigaud, Niamh Barry, Phelim Hoey, and Ryan Allen. In joining the platform, now in its 6th year, they not only enter a growing list of talent from across Europe, but also benefit from a growing range of opportunities supported by Creative Europe and the 18 platform members planned throughout the present year, culminating in an annual networking event at the Robert Capa Contemporary Photography Centre. You can discover more about each artist in the introduction texts below.
PhotoIreland continues its role as the Irish member of the platform, supporting contemporary artists and bringing international practices to Ireland.
Currently, PhotoIreland is working closely with FOMU, Fotodok, and Robert Capa Contemporary Photography Centre co-curating the annual travelling FUTURES exhibition and co-editing the annual publication. The exhibition will travel to Fotodok and then to Dublin in July 2024, in the context of the FUTURES Meet Up event. The Meet Up 2024 in Dublin is kindly supported by the Arts Council of Ireland, and will be accompanied by a busy networking and educational programme for audiences and artists in addition to the exhibition.
Find out more about Futures Photography at futures-photography.com 
Scholz grew up in a bilingual family home, dividing his time between Ireland and Germany. After his formative years, Scholz studied photography at the Technological University Dublin. Scholz then relocated to London, United Kingdom, undertaking postgraduate studies at Goldsmiths College, University of London, where he deepened his understanding of critical and contemporary art-making theories and practices. Scholz subsequently trained as a teacher at the Institute of Education, University College London, developing specialist subject-specific skills for teaching art and photography to young people. Since 2017, Scholz has focused his artmaking on environments which have been affected by human activity, encompassing landscapes affected by war, pollution, and the climate crisis. He experiments with alternative and sustainable photographic printing practices and processes, to highlight the need to critically reflect on our daily carbon footprint.
Scholz's work has been exhibited in Dublin, London, Brussels, Cologne, and Vienna. Recent exhibitions include Health and the Climate & Ecological Emergency, NHS, London; Rotlicht Festival for Analog Photography, Vienna; Climanosco, Schaffhausen and Rotterdam Photo Festival 2022 XL, and PhotoIreland Festival 2022, Dublin. Upcoming exhibitions include Extraction: Loss and Restoration, King's Lynn and HALFTONE, Dublin. Scholz has works in international public and private collections.
Images from Seasick and We Are Making a New World
Emilia Rigaud is a photographic artist who reflects on the fragility of life through analog photography and small-scale installations. Her recognisable style to utilise light that is at the same time hazy soft, but penetratingly bright resembles a captivating daydream that sets above the spaces and people in her photos. Rigaud strives to find the ethereal in the everyday, as she creates photographs in which time ceases to exist for a small moment – before inexorably disappearing to the past. 
Emilia Rigaud studies in the Bachelor's program in Photography at the Irish Institute for Art, Design and Technology in Dublin. She is currently undergoing her exchange studies in Finland in the Master's program in Photography at the Aalto University School of Arts, Design and Architecture. Her works and images have been published in various publications and photo festivals, including PhotoIreland Festival (2022), Emerge Magazine(2021), District Magazine (2020), PhotoIreland New Normal (2020) and PhotoVogue (Portfolio 2020).
Images from Fluid
Niamh Barry is a self-taught photographer, videographer, and creative director based in Dublin, Ireland. Niamh attempts to capture moments that normally go unseen through analogue street photography, working with fellow creatives (commercial and non-commercial clients) to capture varying artistic visions, and, most notably, exploring queer experiences within Irish society. She magnifies queer Irish identities through portraiture and documentary photography, conveying the intimate moments and emotions of queer life in a country marked by the rigid sexual mores of Catholicism. Through her work, she hopes to shed a humanising light on Ireland's queer citizens, especially those that do not fit within traditional notions of Irish femininity, masculinity, or sexuality. 
Her work such as Queer Hearts of Dublin, No Queer Apologies, and, most recently, Now and Forever, Interpersonally Queer, encourages spectators to connect with her subjects as individuals and as a community. Seeing this as a collective effort to call upon fellow queer Irish artists to serve as her subjects and collaborations, her overall work is simultaneously a call for solidarity and a call to action.
Images from Now and Forever, Interpersonally Queer
Amsterdam-based visual artist Phelim Hoey studied documentary photography at the School of the Arts in Utrecht, Netherlands. Here, in his first days at art school, Hoey encountered a series of optical difficulties. These difficulties were among the early symptoms of MS, a neurological illness with which he was formally diagnosed a few months later. His practice would subsequently acquire new meaning as a possible agent of healing, offering an important creative outlet for studying his condition, as well as the potential for tracing the ever-changing relationship he experiences with his body. 
Incorporating a varied range of media – photography, film, ceramics or sculptural installation – Hoey's work can be read as a form of conceptual storytelling. In fragile materials, or delicate still-lives depicting precariously-balanced objects, his works are wrought with a pronounced sense of vulnerability and tension. Small traces of annotated medical documents, obscured by fragmented sketching and images, recall clinical understandings of Hoey's condition: a distant language that rarely speaks to the nuances of his own experience. Elsewhere, Hoey deploys quasi-scientific studies of motion – referencing photographic pioneers like Eadward Muybridge and Etienne-Jules Marey _ underlining yet further the separation he observes between the physical body and his broader sense of 'self'.
[Bio by George King]
Images from La Machine
Ryan Allen is a visual artist born and based in Belfast, Northern Ireland. Much of his work responds to the unnoticed characteristics produced by past experiences. Ryan has finished his Bachelors of Arts at Ulster University, achieving a first class honours in Photography with Video in July 2022, and has recently graduated from one year of international studies at Moholy-Nagy University of Art and Design situated in Budapest. He was awarded a place on the Faculty of Arts, Humanities and Social Sciences executive Dean's List for his academic year of 2018-2019. Ryan became one of five recipients of the inaugural RADAR Research and Development Artist Residency for PhotoIreland.​​​​​​​​​​​​​​
Images from FathoM
PhotoIreland and Futures
Futures Photography Platform is co-funded by the Creative Europe Programme of the European Union, and PhotoIreland is the Irish partner of the platform.
Since 2017, PhotoIreland is the Irish member of the European Platform of Photography Futures, alongside 17 other partner organisations. Futures organises a series of events across Europe within each of its member countries. The aim of the platform is to pool the resources and talent programmes of leading photography institutions across Europe in order to increase the capacity, mobility and visibility of its selected artists. All participant members of the platform put forward every year 5 artists to be promoted nationally, and that alongside all the other selected artists gather at the annual Futures event — previously held at Unseen Amsterdam and in an online festival RESET last year. It is there where they enjoy a series of professional development events conceived to further their careers and promote their work. The artists are also promoted online, in print, participate in awards, and enjoy a profile page on the Futures website. You can visit these at futures-photography.com/artists
Aside from the 5 artists announced above, PhotoIreland has put forward 25 artists in previous years, selected through direct invitation and an open call: Aisling McCoy, Aoife Herrity, Audrey Gillespie, Barry W Hughes, Becks Butler, Cian Burke, Ciaran Óg Arnold, Clare Lyons, Dorje de Burgh, Emma O'Brien, Garry Loughlin, George Voronov, Jamin Keogh, Jialin Long, Mark Duffy, Mark McGuinness, Megan Doherty, Miriam O' Connor, Patrick O'Byrne, Pauline Rowan, Róisín White, Ronan McCall, Shia Conlon, Vera Ryklova, and Yvette Monahan.
The current members of the platform are CAMERA (IT), Centre Photographique Rouen Normandie (FR), Ci.CLO (PT), Copenhagen Photo Festival (DK), Der Greif (DE), FOMU (BE), FOTODOK (NL), Fotogalleriet (NO), Fotofestiwal Lodz (PL), Fotograf 07 (CZ), ISSP (LV), Organ Vida (CR), PHotoESPAÑA (ES), PhotoIreland (IR), Photo Romania Festival (RO), Robert Capa Contemporary Photography Centre (HU), Triennial of Photography Hamburg (DE), and Void (GR).
Futures is co-funded by the Creative Europe Programme of the European Union.