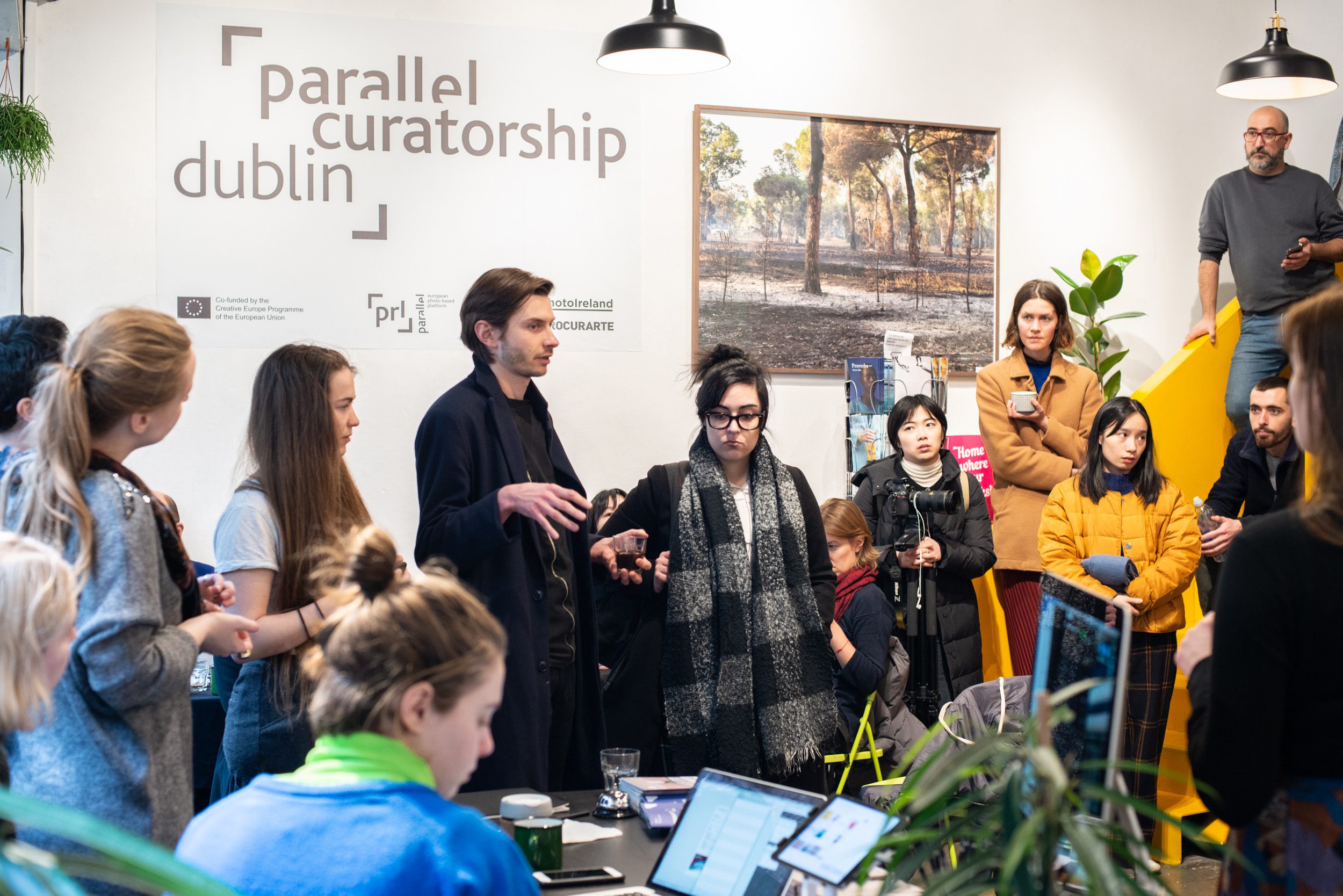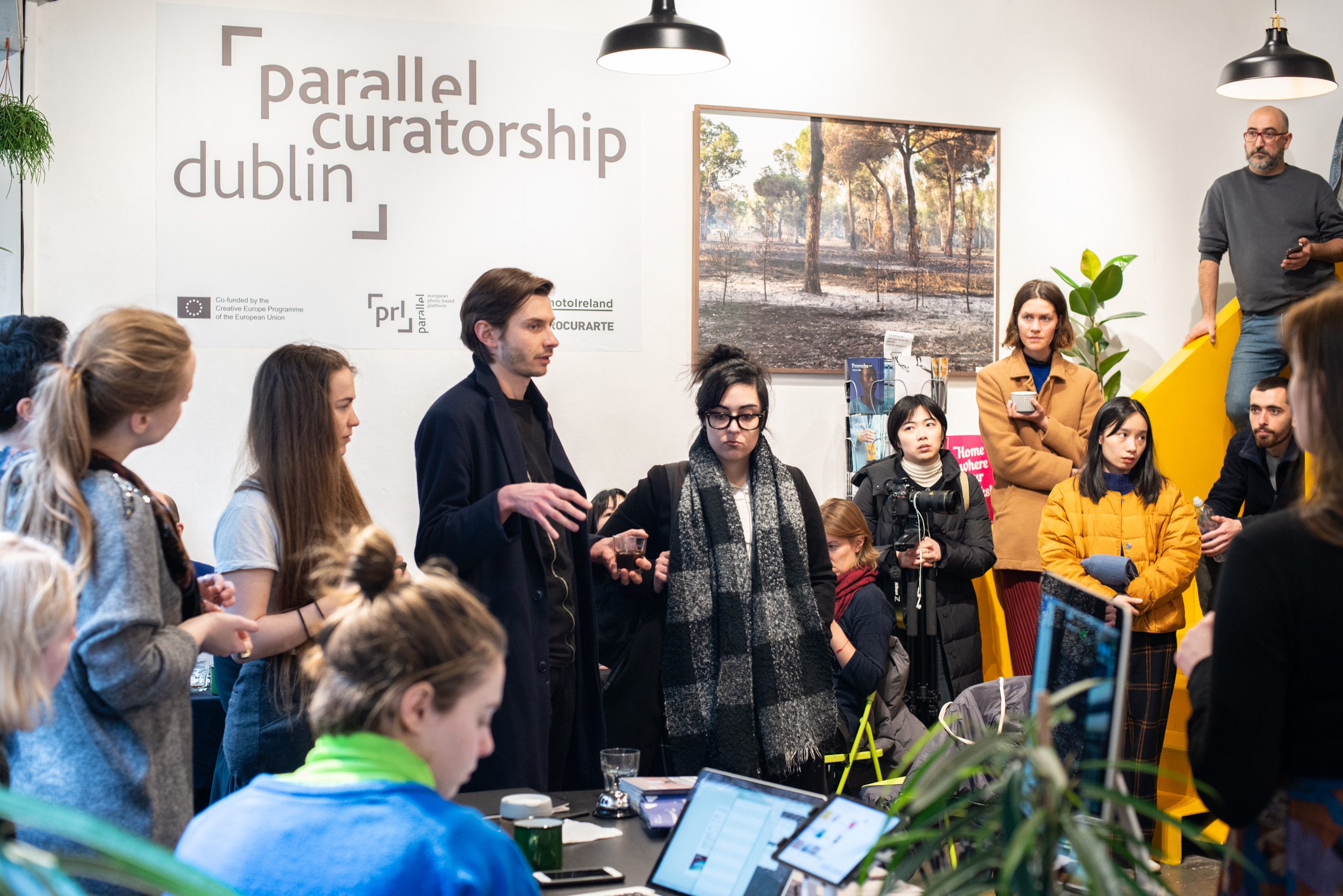 Image: Parallel Curatorship at The Library Project, photographed by Emilia Krysztofiak
*********THIS POSITION IS NOW CLOSED*********
PhotoIreland is looking for the right individual to become an integral part of the core team — a highly motivated, ambitious, and focused person with experience in the Arts, eager to progress as the company expands its operations in support of Photography in Ireland.
Over the last decade, PhotoIreland has become a key constituent of the Visual Arts in Ireland and an essential European partner, with a portfolio of projects that creates opportunities for artists, enriches the local ecosystem with diversity, and motivates audiences to engage with ambitious art practices. We develop fertile partnerships with a growing network of organisations, most notably with ambitious Creative Europe support. We are responsible for Ireland's International Photography festival, Ireland's critical journal of Photography and Visual Culture, and Ireland's Art bookshop, where a wide range of our curatorial projects manifest.
The future of the organisation is as ambitious as its first decade of existence, and now is the right time to join the organisation to be part of it all.
The successful candidate will work closely with the Manager and the Director, supporting a variety of administrative and strategic operations relating to projects in Ireland and abroad, including those already part of our annual cultural calendar.
This is a fitting position for an ambitious, hard-working individual that must demonstrate excellence and commitment. The position offers a full-time contract of 5 days a week, from 9am on Monday 4th October 2021 with an initial rate of pay of €12/hour. A review will follow after a month to discuss a permanent contract if adequate conditions are met, with a €14/hour rate of pay.
The position will be based in our headquarters in Dublin city centre.
Main Duties
The main duties relate to all operations, marketing, financial management, fundraising and development.
To assist with daily administrative duties, liaising with organisations, artists, etc.
To coordinate national and international projects, and campaigns.
To contribute to our short and long term research projects.
To assist with online operations and communications (website, newsletter, social media).
To support the board of directors in maintaining proper governance.
To contribute to fundraising and developmental work.
To prepare certain texts and design materials.
Essential Skills and Experience
Excellent interpersonal and organisational skills and demonstrated ability to work on own initiative.
Excellent command of English and copywriting skills.
Motivated, organised, reliable, with a pro-active and positive problem-solving attitude.
Passion and knowledge of the Arts and specifically Photography.
Computer skills are essential: knowledge of Adobe Creative Suite, WordPress, Google Apps, Xero, and others, will be key in the role.
Previous experience working in a cultural organisation or relevant experience.
In addition, we would value:
Excellent design experience or knowledge.
Excellent research skills.
How to Apply
To apply, follow these two steps:
1- Fill in the Application Questionnaire
2- Email your CV and a Letter of Motivation to Julia Gelezova, General Manager, at julia@photoireland.org

Incomplete applications will not be considered. The deadline for applications is 6pm 1 August, with interviews to be held from the 9th August. The position will start at 9am on Monday 4th October 2021.
Additional Information for Applicants
It s advisable to learn more about PhotoIreland and all its projects before considering applying. It is important for applicants to be aware of all our activities throughout the years and our aims. You can find out more about us and what we do on this website, starting from the about page and following with the projects.