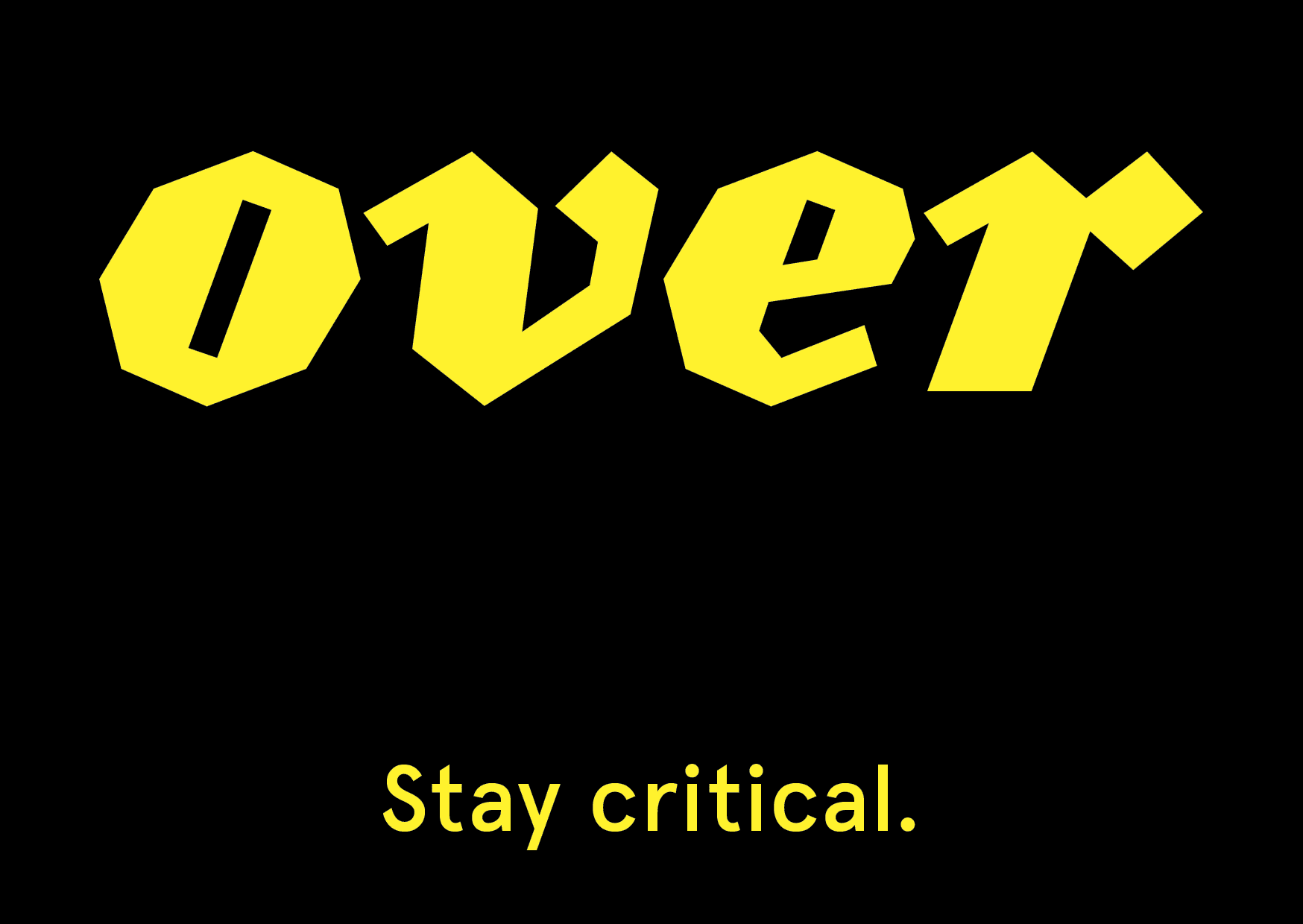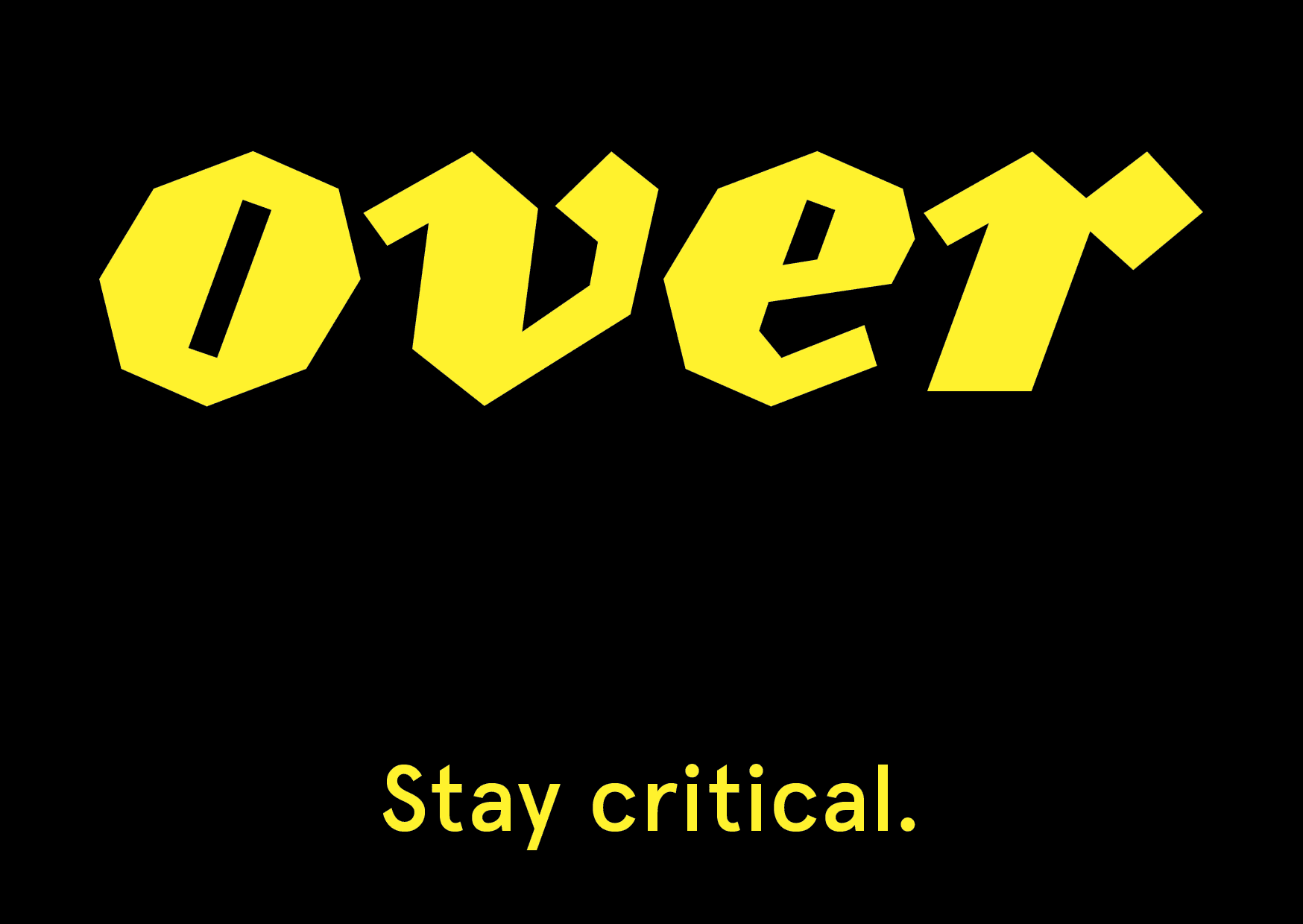 A project by PhotoIreland, OVER Journal launched its first issue in July 2020, and it has enjoyed a growing interest reaching rapidly all corners of the global market, from Zurich to Los Angeles. The publication, billed as 'The Critical Journal of Photography and Visual Culture for the 21st century', is co-edited by Aidan Kelly Murphy, Julia Gelezova, and Ángel Luis González, and is currently the only photography publication in Ireland, produced with the generous support of the Arts Council of Ireland.
For its second issue, the editors have worked with writers and thinkers Julie Chun, Anna Ehrenstein, Orla Fitzpatrick, Yvette Hamilton, Camille Lévêque, Sue Rainsford, Rashi Rajguru, Kwasi Ohene-Ayeh, Duncan Wooldridge. In addition, a succulent and eclectic selection of practices manifests through the works of Hoda Afshar, Lewis Bush, Jean Curran, Irene Antonia Diane Reece, Audrey Gillespie, Kelvin Haizel, Iris Hassid, Federica Landi, Roberto Tondopó, and Bindi Vora.
At the event, the editors will launch a brand new website, designed to feature unique and expanded content: a platform to engage in the conversations that need to be had around art practices. The event is free and will be joined by some of the contributors.
More on OVER
OVER Journal is a new periodical publication and online platform that proposes its readers a more wholesome, honest, and critical observation and enjoyment of Photography. Publishing commissioned texts and artworks alongside interviews and opinion pieces, it aims to create the ideal channel for an open and global discussion about the context in which the discipline sits, and not just about the output of artists, exhibiting venues, and publishing houses.
OVER Journal critically focuses on aspects often overlooked that affect the discipline, zooming out to observe the whole scene, to analyse what exactly is happening, what power relationships are at play. It is about preventing the repetition of obsolete and flawed structures, as much as highlighting the work of those who constructively are expanding what we still call Photography into new horizons. More than a portfolio magazine, it is a space for reflection on new practices, new ways of thinking, shining a light wherever needed.
Our interest in energising a critical engagement with Photography and Visual Culture, Cultural Studies, and Critical Thinking —to collectively question the world we persistently represent to ourselves— motivated PhotoIreland since 2009 to develop a variety of short and long-term projects. Our work has manifested in a yearly Photography festival, a public resource photobook library, an Art bookshop, various publishing ventures, a print fair, Art residencies such as How to Flatten a Mountain, and a space for critical research called the Critical Academy. Adding to these, since 2015 we have gained valuable experience participating in various European Union co-funded projects. It is then not by chance that OVER Journal came into being.
The editorial team is supported by a global peer review panel headed by Daniel Boetker-Smith (AUS) in collaboration with Dr. Justin Carville (IE), Alejandro Castellote (ES), Dr. Mohini Chandra (IN-FJ), Irina Chmyreva (RU), Yining He (CH), Caroline McQuarrie (NZ), Tanvi Mishra (IN), Kwasi Ohene-Ayeh (GH), and Niclas Östlind (SE).
The artists featured in issue 1 were Becks Butler, David Farrell, Eva Kreuger, Francesca Catastini, Garry Loughlin,  Guerrilla Girls, Heather Agyepong, Hiro Tanaka, Mark McGuinness, Shia Conlon, Teresa Eng, Theo Ellison,  Vera Ryklova, and Yvette Monahan, and it included texts by Aidan Kelly-Murphy, Alison Nordström, Amelie Schüle, Anna Ehrenstein, Benedetta Casagrande, Duncan Wooldridge, Erik Vroons, Gloria Oyarzabal, Jörg Colberg, Julia Gelezova, Natasha Christia, Yining He, plus an interview of Marion Hislen.
You can purchase OVER Journal issue 1 and pre-order issue 2 at The Library Project website.