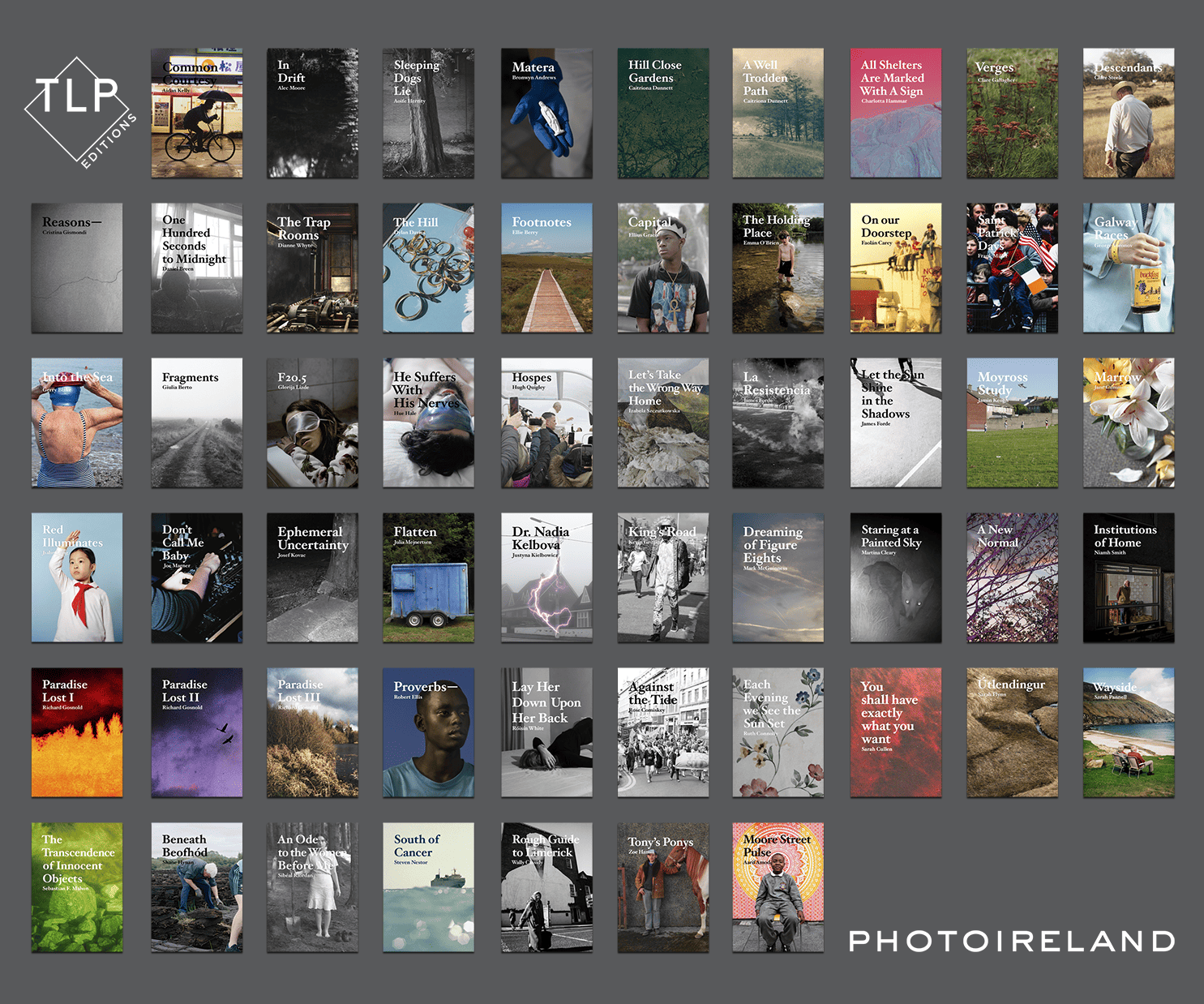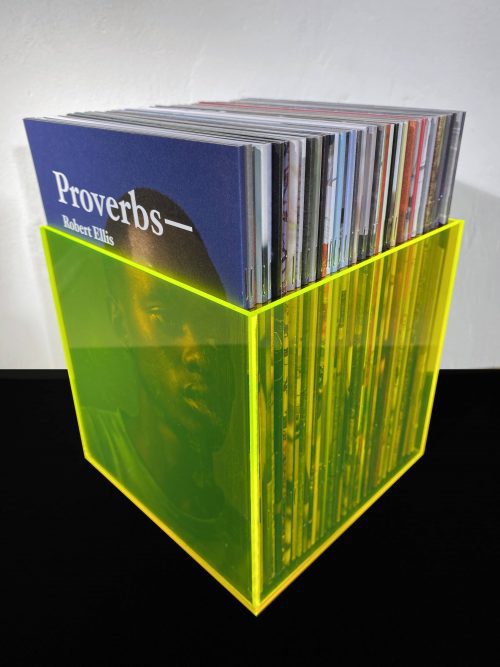 Comprising already 56 publications, the TLP Editions series provides a growing collection of accessible and inexpensive publications featuring a broad variety of contemporary photographic practices. Running since 2017, PhotoIreland continues the publishing project in 2022 with a new call for proposals.
We are calling all photographers and artists from or practicing in Ireland, to present a brief and coherent project for inclusion in the TLP Editions publication series.
The series intends to highlight the variety of existing practices and interests, so there is no theme to adhere to. Proposals may include old work as much as recent. You can propose more than one publication, and we cover all production costs.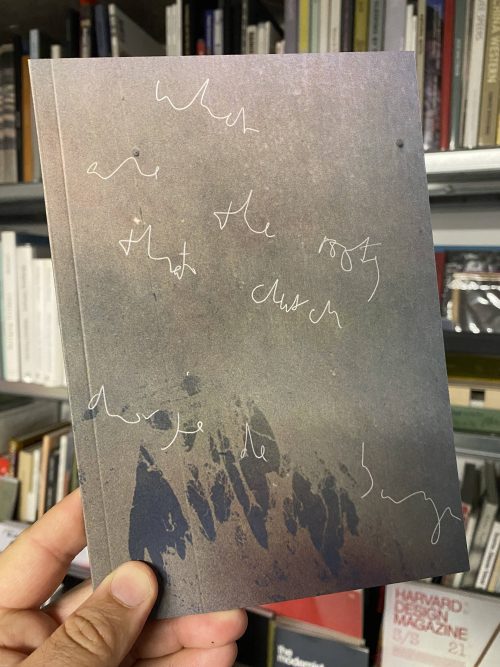 Publications Specs
Each publication is limited to 200 copies, with a standard A5 size, and now there are two formats.
– Classic: the well-known 36 pages stapled publication, printed on 100gsm uncoated paper including the cover, the cover offers the synopsis of the project, with a maximum length of 140 words, and the back cover displays the title and artists name. The publications sell for €6 and artists receive 20 copies to sell or distribute.
– Extended: a perfect-bound publication for projects from 60 to 400 pages, with a different design for each book. The publications price starts at €12 and adapts to each project size, and artists receive 10 copies to sell or distribute.
The first book in this new format is 'what are the roots that clutch', by Dorje de Burgh, and is now available at The Library Project.
Submit your work
If interested in participating in the project, you may submit your work by email, including "TLP Edition Proposal" in the email subject line, to pif.submissions@gmail.com with one single low resolution PDF file per project that should include:
– a brief project description
– short bio and artist statement
– an unlimited selection of images
Deadline: midnight Sunday 20th February 2021
Note that we don't extend deadlines. The selected projects will be announced 28th February.