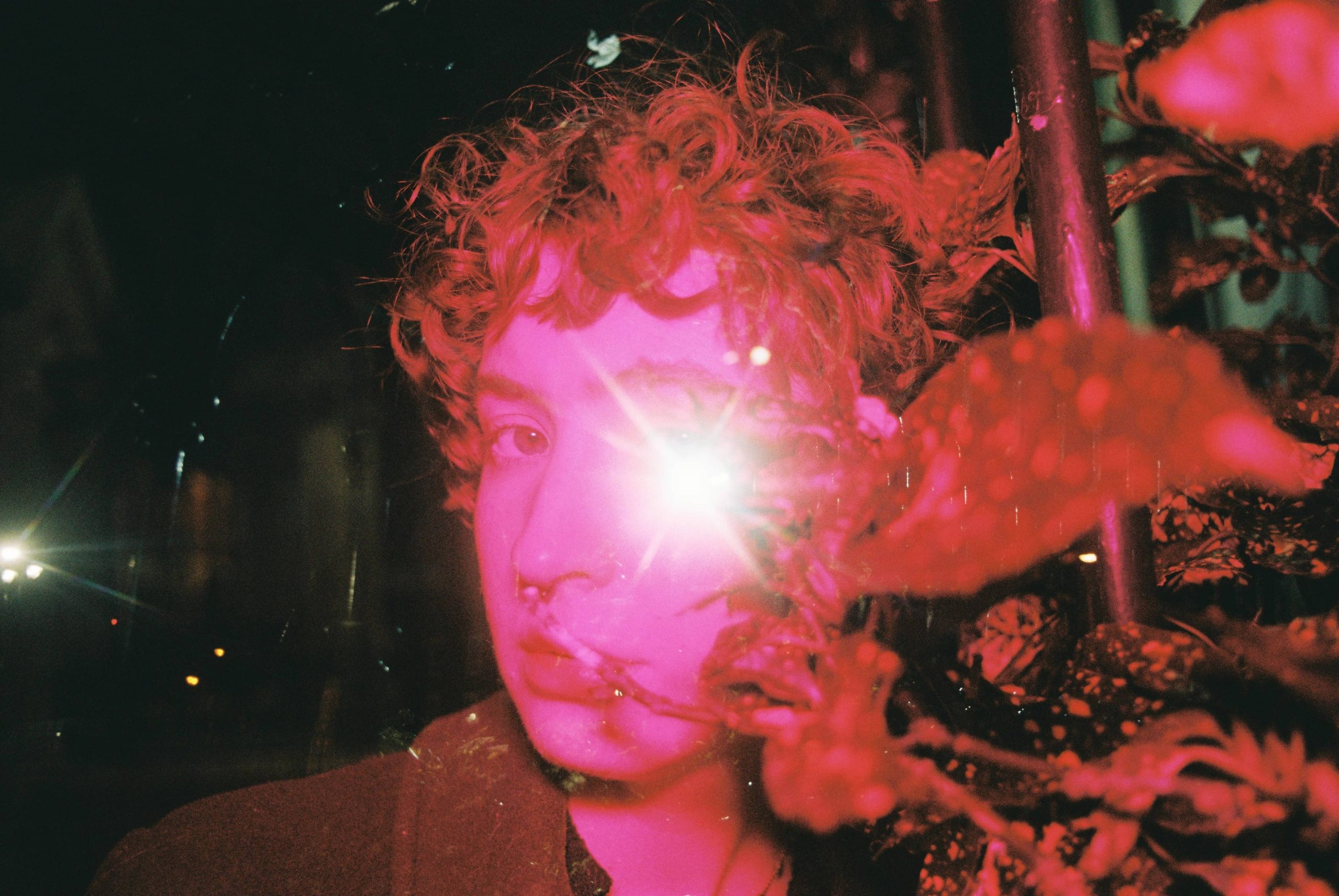 This Hurts, Audrey Blue
New Irish Works series 2023-24
Launch 6pm Thu 2 February
Running 3-26 February
At The Library Project
Audrey Blue is the first exhibition of the New Irish Works series, presenting contemporary photographic practices at The Library Project throughout 2023-24, with the support of Inspirational Arts and the Arts Council of Ireland. In addition to Audrey Blue, the artists selected for New Irish Works include Bryony Dunne, Pauline Rowan, Jialin Long, Róisín White, Martin Cregg, Martin Seeds, Cian Burke, Mark Duffy, Shia Conlon.
This Hurts
This Hurts is a big mess. This Hurts is about being a big mess, a big gay mess with identity issues. A big gay mess, from a weird small town, with identity issues and a camera, and sometimes some other materials, but not all the time.
It's about trying to understand why I desire to live through other things; masquerading myself as others; the idea of the perfect or desired other, bleeding my persona into theirs as they do onto mine. A frustrating narrative of picking up the trails of where self-identity begins and a false-self ends, rings through my work.
Set to the theme of a still-torn contemporary Northern Ireland where the country's history is muddled and its relationship with queerness is even more tragic. This intimate series, presents the visual narrative of queer female anger and identity while pairing fleeting moments of youth, embrace, and liberation together to create tender environments with an often-bitter aftertaste. The series documents intimacy, fragility and existentialism while examining the artist's own existence and the imprints she has made that linger like a subconscious echo. Inviting the viewer to submerge into a world of bleared emotions centred around lesbianism, alt-cultures and grief, using lo-fi analogue techniques to create an unpolished form, colours glaze over dark backdrops and immerse into a self-constructed fantasy.
About the Artist
Audrey Blue (nee Gillespie) is an Irish artist from Derry, Northern Ireland, currently based in Belfast. Her media include analogue photography, painting, printmaking, and other experimental practices in film, embroidery and textiles. Blue's themes explore queerness, mortality and conflict with youth and anxiety through her series titled This Hurts.
Blue has been awarded Best Emerging Artist by AVA Festival granting an artist feature in Dazed Digital. She was shortlisted for Vogue Talent 2019 where she met with Edward Enninful at Vogue House, coming in 2nd place. She won public vote in 'Fine Art/ Photography' with i-D x Arts Thread's Global Design Graduate Showcase 2020, was nominated by PhotoIreland to join the FUTURES Photography platform (2021 selection) and graduated in 2020 with first class honours in Fine Art Ba Degree from Ulster University, Belfast School of Art. In 2022, she has since become a selected artist take part in New Irish Works with PhotoIreland and has exhibited in the Crawford Gallery, Cork, in Dublin Castle as part of PhotoIreland Festival 2022 and in Common Market, Belfast as an ongoing exhibit. Latest exhibitions include 'This Hurts' at Belfast Exposed Gallery's 'Street View' alongside Martin Parr's exhibit 'Parr's Britain' and in the Preus Museum Norway with exhibition 'Queer Editons, Performing for the Camera' while ending 2022 with her first London solo exhibition, held in in Seen Fifteen Gallery exhibiting 'This Hurts' as part of 'The Troubles Generation' in Peckham, October 2022. Blue has been published in 52-Contaigion 2018 & 87-Not At Home 2022 by Abridged N.I, by WerkHaus #2 'Still life 2021, by OVER Journal (PhotoIreland) in 2021 and had her image 'GINA' featured as the cover of Anna Burns 'Milkman' French Edition 2022 published with Gallimard Editions and Folio.
About New Irish Works
New Irish Works is a triennial project run by PhotoIreland to represent and promote the growing diversity of contemporary photographic practices in Ireland. It enriches the Irish ecosystem with much needed new voices, new curatorial approaches, facilitate much deserved new opportunities, and invigorate the Irish photography scene.
This unique artist support programme is run since 2013 by PhotoIreland in 3-year cycles, generating a growing set of professional development opportunities for selected lens-based practitioners throughout the duration of each cycle. The call is open every three years to Irish and Ireland-based artists at any stage of their career.
Throughout its history, New Irish Works has exhibited and showcased nationally across Dublin, Cork, and Limerick, and internationally from Paris, Amsterdam to Madrid, Ukraine, and beyond; it published and distributed a book featuring 25 artists in 2013, and a collection of 20 solo publications in 2016. The publications have sold worldwide and are now part of many private and public collections, including key cultural organisations such as the Hasselblad Foundation Library and the Centre Culturel Irlandais.
Find out more about New Irish Works →