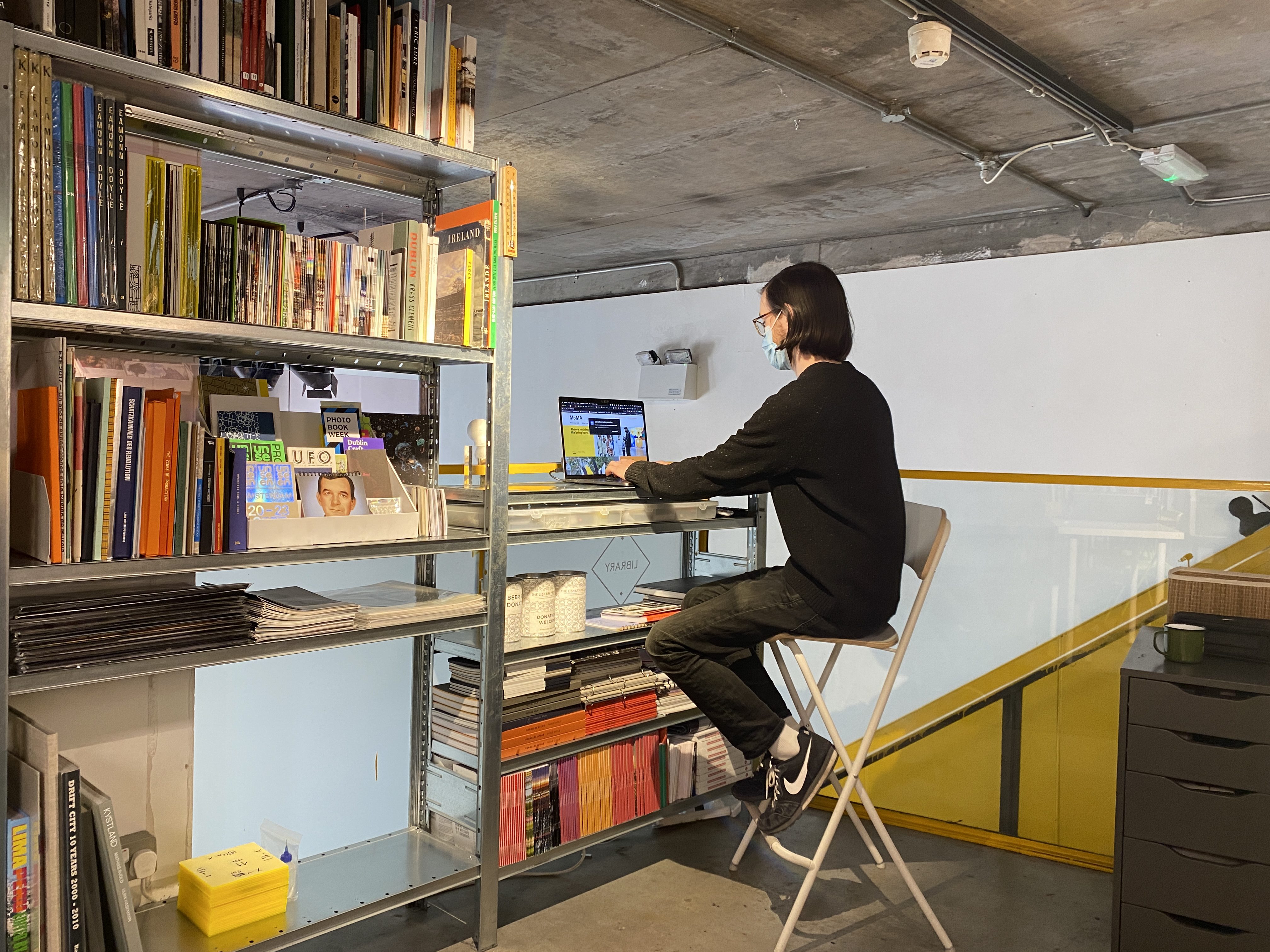 PhotoIreland is seeking a new member to join the team, working on the upkeep and update of its online platforms, including updating and contributing to the PhotoIreland Collection repositories. The position aims to preserve an appropriate digital infrastructure around PhotoIreland's work to date, improving its documentation and digital access.
Digital Content and Archiving Assistant
The Digital Content and Archiving Assistant will primarily serve a role in supporting digital content management for PhotoIreland across its online portfolio. This is an ideal position for a student or recent graduate, seeking access to and experience in cultural administration and the Arts in Ireland. It is a position that can adapt to benefit from, as much as challenge, the candidate's skills: it is a position planned to grow over time with the right individual.
The role starts as a part-time position (2 days a week) commencing in February 2022. Training will be provided but basic knowledge of WordPress is a must. The rate of pay is €12/hour. This is not a remote position, as access to the PhotoIreland Collection, housed at The Library Project, is necessary as part of the work.
Main Duties
Administration of the PhotoIreland Collection

General upkeep of the library archive and all its items, ensuring tidy, organised facilities and materials
Contribute to the online digitalisation of the collection and administer the collection website

Maintenance of Digital platforms

Ensuring all websites are operational, up to date, and relevant
Updating PhotoIreland websites with new information and adding archived materials such as images and PDFs to them
Contributing creatively to the online presence with own design skills, producing new materials, banners, etc. as needed
Essential Skills and Experience
Good computer skills and basic knowledge of WordPress is mandatory
Ability to work on own initiative and ambition to grow
Motivated, organised, methodical, and reliable, with a proactive attitude
Fluent use of English is necessary
Previous administration and archival experience is preferred
An understanding of good design practices and basic skills will be valued
Experience in the arts is not a must, though good knowledge of contemporary arts, especially the recent history of Photography and photobooks, will be valued
How to Apply
Applications should consist of a CV and a Letter of Motivation, and should be sent to Julia Gelezova, General Manager, at julia@photoireland.org. The subject of your email should state 'Digital Content and Archiving Assistant'. No links will be followed. The deadline for applications is 6pm 9 January, with interviews to be held the following week. The position will start in February 2022.
Applicants are expected to familiarise themselves with PhotoIreland's portfolio of projects and their websites by starting their research at photoireland.org