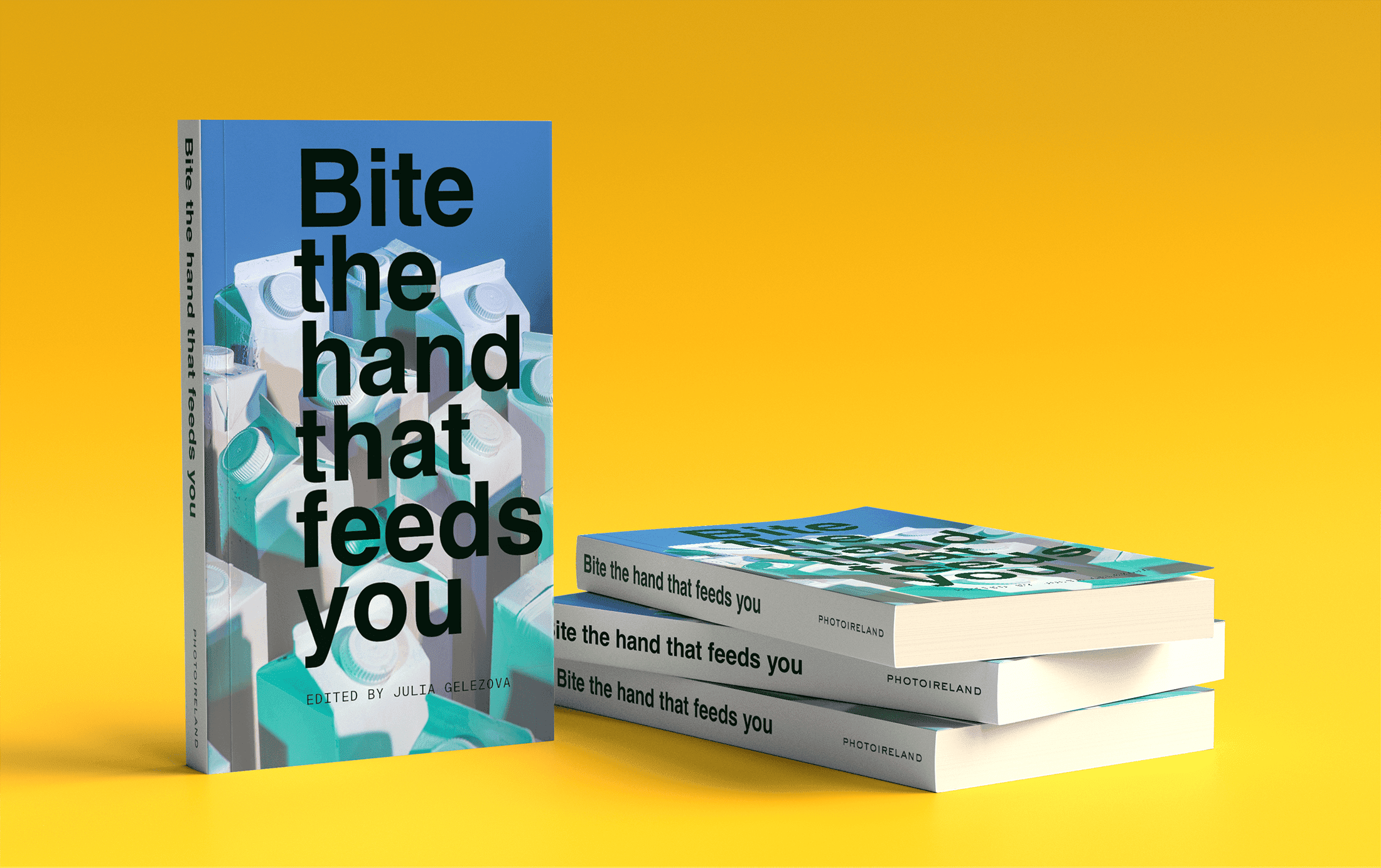 Food is a precious commodity, it has power, it can be a protest or an act of care, it can control, it nourishes us not just biologically, but socially and culturally. In Bite the Hand that Feeds You, PhotoIreland brought together artists and professionals to question various aspects of food production and consumption, sometimes to highlight an issue, put forward a question and sometimes provide a solution, around what it means to feed and to eat.
To encourage pertinent and fresh discourse, a number of professionals from outside the art world were invited to join artists in discussing the issues touched. This, in turn, offered a deeper arena where Photography, the Arts, can be interpreted within other disciplines and teased out within our social lives.
At the time of PhotoIreland Festival 2021, when these conversations were held, the Covid-19 pandemic was still rife. Although restrictions were slowly easing, allowing physical exhibitions, gatherings such as in-person talks and parties, or opportunities for commensality were not yet permitted. The festival programme was thus an amalgamation of in-person and online events, comprising three exhibitions and an active online programme of screenings, talks, and a critical cooking channel.
The publication forms an integral chapter of the festival proposition, with the aim to remember, archive, and reflect, not only the events and exhibitions, but on this point in our contemporary food culture, what discussions mattered at the time of its conception and how they influenced the time now, whenever now may be.
In this way, this publication is released as a retrospective and a record of PhotoIreland Festival 2021: Bite the Hand That Feeds You, presenting new, existing and commissioned work by Alan Phelan, Ana Núñez Rodríguez, April Gertler, Bryony Dunne, Caoimhín Gaffney, Dániel Szalai, Deirdre O'Mahony, Fiona Hallinan, Gê Viana, Greta Alfaro, Hans van der Meer, Hertta Kiiski, Jennie Moran, Jennifer Mehigan, Ksenia Yurkova, Lana May Fleming, Mary Lelo Thebe, Mathieu Asselin, Róisín White, Sheng-Wen Lo, The Center for Genomic Gastronomy, Vicki Thornton, Viktoria Schmid.
The details:
Bite the Hand that Feeds You
Published by PhotoIreland
First Edition of 200
Softcover
204 pages
170 x 240mm
ISBN 9781999739423
Edited by Julia Gelezova
Designed by Ángel Luis González Fernández
The publication was generously supported by the Arts Council of Ireland and FRAME Finland.
The book is available at The Library Project.
For more information about Bite the Hand that Feeds You, please contact us at info@photoireland.org