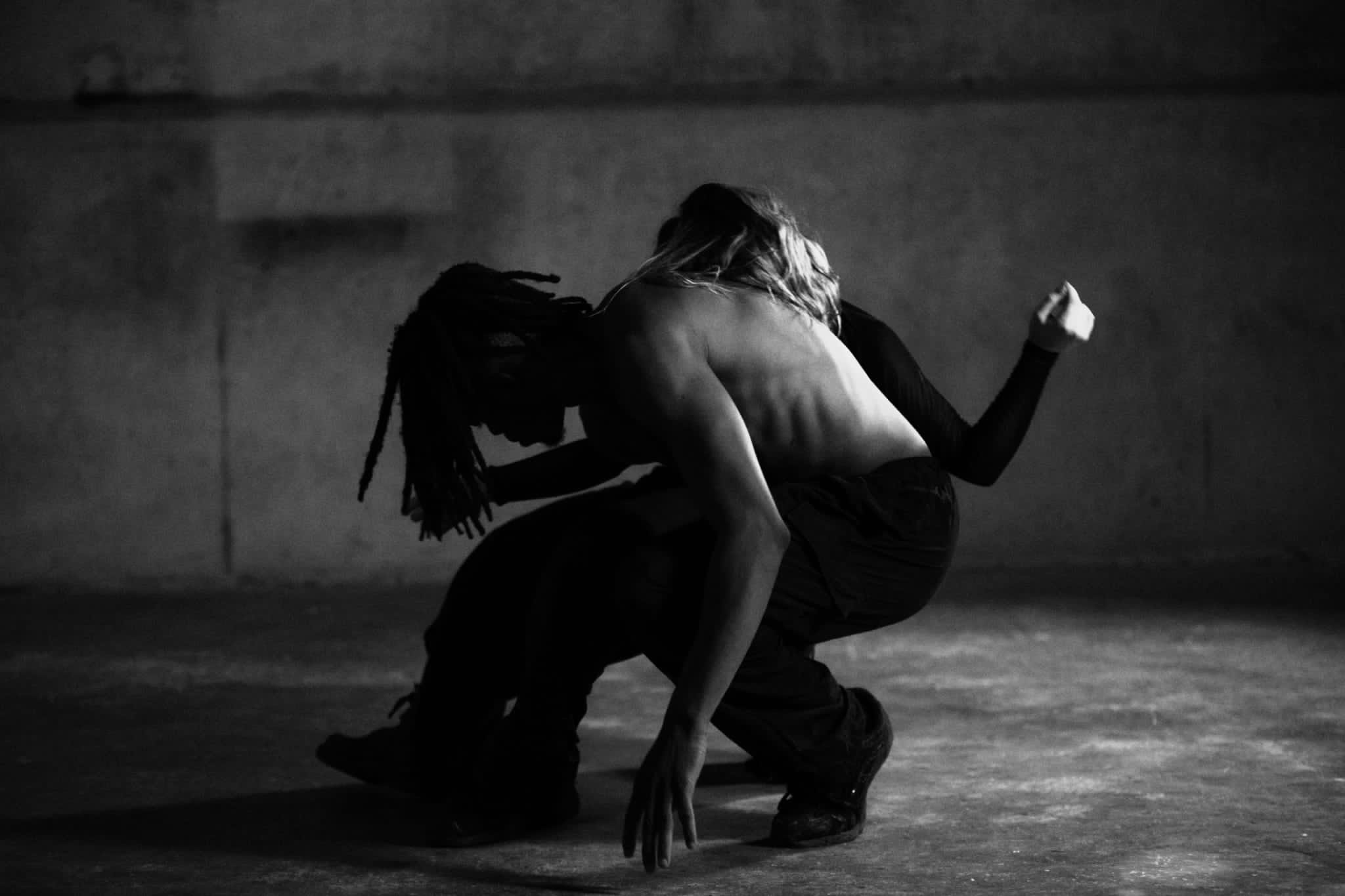 Featured Image by Nathan Sheridan
PhotoIreland announces the 3 Irish artists selected to join the artist-driven RELAY Mentorship Programme in 2023. They are: Daranijoh Sanni (E The Artist), Samantha Brown, and Tobi Balogun. The Digital Hub has kindly provided an artists studio for this period, where each artist will have a space to develop a project over three months, with the close guidance of artist Alice Rekab, presenting the resulting output during PhotoIreland Festival in July-August 2023.
RELAY encourages cross-disciplinary approaches aimed at those who wish to experiment and expand the ways in which they make their work and to cultivate new ideas on what they make and how it is presented or seen and experienced in the world. Artists of all visual arts practices were invited to apply.
The mentorship programme will reflect and engage every year with the changing themes and ambitions of PhotoIreland Festival. Find out more about PhotoIreland Festival 2023 here.
Daranijoh Sanni (E The Artist)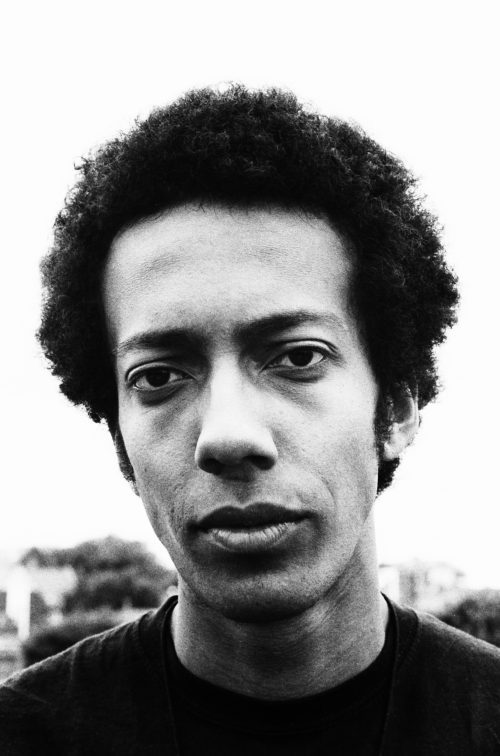 E The Artist (Daranijoh Sanni) is a Yoruba – Irish sound and visual artist from Coolock, North Dublin. His work documents and creates realities of POC artists and cultural workers on the Emerald Isle. His acclaimed multinational ongoing project, BLACKBOYSBLUSH* was exhibited by both The Douglas Hyde Gallery and The Racket Space. Alongside the BLACKBOYSBLUSH* Project, his visual art consists of medium bending multimedia, from photography to 3D art to video editing, presenting a visceral experience comprising manipulation and flashes of energy. Outside of visual art, he creates and implements soundscapes within his work, with artistic inclinations along the lines of Sampha, Machinedrum, John Coltrane and DJ Erik JP. This can be heard best within the BLACKBOYSBLUSH* Album which released last year, to wide cultural acclaim.
During RELAY, Daranijoh will develop the BLACKBOYSBLUSH* project. BLACKBOYSBLUSH*'s aim is to both document and explore the current state of the Biracial & BIPOC experiences in Ireland's contemporary cultural and social landscapes respectively.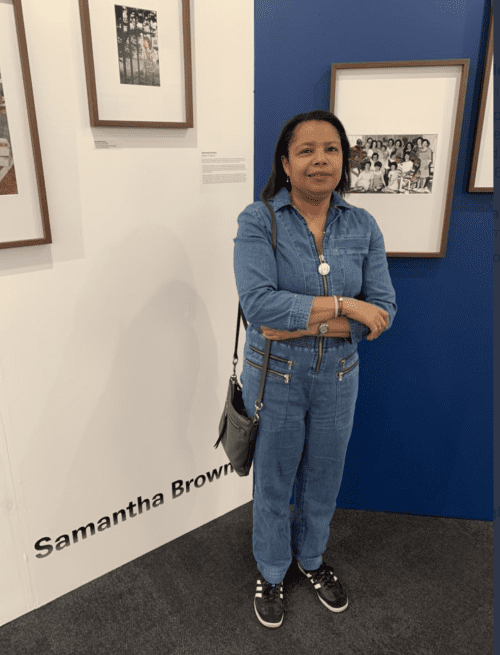 Samantha Brown is a visual artist based in Ireland. She studied Fine Art Painting at Camberwell College of Arts. After moving to Ireland, she returned to study a Masters in MultiDisciplinary Design at the University of Ulster in 2008. This marked her return to artist practice migrating from painting to photography. Currently, her output consists of using photographic images as a basis for collage work incorporating research in subjects matters of females in the workplace and presently the enforced migration of Africans across the Middle Passage. This research has caused her to consider her heritage of migration of Caribbean parentage which revealed her DNA results leading back to Nigeria to the Yoruba tribe, Hide tribe in Cameroon and the Mafa tribe in Cameroon.
During RELAY, Samantha would like to develop how sites of memory can be visualised in various forms as a multimedia project that seeks to incorporate varied sources of information, while allowing exploration into a combination of photography, collage, painting, writing and research.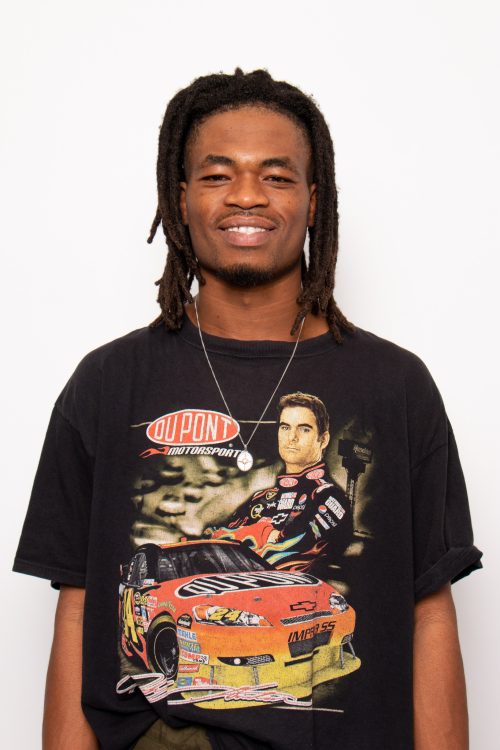 Tobi is a multidisciplinary artist. Over the past years, Tobi has been building a multidisciplinary practice bringing together dance, spoken word, sound and visual installation. Tobi's work incorporates his experience with black masculinity, attempting to present a nuanced perspective into this topic that also reflects on the artist's Irish roots as a diaspora artist.
During the mentorship, Tobi will focus on sculptural and installation work, incorporating dance performance and how these can be presented in a space together alongside an immersive spoken word soundscape.
About RELAY
RELAY is a new artist-driven and artist-focused mentorship programme by PhotoIreland facilitated every year by a different mentor; responding to the focus of the PhotoIreland Festival in each edition, it aims to support the development of artists while encouraging multidisciplinary approaches and critical engagement with representation, identity and the image. RELAY provides an artist fee, working space, peer critique, as much as curatorial and administrative support throughout the programme.
The participating artists are taken full circle through the preparation, installation, and presentation of a new piece of work, in turn learning core skills of an artist's work, including practical and conceptual strategies, as well as expanding their own peer network.
RELAY is supported by the Arts Council of Ireland, Dublin City Council, and The Digital Hub.