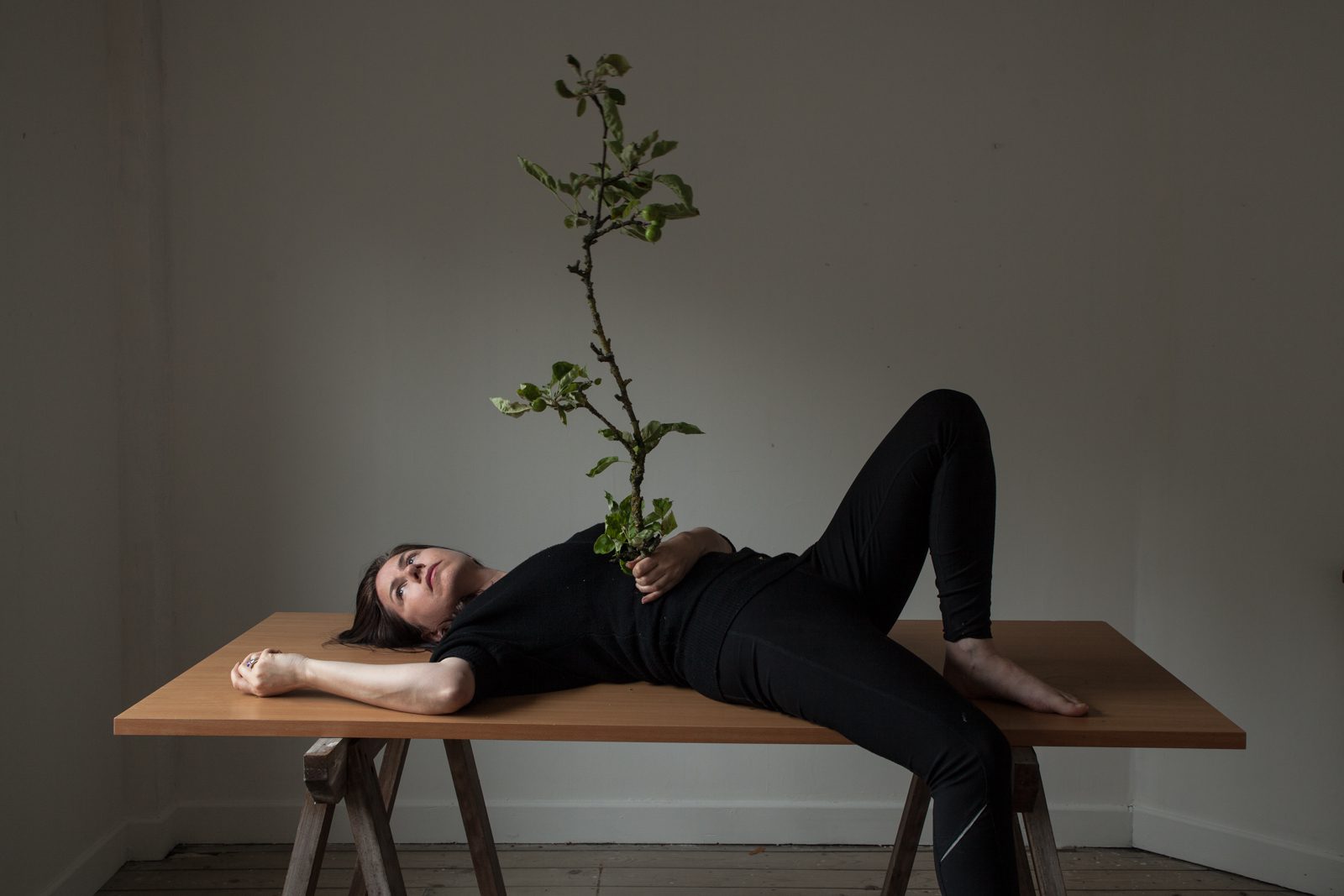 Under a Vaulted Sky, Pauline Rowan
New Irish Works series 2023-24
Launch 6pm Thu 30 March
Running 31 March-23 April
At The Library Project
PhotoIreland presents Under a Vaulted Sky, the latest body of work by Irish artist Pauline Rowan. This is the third exhibition in the New Irish Works series.
Under a Vaulted Sky is a long term project based in Ireland. Rowan worked closely with a small community of people and their relationship to a deconsecrated Irish convent and its abandoned gardens, all of which were marked for demolition. Her collaborators consisted of the convents' transient residents, its previously evicted nuns and her mother who was raised in a convent. The project looks at our relationship to home, primarily the garden and our cultural repetition of the need to control land. It reflects this through the history of women in Ireland and through personal family narrative. It also considers the struggle and acceptance of those people involved, all knowing that their home and sanctuary would be soon destroyed.
As a consequence, a long standing ancient link of this site with nature, worship, and propagation was severed. An extensive body of work, it consists of portraits, still lifes, field documentary and is intertwined with her own performative responses. This project has been created in an important time in Irish history, when it is separating itself from Catholic religion and re-finding its relationship to spirituality. While this system falls apart, the remnants of a pagan past can be seen emerging.
About the Artist
Pauline Rowan received a distinction for her MFA in Photography from Ulster University in 2019. Since graduating Rowan has been invited by Paul Seawright and Peter Richards to exhibit in Dissolving Histories – New Narratives, Golden Thread Gallery, Belfast. Rowan was awarded an Arts Council of Ireland Bursary in both 2020 and 2021. She lives in Dublin, Ireland.
Rowan explores sanctuary, as well as home, through landscapes, settlements and our underpinned relationships with belonging and abandonment. With a background in Fine Art and Film, her predominately lens based works incorporate documentary as well as collaborative and performative elements. Rowan is interested in layers of history in place, family and society, systems of defensive and offensive tactics used upon land, home and ritual.
The New Irish Works series brings contemporary photographic practices to The Library Project throughout 2023-24 with the support of Inspirational Arts and the Arts Council of Ireland. Alongside Pauline Rowan, the artists selected for New Irish Works include Audrey Blue, Bryony Dunne, Jialin Long, Róisín White, Martin Cregg, Martin Seeds, Cian Burke, Mark Duffy, and Shia Conlon.
New Irish Works is a triennial project run by PhotoIreland to represent and promote the growing diversity of contemporary photographic practices in Ireland. It enriches the Irish ecosystem with much needed new voices, new curatorial approaches, facilitate much deserved new opportunities, and invigorate the Irish photography scene.
This unique artist support programme is run since 2013 by PhotoIreland in 3-year cycles, generating a growing set of professional development opportunities for selected lens-based practitioners throughout the duration of each cycle. The call is open every three years to Irish and Ireland-based artists at any stage of their career.
Throughout its history, New Irish Works has exhibited and showcased nationally across Dublin, Cork, and Limerick, and internationally from Paris, Amsterdam to Madrid, Ukraine, and beyond; it published and distributed a book featuring 25 artists in 2013, and a collection of 20 solo publications in 2016. The publications have sold worldwide and are now part of many private and public collections, including key cultural organisations such as the Hasselblad Foundation Library and the Centre Culturel Irlandais.
Find out more about New Irish Works →