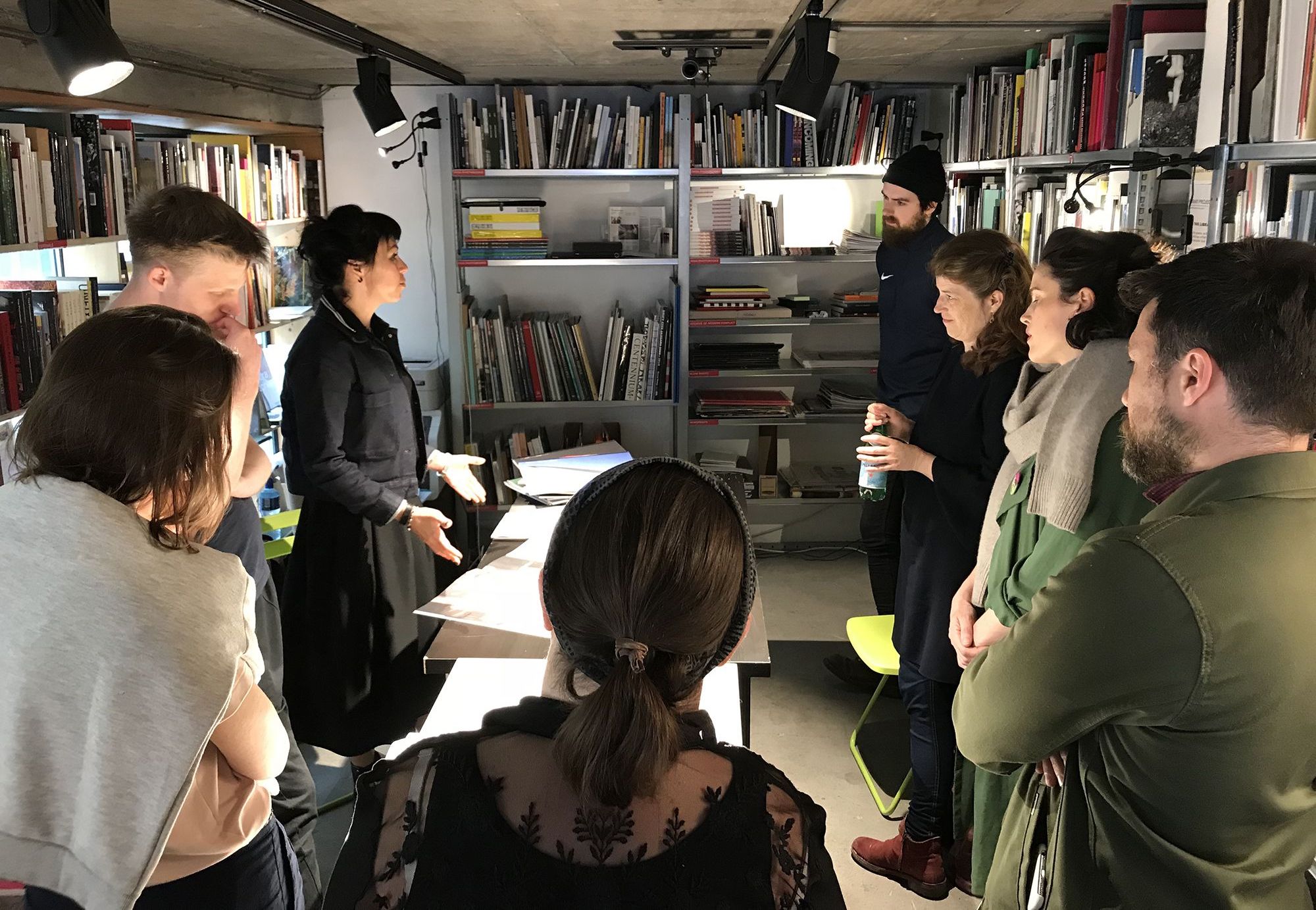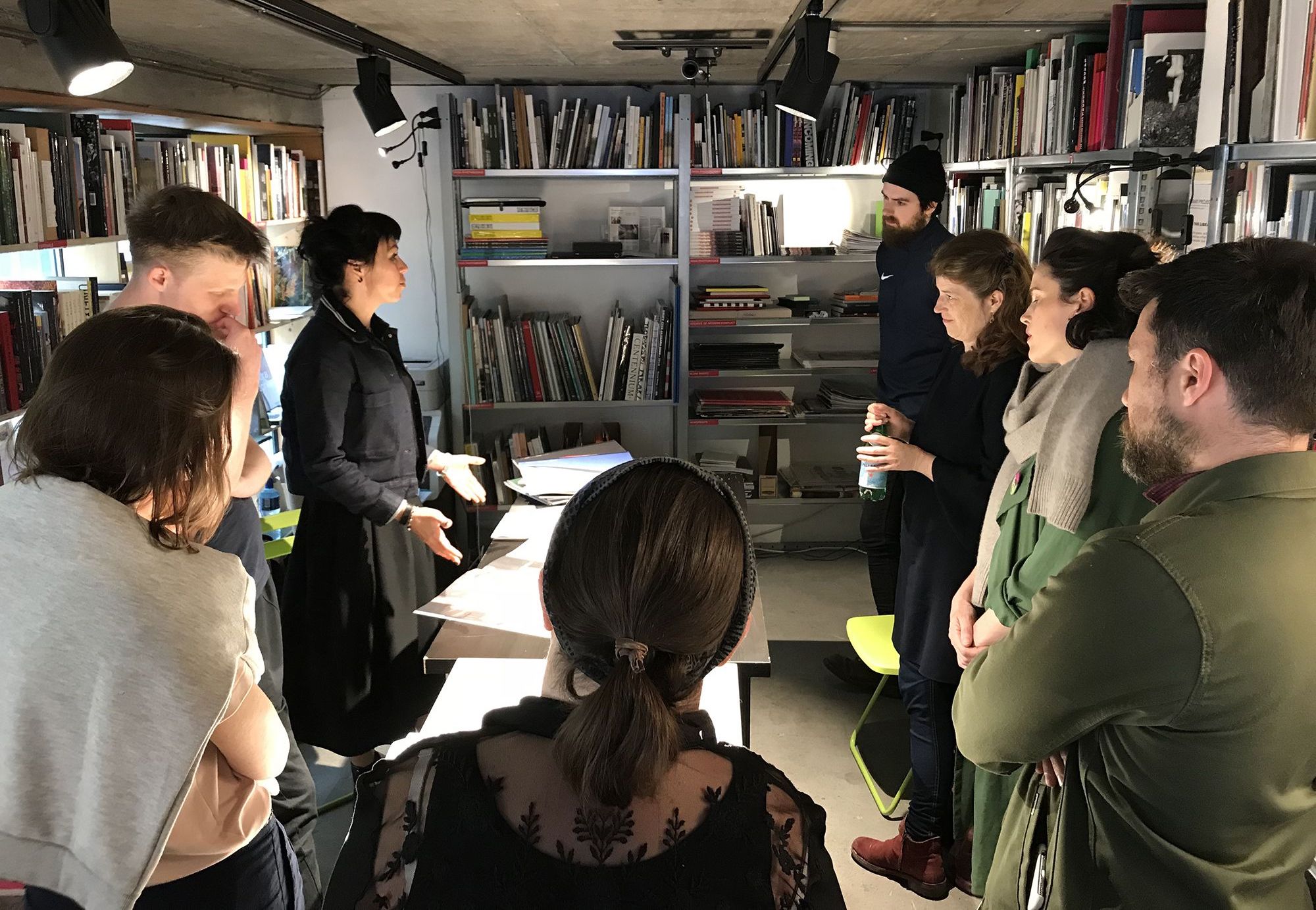 The 2022 recipients of the PhotoIreland Travel Grant Programme for international curators are Jodi Kwok, Justine Ellis, Katrin Bauer, and Marie-Kathrin Blanck. They will receive travel and accommodation support to join the PhotoIreland Festival 2022, and will join a substantial programme including site and studio visits, networking opportunities with artists and art professionals, private tours and presentations, and collective leisure activities during the Professional Weekend in Dublin, 15-17 July as part of PhotoIreland Festival 2022.
This is the first year that the grant has been offered through an open call, adding to a direct invitation approach. It represents a great opportunity for international curators and other art professionals to benefit from a deeper engagement with the festival programme and, specifically in this edition,  to acquire a substantial understanding of the Irish context.
Jodi Kwok
Jodi Kwok is a curator based between Derby and Hong Kong. She is currently the assistant curator at QUAD. She recently works on Bruce Asbestos' solo exhibition Eye of Newt 2.0 in QUAD main gallery alongside an open call about Play During the Pandemic for UK based artists and the Peer to Peer program cooperating with Open Eye Gallery in Liverpool and Blindspot gallery in Hong Kong. She has been working on the FORMAT22 Presents programmes, The Cultural Evolution: Identity, Performance and Fashion, Disruption Presents: AMP Voices and did portfolio reviews for artists around the world during the FORMAT portfolio reviews; group exhibition Future Focus, exhibiting 7 graduates' work in different artistic disciplines from UK based BA Degree courses who graduated in 2020 and 2021, De'Anne Crook's solo exhibition Seeking in the QUAD Extra Gallery Spaces and worked on the East Meets West: New Masterclass Programme for UK based emerging photographers. At Open Eye Gallery, she worked on the 'A Portrait Of…' exhibition, the Look Photo Biennial 2019 in cooperation with the Shanghai Center of Photography and the Visual Right exhibition. Jodi is mainly responsible for the Extra Gallery Spaces and assists the Senior Curator in QUAD's main gallery, and is interested in exploring the works of, and working with, early-career artists to exhibit their works in the gallery space. Since graduating, she has taken an interest in analysing and researching blockbuster exhibitions, interested in the sociopolitical related exhibition and the mixture of cultural and digital artworks.
Justine Ellis
Justine Ellis is a publisher and photographer from Melbourne, Australia. She is the co-director of Perimeter Books, Perimeter Editions and Perimeter Distribution, and was the co-editor of Composite Journal. She has published, edited and art-directed more than 70 books on Australian and international photographers, artists and illustrators, and has worked as a photographer in creative, editorial, commercial and architectural contexts. She was on the curatorial committee for Volume: Another Art Book Fair, presented by Artspace Sydney, Perimeter Books and Printed Matter Inc. in 2015 and 2017, and is a co-founder and juror for the Perimeter Small Book Prize and the PHOTO x Perimeter International Photobook Prize. She has undertaken written and photographic contributions for various publications, and has delivered talks and lectures at various universities, institutions and international art book fairs.
Perimeter is a specialised bookstore, award-winning publisher, distribution house and platform for various art publishing endeavours in Melbourne, Australia.
Katrin Bauer
Katrin Bauer works as assistant curator at Fotomuseum Winterthur, Switzerland. Before completing her Master's degree in Art Education Curatorial Studies at the Zurich University of the Arts, she studied Design and Photography and taught Photography theory in Freiburg, Germany. Her master thesis Against the Colonial Gaze examined the challenge that ethnographic photographic archives pose to curatorial practice, exploring contemporary curatorial strategies of decolonisation:
Marie-Kathrin Blanck
Marie-Kathrin Blanck has been exhibition-coordinator for the Biennale für aktuelle Fotografie, taking over as Acting Director from June 2022. She worked at the Photographers' Gallery and the Victoria and Albert Museum in London and as an independent curator for "gold and ashes" an open-air photo-project that collects stories of the community surrounding the Grenfell tragedy. Before she studied Curating at The Courtauld Institute in London and art history in Heidelberg. Her academic research focuses on photography, photographic processes and collecting histories. She was co- editor of the 3rd issue of Trigger magazine 'CARE', developed in cooperation between FOMU and the Biennale für aktuelle Fotografie.
The grant was open to all types of art professionals, from curators to administrators, emerging to established and we received a high number of submissions, 70% from Europe and 30% from beyond. We look forward to welcoming the recipients in Dublin this July to meet Irish artists, as much as to learn from the process, as we continue to develop and improve the grant programme in the coming years.