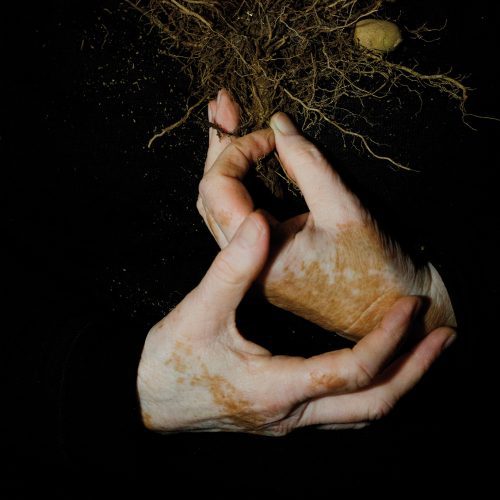 Image: Ana Núñez Rodríguez
What can a potato tell us about ourselves? What does it say about the construction of national identity? What role can new narratives about the potato play in creating expanded social imaginaries? How can trans-local stories and food cultures be connected as an inroad to address forgotten colonial legacies and the wider context of political, social, and emotional relationships?
Artist Ana Núñez Rodríguez with PhotoIreland Festival seeks participants for an exchange of stories in Ana's participatory project Cooking Potato Stories.
It is a multi-layered trans-local story that follows the routes and roots of the potato through the context of Galicia, Colombia, and The Netherlands. For the twelfth edition of PhotoIreland Festival, Ana will expand on the current collection of stories to include those from Ireland.
Participate in Cooking Potato Stories, a project that hosts different voices, perspectives and resources around the potato to build a polyphonic tale that contributes to developing a new social memory about it and that drives us in the complex process of how we construct, understand and make sense of ourselves individually and as a collective based on the stories we tell each other.
If you want to contribute to this harvest of stories around the potato, send your story via audio or/and image to help us to reconstruct the history of the potato. Stories from Ireland are encouraged, but stories from beyond are also welcome.
Deadline for gathering of stories: 31 July
How to share your story?
You can send an audio recording or/and images of your story via:
Email: cookingpotatostories@gmail.com
Whatsapp: +34 604 032 372
Or email to set up a Zoom call for the artist to record
Where will your story be shared?
During PhotoIreland Festival, 1-31 July 2021, the artist will hold a storytelling performance, featuring a selection of the newly collected stories. Following the event, Ana and PhotoIreland Festival will publish a new edition of Cooking Potato Stories featuring the new stories from Ireland.
How does the exchange work?
In exchange, story-tellers will receive an online code to access a specially made, screen printed potato bag and a PDF of the first Cooking Potato Stories ePublication. The potato bag will be free with just the individual postage requested to be covered.
Find out more
Listen and be inspired by previous potato stories on SoundCloud.
About the project: ananunezrodriguez.com/Cooking-potato-stories