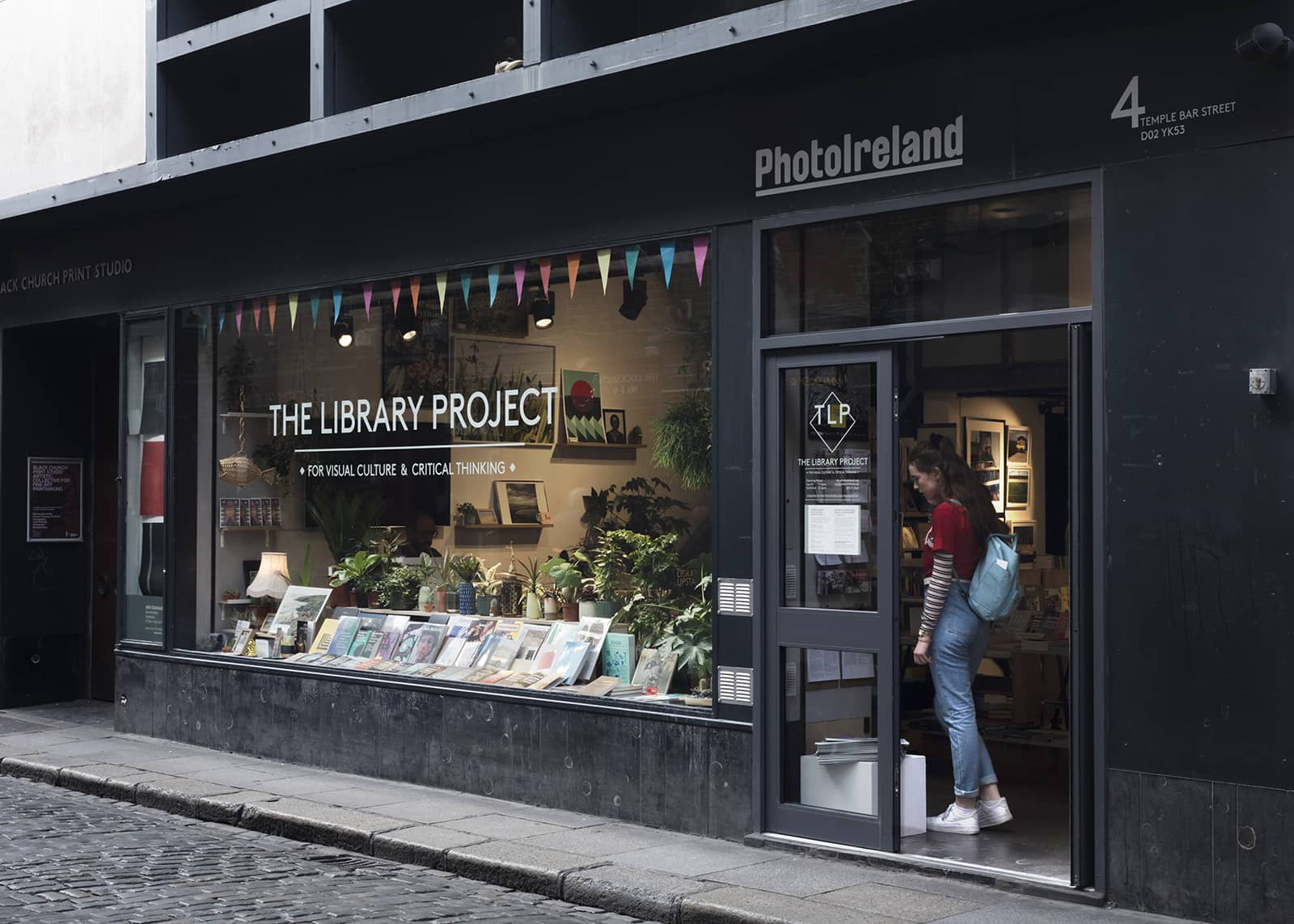 Photograph by Aisling McCoy
*********THIS POSITION IS NOW CLOSED*********
The Library Project is looking for a new team member, a motivated and focused individual to join our small team, in helping us run Ireland's Art Bookshop in Temple Bar, Dublin. The post holder will be responsible for ensuring the smooth transaction of sales, actively contributing to healthy sales figures, daily upkeep of the bookshop, and providing a welcoming environment and courteous point of contact for all visitors. The post holder will work closely alongside the Manager and the Director. This is a fitting position for an ambitious individual, as there is an opportunity for advancement towards a full-time role.
This is a weekend part-time position of Saturday-Sunday, starting on 31st July 2021, with a one-month trial period, progressing to a long-term contract. The rate of pay is €11/hour. The weekend opening hours are 12-6pm.
Main Duties
To run the retail operations online and offline, undertaking administrative duties, such as the process of online orders.
To assist with buying duties, liaising with publishers, artists, and distributors.
To provide consistent and high-quality customer service.
To assist with The Library Project's communications and social media.
To help reach monthly sales targets.
To ensure a smooth day-to-day running of the shop.
Essential Skills and Experience
Previous retail and cash-handling experience is essential.
Excellent customer service and interpersonal skills.
Demonstrated ability to work on own initiative.
Motivated, organised, reliable, with a pro-active and positive attitude.
Though experience in the arts is not a must, good knowledge of contemporary arts and culture will be valued.
How to Apply
To apply, follow these two steps:
1- Fill in the Application Questionnaire
2- Email your CV and a Letter of Motivation to Julia Gelezova, General Manager, at julia@photoireland.org

Incomplete applications will not be considered. The deadline for applications is 6pm 18 July, with interviews to be held the following week. The position will start at 12noon on Saturday 31st July.
Additional Information for Applicants
The Library Project is a venue ran by PhotoIreland throughout the year, closing every January and September. It is important for applicants to be aware of our activities throughout the years and our aims. You can find out more about us and what we do at the following pages: