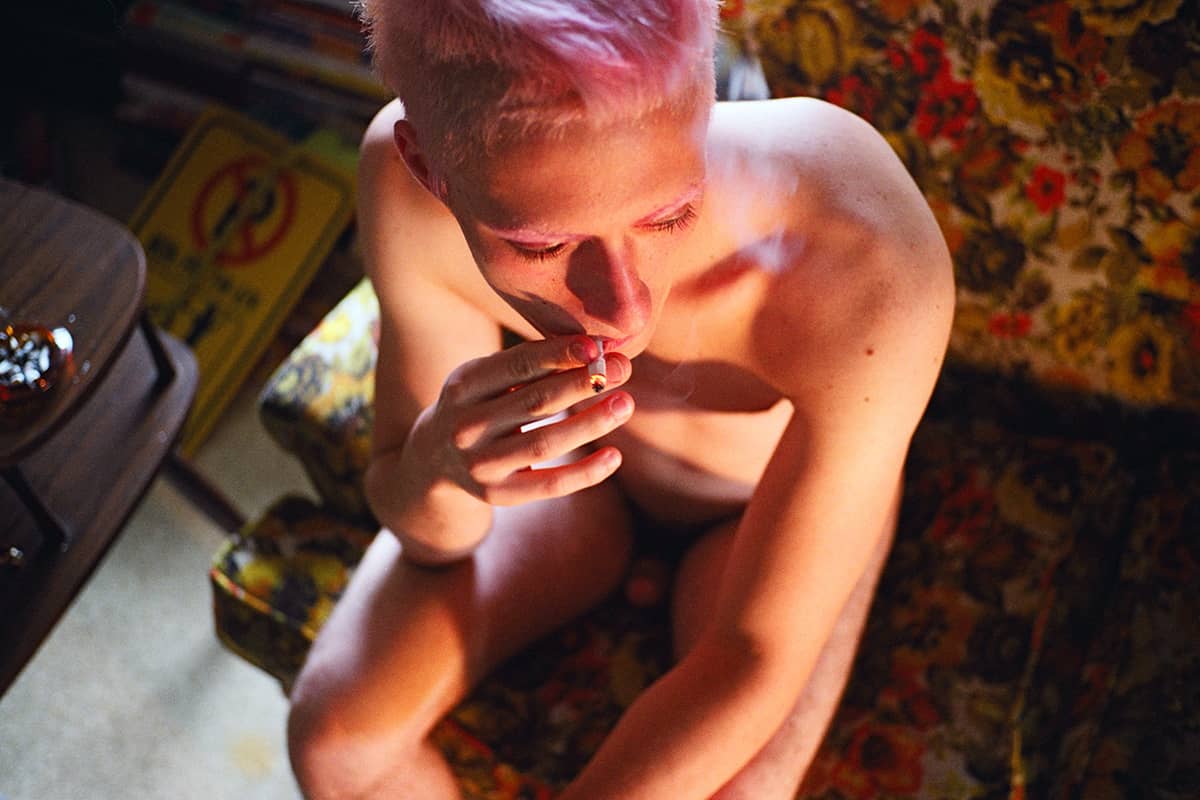 Image: Shade Smoking, Tyler Udall, 2010
Launch 6-8pm Friday 7 October 2022  — with exhibiting artists and founder Ghislain Pascal present
Running 1-23 October 2022
At The Library Project, 4 Temple Bar Street, D02YK53
The Little Black Gallery are launching the new issue of BOYS! BOYS! BOYS! The Magazine: Volume 4 at The Library Project, with an exhibition of works by AdeY, Tyler Udall, Michael Søndergaard, and Irish photographer Charles Moriarty.
BOYS! BOYS! BOYS! is a project by The Little Black Gallery, curated by co-founder Ghislain Pascal, to promote queer and gay photography. It now represents more than 65 photographers from 30 countries – including China, India, Iran, Poland, Russia, and Turkey where gay rights are repressed and queer lives under constant threat. BOYS! BOYS! BOYS! includes exhibitions, books, a bi-annual magazine, photography courses, competitions, and online art platform.
BOYS! BOYS! BOYS! The Magazine is the world's first fine art photography magazine dedicated to queer and gay photography. Volume 4 includes ten photographers Yves De Brabander (Belgium), Alexander Courtman (Germany), David-Simon Dayan (USA), Greg Gorman (USA), Bruce Hardelin (France), Richard Kranzin (Germany), Clifton Mooney (USA), Charles Moriarty (Ireland), Kuba Świetlik (Poland), and Vlad Zorin (Russia). Volume 4 includes a special feature & interview with legendary photographer Greg Gorman.
All artworks, BOYS! BOYS! BOYS! The Magazine, and artists' books will be available for sale.