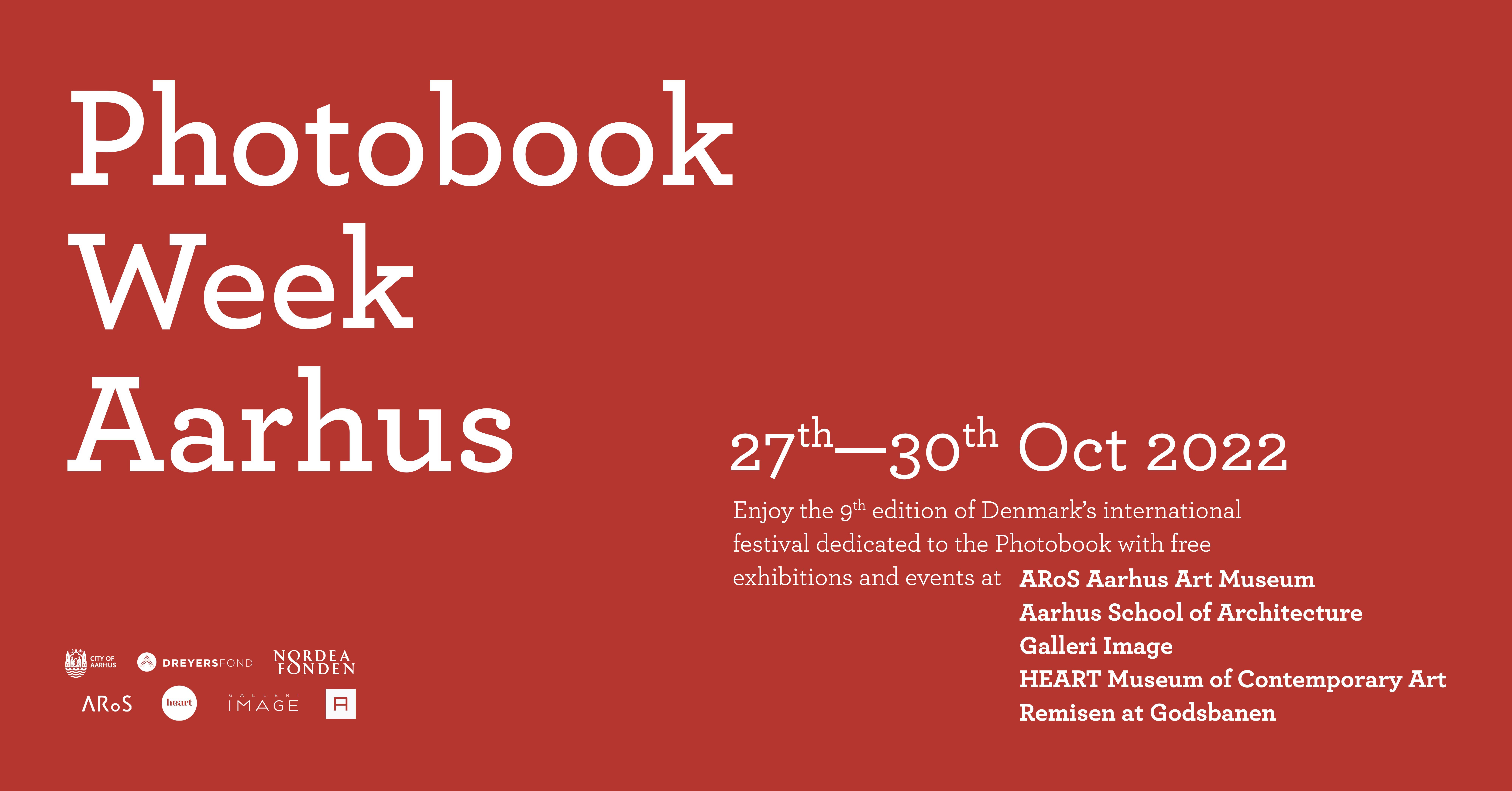 Running 27-30 October
Open Book Market 11am-4pm Sunday 30 October
At Godsbanen, Aarhus, Denmark
PhotoIreland presents the following publications at this year's Photobook Week Aarhus at the Open Book Market
This is the ninth edition of Photobook Week Aarhus (PWA). Since 2014, Galleri Image and the Aarhus School of Architecture have collaborated on organising PWA, an annual festival focused on the rapidly growing international interest in photobooks in recent years.
This year's theme Off Balance is an attempt to cope with the imbalance of our contemporary condition. This ninth edition of the festival will bring the important photobook medium directly into the twisted realities of our current context. Besides the central theme, PWA will also showcase other themes such as Books on Books on Books, which have shaped an often-critiqued canon of publications.
PWA's regional focus is on Canada, as a Nordic country, with guest curator Louis Perreault, and a special focus on the books and films of Edward Burtynsky, who has been working on environmental issues for more than three decades. Another expedition on the geographical axis takes the audience to Polynesia. This year PWA also present a special third regional focus with an exhibition about photobooks from Ukraine curated by Kateryna Radchenko, wishing to highlight the country's art and culture in order to provide insight into a country that is currently at the centre of global politics, but which has not been widely explored or discussed in these terms.
A special highlight of the festival will be the showcasing of the NO!art Movement, and its three founding members, Boris Lurie, Sam Goodman and Stanley Fisher. With the generous support of the Boris Lurie Art Foundation, PWA show key works from these three artists, as well as the legendary NO BOX, a multiple by the German Edition Hundertmark, published in 1996. This exhibition at the satellite venue, the HEART Museum will be on show until November 30 and will be accompanied by a catalog, with unpublished manifestos and texts from the early times of the NO!art Movement.