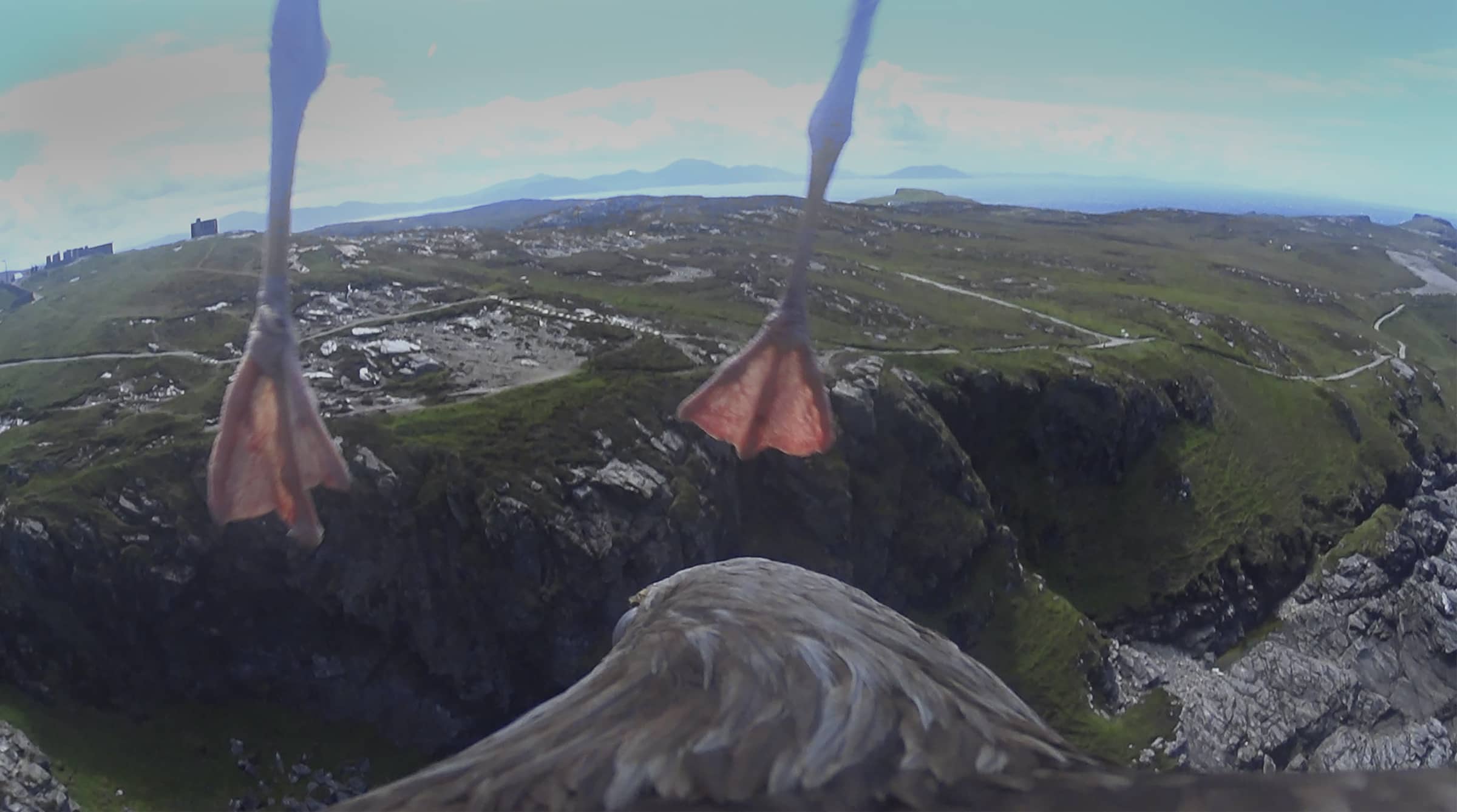 The Sky Only Welcomes Those with Wings, Bryony Dunne
New Irish Works series 2023-24
Launch 6pm Thu 2 March, with performance by Suzanne Walsh at 7pm
Running 3-26 March
At The Library Project
PhotoIreland presents The Sky Only Welcomes Those with Wings, the latest body of work by Irish artist Bryony Dunne. First presented to international audiences during PhotoIreland Festival 2022, the launch will be marked by a performance by Suzanne Walsh, kindly loaned by the Arts Council of Ireland Collection and facilitated by the artist. This is the second exhibition on the New Irish Works series and it also represents the launch of Bryony Dunne's latest publication.
Launch Evening:
Exhibition + Book + Performance.
Join us next Thursday 2 March from 6pm for the launch of Bryony Dunne's exhibition and accompanying book at The Library Project.
At 7pm, artist and writer Suzanne Walsh will perform BirdBecomeBird, a vocal work that draws upon an exploration between the human and the nonhuman. The performance is on loan from the Arts Council of Ireland Collection.
In addition, visitors will enjoy the launch of Bryony Dunne's book accompanying the exhibition, published by DOLCE.
The Sky Only Welcomes Those with Wings
Emerging from a body of research into the entanglement of manmade systems and nonhuman life, The Sky Only Welcomes Those with Wings juxtaposes the vantage points of birds and people, exploring humanity's preoccupation with control, hierarchies and omniscience. The book departs from two film projects filmed across Greece, Egypt and Ireland that take up themes of migration, border ecologies and ornithomancy. Alongside a selection of stills, script excerpts and research images, Dunne presents her own expository footnotes as well as commissioned texts by artist Suzanne Walsh, film critic Mouwafak Chourbagui and curator Daphne Vitali.
Shifting perspectives and temporalities, it oscillates from the telescopic to the panoptic, from the divination practices of the ancient Greek imaginary to the clumsy artifice of the modern nation-state system, from the rooftop pigeon coops of Cairo to the military and ornithological infrastructure of the Mediterranean. Through the thermal infrared cameras of aid workers, miniature camcorders mounted to eagles, birdwatching binoculars, border surveillance apparatuses and satellite tracking imagery, this lithe volume provides insight into how birds see and are seen, in hopes that we might begin to see our own systems for what they are: neither natural nor inevitable, however normal they may appear.
About the Artist
Bryony Dunne is an Irish visual artist and filmmaker who operates at the intersection of documentary film, sculpture, photography, and the natural world. Building interconnected narratives that often incorporate fact-based fictions and speculative futures, her research-driven projects explore the power dynamics between humanity and nature as well as fantasies of human control. Her work has been exhibited at the Mosaic Rooms (London), Gypsum and Townhouse galleries (Cairo), the Irish Film Institute (Dublin), and DEPO (Istanbul), among other venues. She has participated in a number of international film and video festivals, including the Thessaloniki Documentary Film Festival (Greece), Cork International Film Festival (Ireland), and Rencontres Internationales Paris/Berlin. She was a resident at the Jan van Eyck Academie in Maastricht during the 2021–2022 cycle and is currently undertaking a research fellowship for a new film with Onassis Air in Athens.
The New Irish Works series brings contemporary photographic practices to The Library Project throughout 2023-24 with the support of Inspirational Arts and the Arts Council of Ireland. Alongside Bryony Dunne, the artists selected for New Irish Works include Audrey Blue, Pauline Rowan, Jialin Long, Róisín White, Martin Cregg, Martin Seeds, Cian Burke, Mark Duffy, and Shia Conlon.
New Irish Works is a triennial project run by PhotoIreland to represent and promote the growing diversity of contemporary photographic practices in Ireland. It enriches the Irish ecosystem with much needed new voices, new curatorial approaches, facilitate much deserved new opportunities, and invigorate the Irish photography scene.
This unique artist support programme is run since 2013 by PhotoIreland in 3-year cycles, generating a growing set of professional development opportunities for selected lens-based practitioners throughout the duration of each cycle. The call is open every three years to Irish and Ireland-based artists at any stage of their career.
Throughout its history, New Irish Works has exhibited and showcased nationally across Dublin, Cork, and Limerick, and internationally from Paris, Amsterdam to Madrid, Ukraine, and beyond; it published and distributed a book featuring 25 artists in 2013, and a collection of 20 solo publications in 2016. The publications have sold worldwide and are now part of many private and public collections, including key cultural organisations such as the Hasselblad Foundation Library and the Centre Culturel Irlandais.
Find out more about New Irish Works →