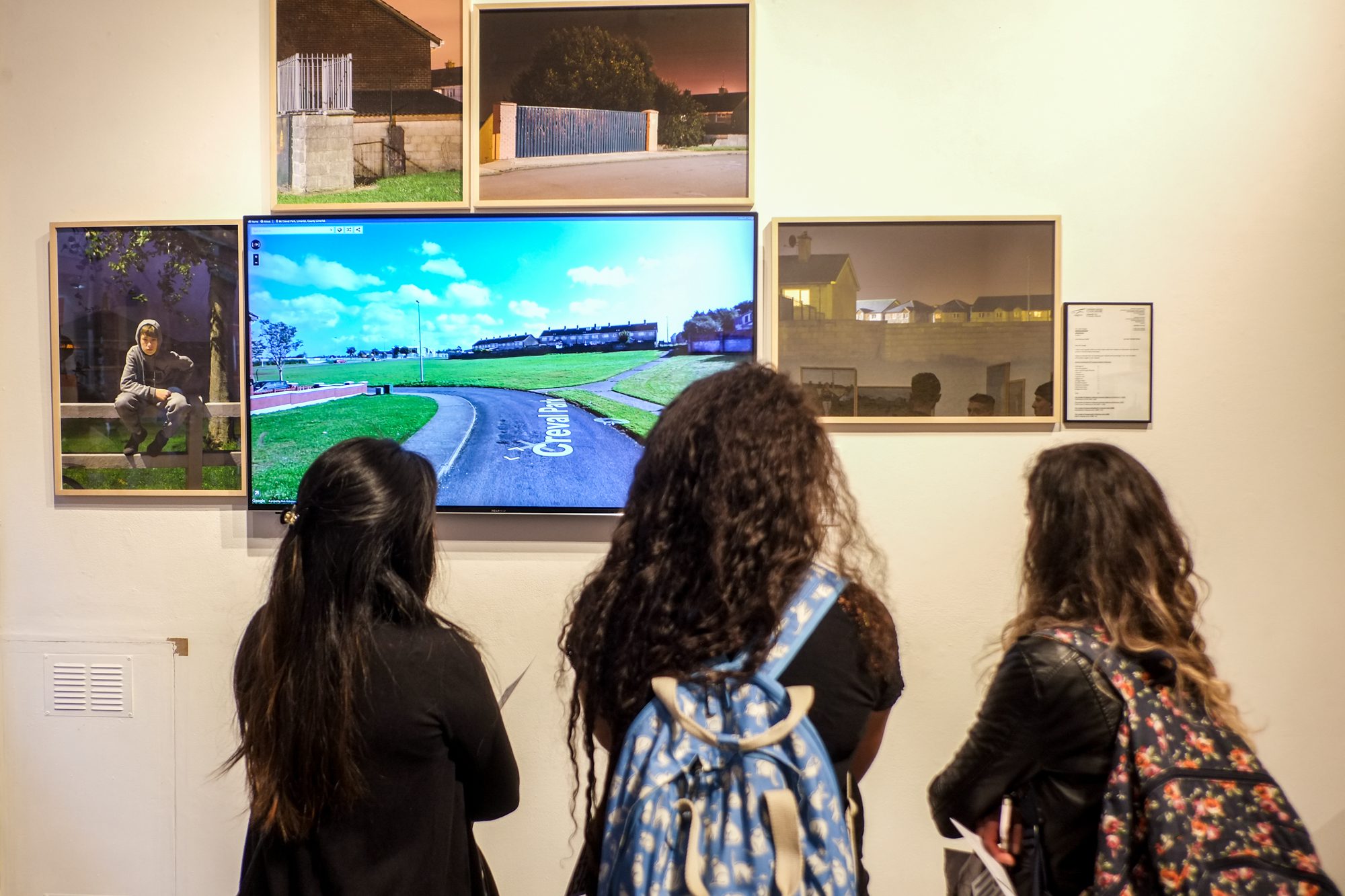 The call for proposals for the PhotoIreland Festival 2023 Open Programme is now open.
Participation in the programme is free!

If you are planning an event during, or running into, July 2023 related to Photography or Visual Culture happening anywhere in Ireland, then join the festival celebrations! We welcome submissions from individuals and organisations of all possible formats for events such as exhibitions, installations, performances, screenings, talks, workshops, etc., whether in real life or virtual.
All Open Programme events are featured on the festival website and promoted through the festival's social media. The festival schedule will be available online at 2023.photoireland.org and it we will communicate any unforeseen changes and closures.
If you wish to submit your event for consideration, please download and fill in the OPEN23 Submission Form to gather all the necessary details. Please note that you must have secured a venue (if applicable) for your event or exhibition before you submit – if you are looking for a venue, we always recommend to start by looking at the previous PhotoIreland Festival editions.
All submission forms must be sent to pif.submissions@gmail.com before the deadline: 6pm 4 June 2023.
We advise that you submit well ahead of the deadline. We cannot guarantee a response over the weekend or close to the deadline, late emails may not be addressed on time and may cause the submission to be late. If in any doubt, just submit!
Schedule
Submission Deadline 6pm Sunday 4th June 2023
Response within 72 hours
FAQs
Is there are a fee to participate?
Participation in the programme is free
How many images should I submit and what are the technical requirements?
We ask for a maximum of 20 images per submission to be submitted. All technical requirements are outlined in the application form and checked upon receipt of submission, so we ask all applicants to adhere to these, as otherwise you will be asked to re-submit the images.
Do you need High-Res images?
Without high-res images, your event cannot be included in the PhotoIreland Festival press kit and will therefore not be shared with the media. All technical requirements are outlined in the application form. PhotoIreland is not responsible for pursuing these files from the submitting individual/group.
I am not certain if my planned event will be able to take place, should I submit anyway?
Yes, you have until the 4th June to submit. If the event is cancelled after submission, or date are changed, just let us know as soon as possible.
When will you begin promoting the Open Programme events?
We begin promoting Open Programme events shortly before the event is due to take place. The PhotoIreland Festival 2023 website will go live in June.
I want to submit more than one event, do I have to send separate submissions?
Yes, please submit one form per event.
Will the Open Programme be promoted in print too?
The festival schedule will be available exclusively online through PhotoIreland. All Open Programme events are included in the PhotoIreland Festival Press Kit, which is shared with national and international media and may therefore be published in press online or in-print. Please make sure the materials submitted are ones you consent to sharing and the text is correct.
Does my submission have to relate to the festival theme?
No, the Open Programme is a way to promote and celebrate the many disciplines and practices on the island and therefore does not need to relate to the Main Programme.
What is the plan for PhotoIreland Festival 2023?
The full programme for the festival will launch in June, with some information already available on the 2023 festival website, keep your eyes peeled on the news and subscribe to our newsletter!