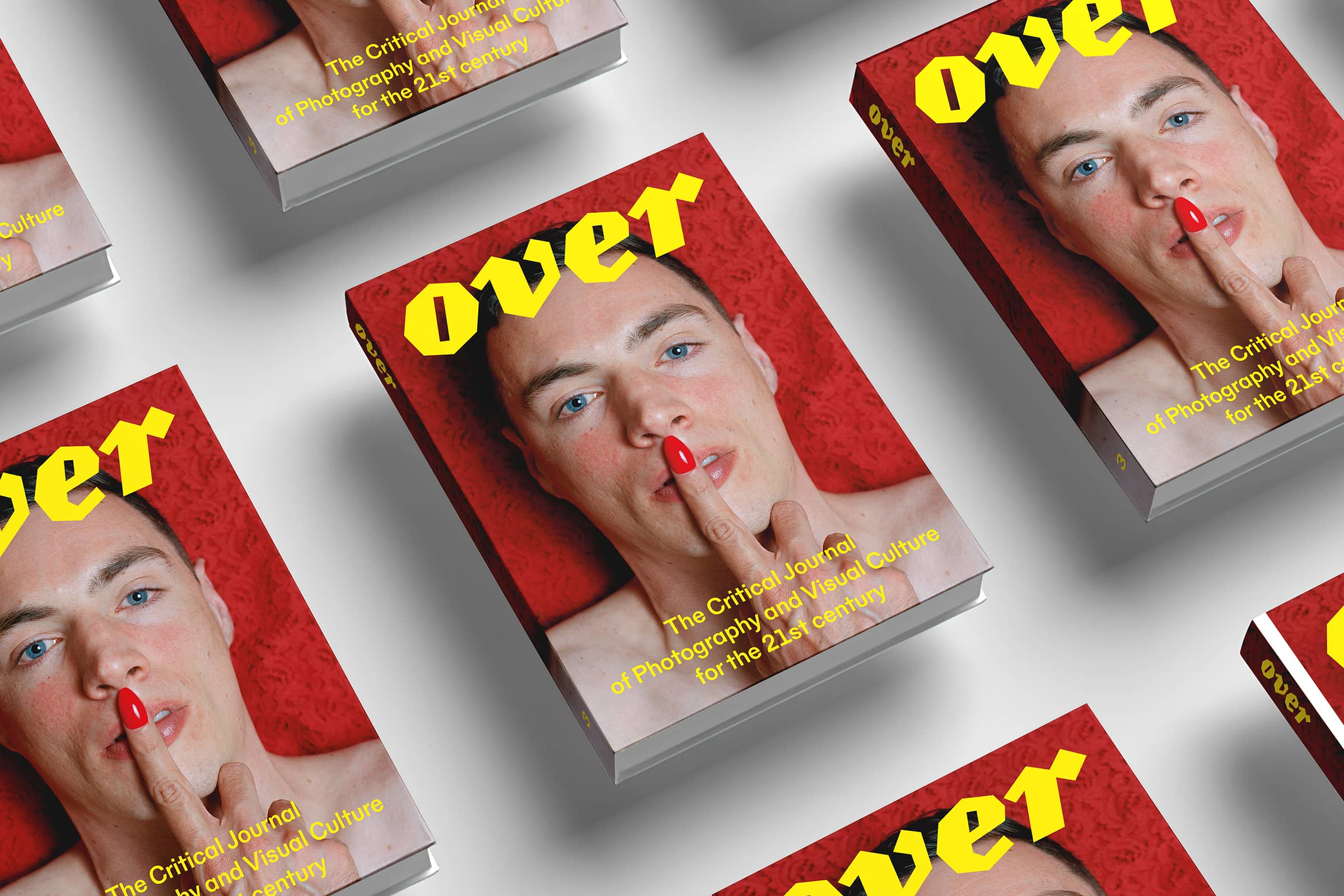 PhotoIreland is joining the Centre Culturel Irlandais' programme of events during Paris Photo to present the new issue of OVER Journal in Paris.
Inside Issue 3, readers will find a diversity of international and Irish contributors and artists addressing a host of topics related to cultural narratives and representation, gender identity, role of the artist, parenthood, and much more.
The launch will take place on Thursday 10th November (see schedule below)
Treat Me Like Your Mother, Mohamad Abdouni on trans* histories from Beirut's forgotten past
Place of Cool Waters, Awuor Onyango reflects on the visual landscape and myth-making of contemporary Nairobi
A New Materiality, Matt Johnston on how characteristics of the contemporary photobook extend experience and restrict potential
Let's Go Outside, Rica Cerbarano reflects on the need for more open-air exhibitions
Injury-time Heroes, Aidan Kelly Murphy discusses themes of mental health and football in the work of Gabriel Andreu
Nicephora, Raphaëlle Stopin discusses Alinka Echeverría's long–term research project
Unfinished Business, Lauren McLaughlin discusses The Holding Place by Emma O'Brien
Soft Spot, Michalina Kacperak on childhood memories and emotions
A New Form of Worship, Ilaria Sponda on Aleksandra Szajnecka's exploration of growth and oneness
Hidden, Kateryna Radchenko on Elena Subach's work on cultural heritage in a time of war
Harsh Salvation, Sara Muthi discusses the work of Alnis Stakle while rethiking Barthes
Queer View Lens, Brendan McCleary explores thoughts on care and self-narration in the work of Daragh Soden
Almost All the Flowers in My Mother's Garden, Anna-Kaisa Rastenberger on Hilla Kurki latest work
Hello Future, Ángel Luis González Fernández on Farah Al Qasimi
Back Cover Image by Igor Chekachkov from the series Victors, in support of Ukraine
Schedule for the Evening
5-8pm Visitors will find a stand dedicated to the new issue of OVER Journal, presenting previous issues and a selection of Irish publications available for purchase. Visitors will be able to browse a digital version of OVER Journal Issue 3 and pre-order it at a special price ahead of the printed version arriving in December. The co-editors and some of the contributors will be present and we look forward to meeting you! Hot Potato, a journal where photographers and scholars interpret global issues, launches their latest edition alongside.
5.30-6:30pm University of Ulster professor Ailbhe Greaney will be in conversation with Martin Parr, Megan Doherty, Rachel Glass, Jan McCullough and Jill Quigley. After Limerick, Dublin, Roscommon, Boston, and Belfast, the traveling exhibition 'Martin Parr's Ireland', designed and produced by artistic director Tracy Marshall-Grant, completes its tour at the Centre Culturel Irlandais in Paris, on the occasion of Paris Photo and as part of Photo Saint Germain. Martin Parr's photographs are presented alongside work by former students from the University of Ulster, where he is a visiting professor. The artists are Megan Doherty, Rachel Glass, Jan McCullough, and Jill Quigley.
6-8pm Artist-in-residence Selma Makela will open the doors of her studio in the courtyard to present her work.
8pm The opening will be followed at by a musical after-party with artist-in-residence Liam McCartan.
Join us for this special evening!
With kind thanks to Nora Hickey M'Sichili and all the staff at the Centre Culturel Irlandais for the support.
OVER Journal is supported by the Arts Council of Ireland.