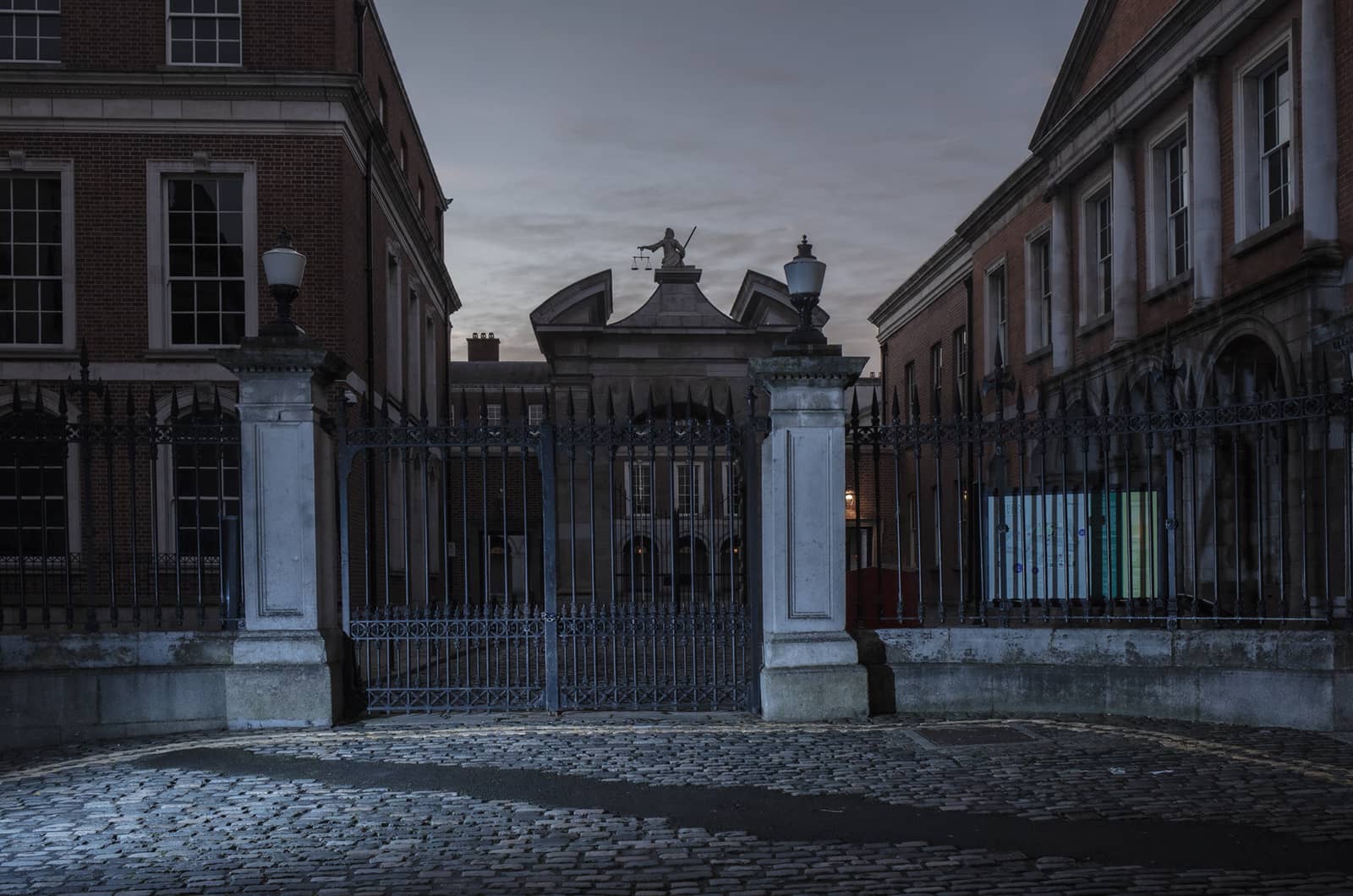 PhotoIreland presents a new work in progress by Martin Cregg, The Plot. This is the sixth exhibition in the New Irish Works series.
The Plot is an exploration of the undercover Intelligence war between the IRA and British Agents which occurred within the context of the Irish War of Independence. The project represents a narrative of Republicanism in the 1920s, with its attempts to violently eradicate members of the Crown forces in Dublin and ultimately overthrow British occupation of Ireland. The spy games, subterfuge and espionage of this intelligence and counter-intelligence war are represented though images, archive material and historical documents.
Through a period of research, Cregg has established locations within which this, at times, invisible war unravelled—arms dumps and safe houses, locations for drilling and training, undercover munitions factories. He has photographed streets where dispatches passed hands, where agents would meet handlers and sites which were under close surveillance by one side or the other—each trying to establish enemy movements and gather vital intelligence information.
Texts from intelligence files as well as interviews from the archives at the Bureau of Military History are used to give voice to some of the main players of the time—including Ormonde Winters, head of 'I' Division at Dublin Castle and David Nelligan—the infamous IRA spy in Dublin Castle—as well as members of Michael Collins' group of assassins known as 'The Squad'.
About the Artist
Martin Cregg is an Irish photographer and educator living in Dublin. He is Coordinator of Photography at Pearse College of Further Education in Dublin.
The New Irish Works series brings contemporary photographic practices to The Library Project throughout 2023-24 with the support of Inspirational Arts and the Arts Council of Ireland. Alongside Martin Cregg, the artists selected for New Irish Works include Audrey Blue, Bryony Dunne, Jialin Long, Pauline Rowan, Martin Seeds, Cian Burke, Mark Duffy, Róisín White, and Shia Conlon.
New Irish Works is a triennial project run by PhotoIreland to represent and promote the growing diversity of contemporary photographic practices in Ireland. It enriches the Irish ecosystem with much needed new voices, new curatorial approaches, facilitate much deserved new opportunities, and invigorate the Irish photography scene.
This unique artist support programme is run since 2013 by PhotoIreland in 3-year cycles, generating a growing set of professional development opportunities for selected lens-based practitioners throughout the duration of each cycle. The call is open every three years to Irish and Ireland-based artists at any stage of their career.
Throughout its history, New Irish Works has exhibited and showcased nationally across Dublin, Cork, and Limerick, and internationally from Paris, Amsterdam to Madrid, Ukraine, and beyond; it published and distributed a book featuring 25 artists in 2013, and a collection of 20 solo publications in 2016. The publications have sold worldwide and are now part of many private and public collections, including key cultural organisations such as the Hasselblad Foundation Library and the Centre Culturel Irlandais.
Find out more about New Irish Works →