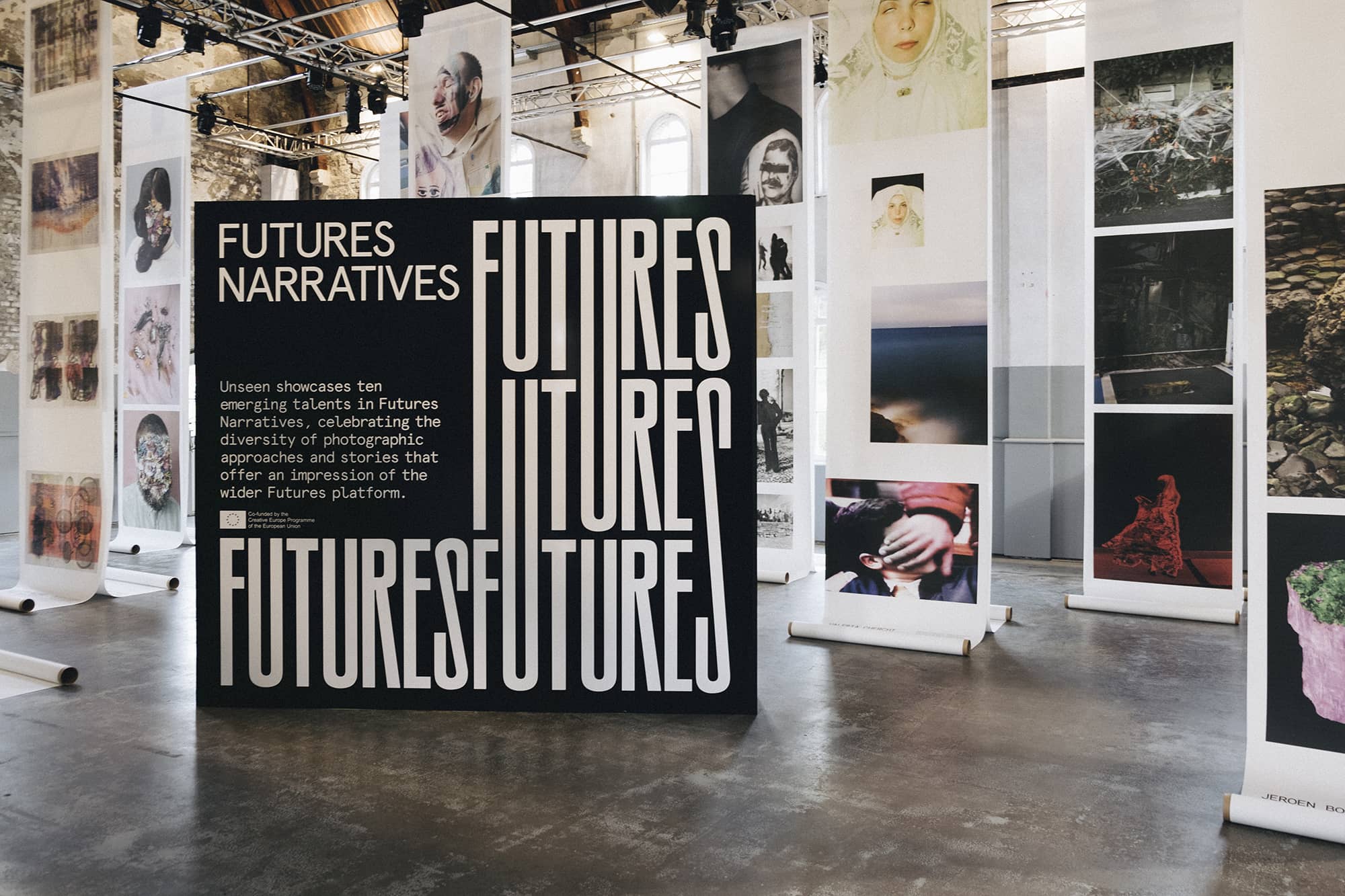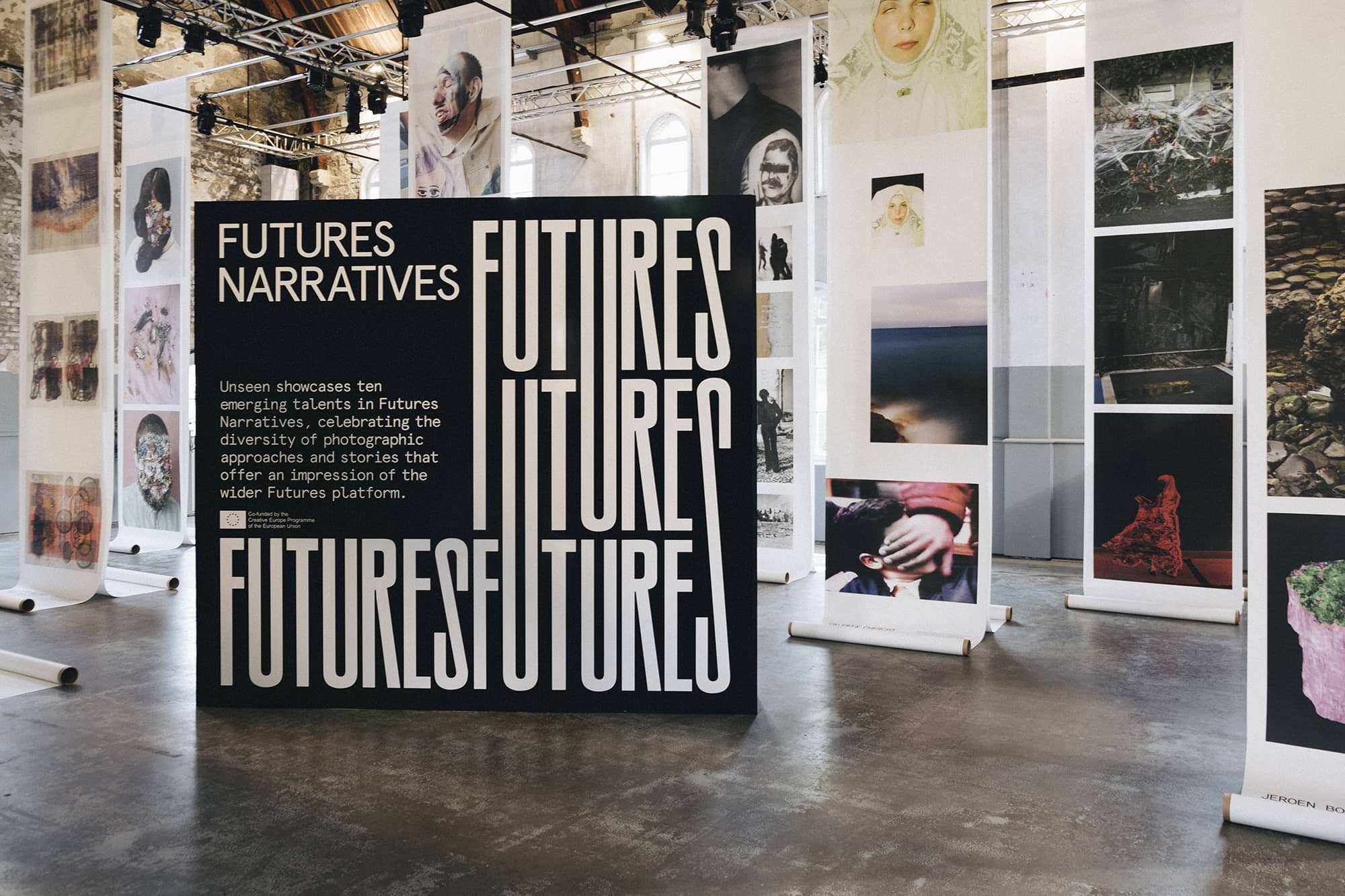 About the Futures Platform
Co-funded by the Creative Europe programme of the European Union, Futures is a platform focused on amplifying emerging talents in photography in Europe. Since 2017, the aim of Futures is to pool the resources and talent programmes of leading photography institutions across Europe in order to increase the capacity, mobility and visibility of its selected artists. Its members include institutions across Europe such as The British Journal of Photography (UK), CAMERA (IT), Copenhagen Photo Festival (DK), FOMU (BE), Fotofestiwal Lodz (PL), Hyères Festival (FR), PHotoESPAÑA (ES), Photo Romania Festival (RO), Robert Capa CPC (HU), Tbilisi Photo Festival (GE), The Calvert Journal (UK), Triennial of Photography Hamburg (DE), Vandejong(NL), and VOID (GR).
Since its inception, PhotoIreland has been the platform's Irish member. Being invited as funding member was a clear sign of recognition of our work and ambition, and it has given us the opportunity to work in cooperation with many respected organisations, accessing and supporting exciting contemporary practices by artists and curators, while allowing us to promote Irish artists in the European arena.
In addition to the local event and opportunities organised by each Futures member, Futures members and artists are brought together at one collective event in Autumn. The format and events change every year but included our presence at Unseen Amsterdam, involving a showcase of all the Futures artists, a special exhibition of a smaller selection of Futures artists, portfolio reviews, special Futures magazine publication, in addition to events like artists and members talks, networking opportunities etc.
Last year, due to the global health emergency, the annual event moved online to a productive and exciting online festival RESET, which included public and private events, such as talks, reviews, studio visits, and two online exhibitions. A publication edited by Salvatore Vitale is in its final stages and will be released soon, featuring Futures artists from 2020.
Beyond this work, the platform artists are promoted online, in publications, and have a profile page on the Futures website, as can be seen at futures-photography.com/artists
To date, PhotoIreland has put forward 15 artists for the platform. They are:
Dorje de Burgh, Becks Butler, Shia Conlon, Megan Doherty, Jamin Keogh, Garry Loughlin, Aisling McCoy, Mark McGuinness, Yvette Monahan, Miriam O' Connor, Ciaran Óg Arnold, Vera Ryklova, George Voronov, Róisín White, and Barry W Hughes. These Irish Futures artists were selected having carefully considered their practice and their career.
In 2021, the main event currently being planned promises to make it an exciting year.
Application Process
The submission to this opportunity is free. It is open to all Irish and Ireland-based artists, including those Irish artists practicing abroad, working in photography at any level, who feel their practice is at a suitable stage to avail of this opportunity. We are looking for contemporary, lens-based artists, regardless of your CV or experience, but we want to see dedication and serious intention to your practice. We strongly recommend for each applicant to review the practice of the
previous artists we have invited
to participate in the platform to understand this call better.
PhotoIreland
and
Futures
cover flights and accommodation costs of the selected artists for any events where travel is required. Artist fees are also paid for any exhibiting or publishing
opportunities
, as well as any associated production costs. The artists' attendance and active participation in all programmed
Futures
events is mandatory; you may be asked to participate in events such as talks, portfolio reviews, and other networking
opportunities
.
Please submit your work by emailing a single PDF file to pif.submissions@gmail.com, with the information listed below.
Please mention Futures in the subject heading of your email.
A description of your latest/current project with text and images.
A brief information of your past projects (links are accepted).
A comprehensive CV, including a short bio in third person.
The deadline for submissions is midnight Sunday 7th March 2021. We don't extend deadlines, so it is very important you give yourself plenty of time in case of technical errors, or to ask any questions, as problems cannot be resolved in the final few hours of the submission. Submissions are reviewed on an ongoing basis and decisions will be communicated to all applicants by the 14th March.
Schedule
Deadline midnight Sunday 7th March 2021
Confirmation of receipt within 48 hours
Communication of Results 14th March 2021