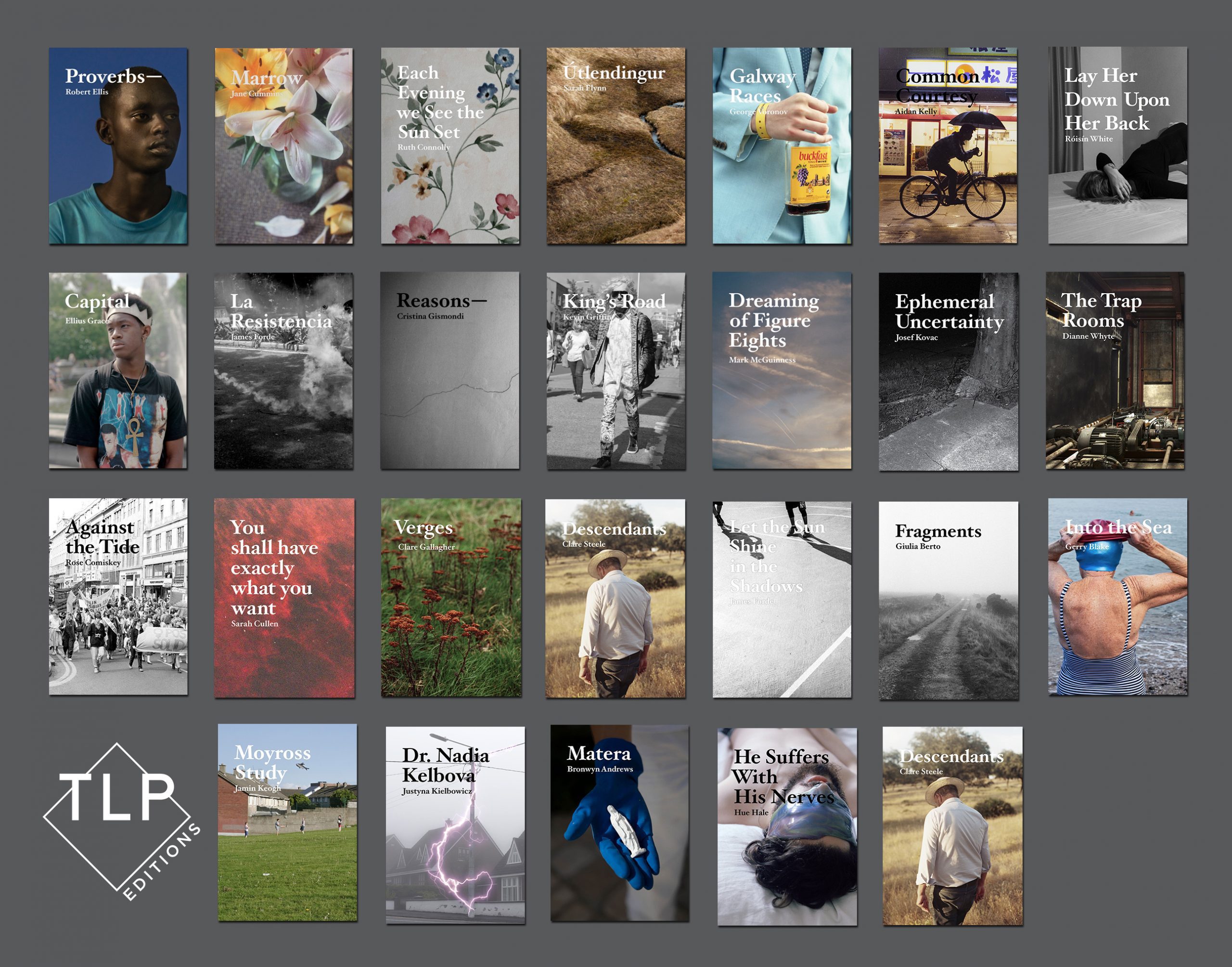 PhotoIreland is opening a call for proposals from photographers and artists, from Ireland and anywhere in the world, to present a brief and coherent project, for inclusion in an ongoing set of publications under the name of TLP Editions. For the past years,  we have produced a total of 25 publications, and we will be continuously releasing a number of these publications with works, new and old, by invited artists from Ireland and abroad. There is no theme to adhere to, as these publications intend to highlight a variety of practices and interests, and proposals may include old work as much as recent, whether treating humorous or serious matters.
Submit your work
If interested in participating in the project, you may submit your work by emailing a single PDF file (per project) to pif.submissions@gmail.com with a brief project description, your images, and any other information you may deem necessary. You can propose more than one publication. Deadline: midnight 2nd February 2020 – note that we don't extend deadlines. The selected works will be announced 10th February.
If you are selected, you agree to let us use your work to design the publications, to use it to promote your work and the publications, and to distribute and sell these publications with your work. That is what they are for!
Each of the publications are limited to 200 copies per project, and they have 36 pages, sharing a standard A5 size and a common design approach. Playfully, the cover offers the synopsis of the project, with a maximum length of 200 words, and the back cover displays the title and artists name. These are printed in 100gsm matt premium paper, both inside and cover. We will keep the proposed materials consistent throughout the project. The resulting publication will sell for 6 euros at The Library Project, and the artists receive 20 copies to sell or distribute. Any funds rising from the sales will go to support The Library Project, so we can keep working hard on this and other projects, and to produce more of these books.
For any questions, get in touch at pif.submissions@gmail.com