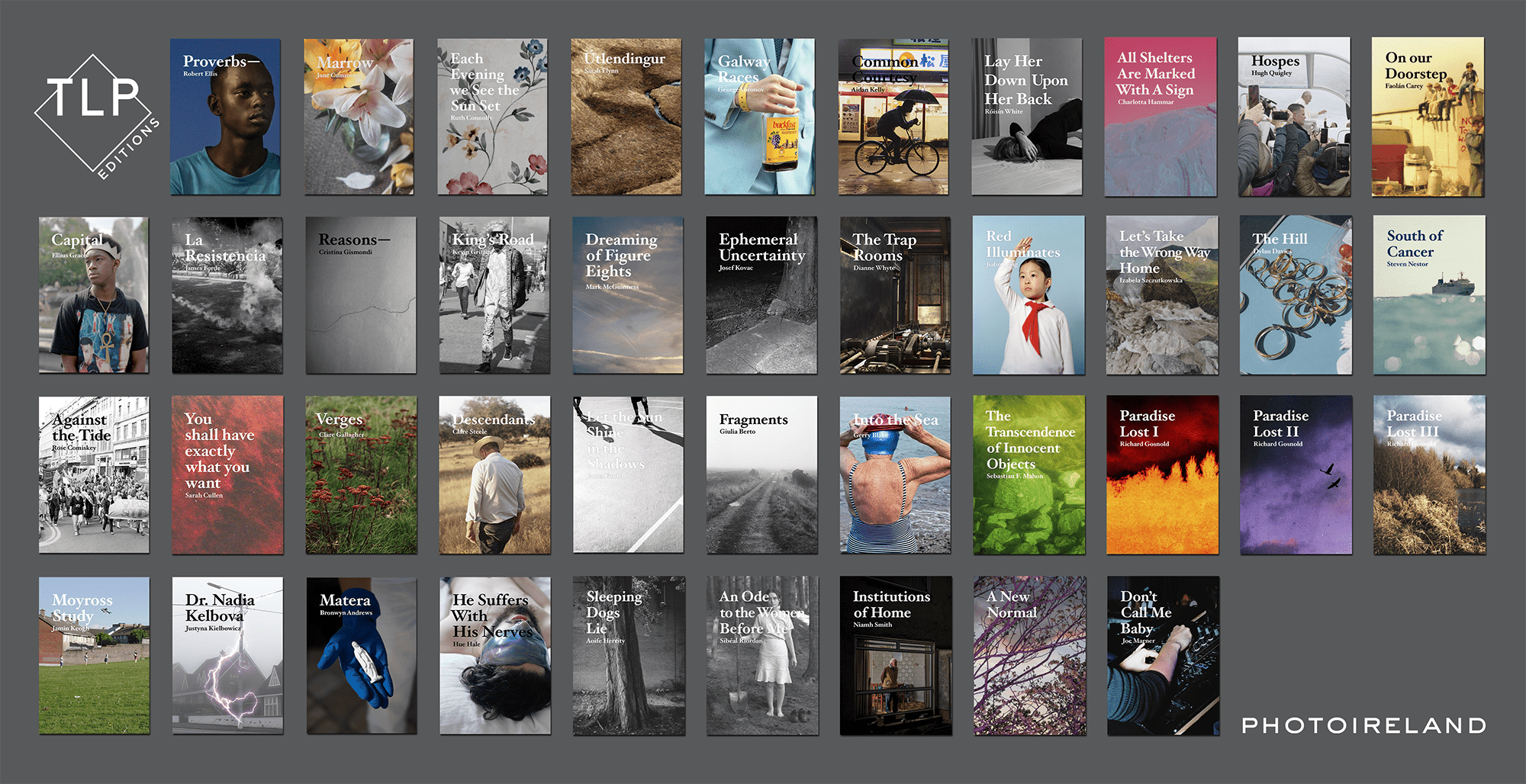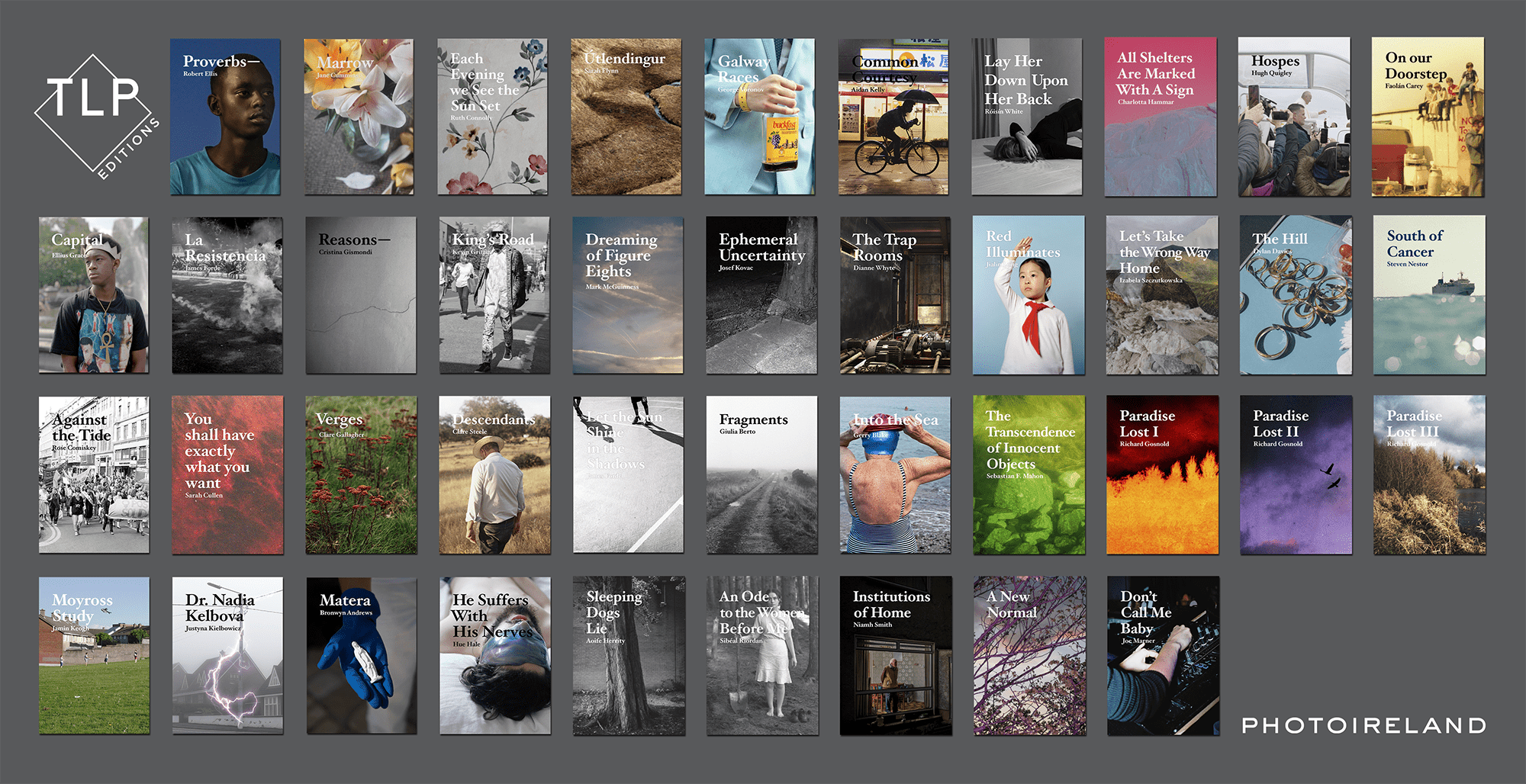 Comprising already 41 publications, the TLP Editions series is becoming a substantial collection of diverse photographic practices, with 6 more left to release from last year's call. In 2021, PhotoIreland is again opening a call for proposals with an exciting addition: we are extending the TLP Editions from publications to prints!
We are calling all photographers and artists from or practicing in Ireland, to present a brief and coherent project for inclusion in the TLP Editions publication series, and in the new print editions series.
There is no theme to adhere to as these publications intend to highlight the variety of existing practices and interests, and proposals may include old work as much as recent, whether treating humorous or serious matters. You can propose more than one publication, and we cover all production costs.
TLP Editions Publications
Each of the publications are limited to 200 copies per project, and they have 36 pages printed on 100gsm uncoated paper including the cover, sharing a standard A5 size and a common design approach: playfully, the cover offers the synopsis of the project, with a maximum length of 140 words, and the back cover displays the title and artists name.
The publications sell for €6 at The Library Project, and artists receive 20 copies to sell or distribute.
TLP Editions Prints
The new print series will provide an edition of 10 prints sized 30x40cm printed on Hahnemühle paper by Inspirational Arts, featuring an image from the TLP Edition publication. They will be available at €100 each, presented sleeved, displaying information about the artist, and including a copy of the publication. 60% of the funds rising from sales after costs will go to the artist.
Submit your work
If interested in participating in the project, you may submit your work by emailing a single PDF file per project to pif.submissions@gmail.com with:
– a brief project description
– short bio and artist statement
– a selection of images
Deadline: midnight Sunday 7th February 2021
Note that we don't extend deadlines. The selected works will be announced mid-February.