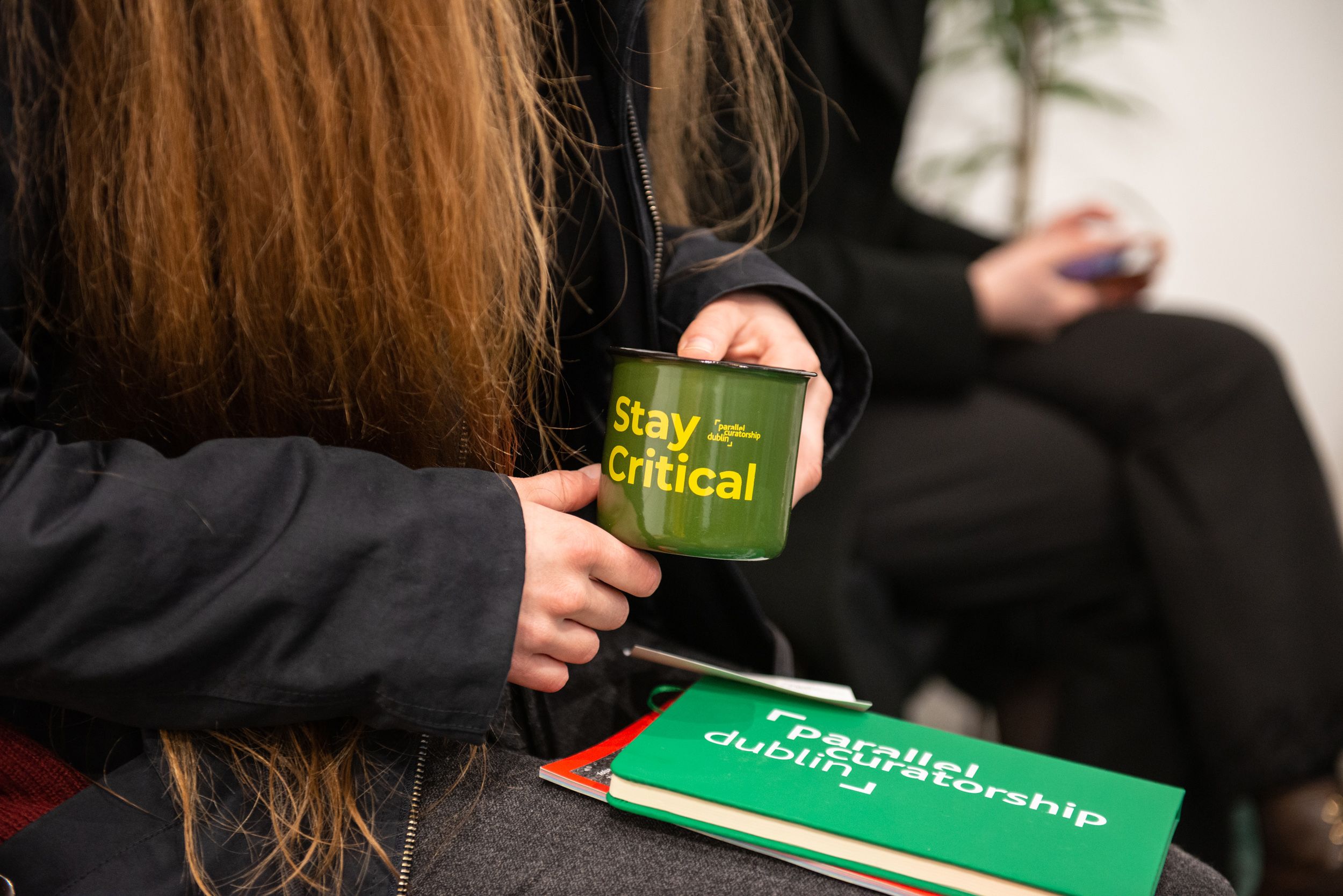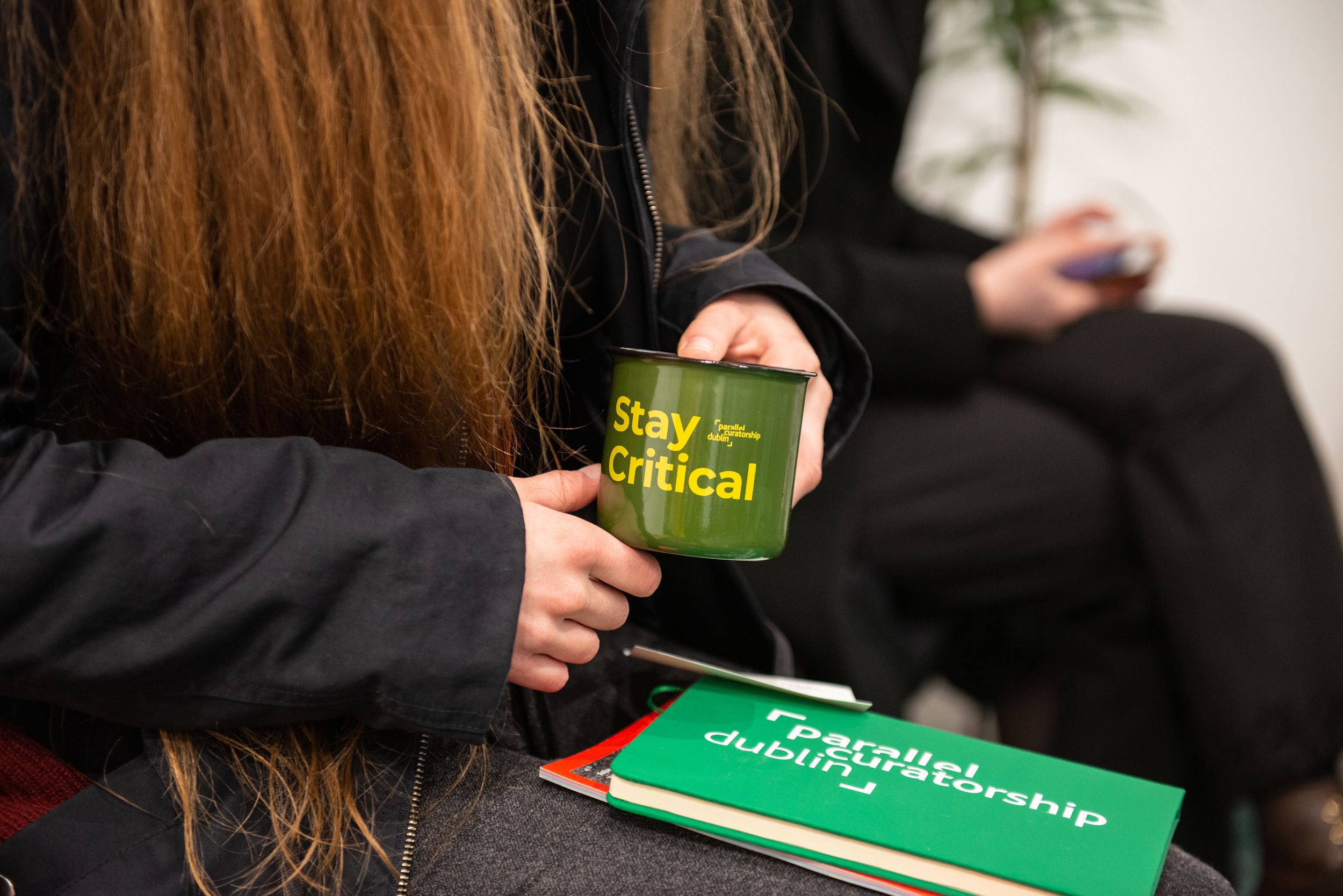 The COVID-19 Emergency has been a truly testing time for everyone around the world, with individuals and organisations continuously evaluating how best to adapt to the circumstances, while working away within new ways of addressing reality.
PhotoIreland kept its spirits high and carried on working behind closed doors. We would like to share a selection of some projects we have been working on.
PhotoIreland Festival 2020
The programme for the 11th edition of PhotoIreland Festival has been modified a number of times, having to adapt to new limitations, and fighting against any sense of cancellation. After months of work and re-work, you can finally read all about it on the PhotoIreland Festival website. In 2020, we are collaborating with two organisations we have long admired and have demonstrated to be at the forefront of contemporary practices, Fotomuseum Winterthur and The Photographers' Gallery, to deliver the core of the programme. The other section of the festival programme will be delivered through our forthcoming publication OVER Journal.

OVER Journal
After some delays, OVER Journal has found its way to the production floor where it is currently in development. With contributors such as Benedetta Casagrande, Jörg Colberg, Natasha Christia, Duncan Wooldridge, Alison Nordstrom, Aidan Kelly Murphy, Eva Kreuger, Yvette Monahan, and Anna Ehrenstein, amongst others, July 18th will see the birth of a very special publication. A publication that will offer a platform to discuss, in print and online, the many issues that hide behind Arts practices, speaking openly and without fear to provoke radical change.

TLP Editions
Our publishing project in support of artists saw in May the presentation of two new TLP Editions: South of Cancer by Steven Nestor, and The Hill by Dylan Davies. In June, we have launched two more: On our Doorstep by Faolán Carey, and All Shelters Are Marked With A Sign by Charlotta Hammar. Keep an eye out on upcoming TLP Editions from: Tommie Lehane, Hugh Quigley, Ellie Berry, Aoife Herrity, Shane Hynan, Richard Gosnold, Niamh Smith, Julia Mejnertsen, Joe Marner, Glorija Lizde, Sarah Pannell, and Caitriona Dunnett.
Free Consultations
It is a constant process to rethink our operational model, what it is doing and why, how it is carried out, and just as importantly, how it is communicated. In this way, PhotoIreland's website presented a new section last April titled Services for Individuals, aimed at supporting artists through a series of free and paid consultations. These consultations have been provided by PhotoIreland for the last decade in various shapes and forms, through PhotoIreland Festival's Summer School, the Critical Academy, and as private meetings at The Library Project, to name a few. The consultations are all directed at students, artists, curators, researchers, and other professionals. Now, they are made available in this section, to inform our audience that this support is at hand, and to motivate everyone to make use of it.
One of the most important and complete additions to the services offered is the Professional Development Programme. Over the last years, we have been working on a mentorship programme that would allow us to ensure participants can acquire the right skills to would ensure a sustainable and productive practice, covering a range of areas that oftentimes are not the focus of Art education programmes. After running a number of tests and pilot schemes, we launched it in April, and now provide it in two steps of 6 months each. The programme is now active with current participants benefitting from it.
To further support artists through the emergency, we opened free consultancy session series. One to support all artists interested in applying to the Arts Council Crisis Response Award, and one to motivate an increase of Irish submissions to international Photobook dummy awards where to earn a publication opportunity.
We will continue offering such services in support of individuals over the coming years, developing them as needed. In addition, we are finalising the details to offer a series of specialised services for organisations.
The Library Project
As The Library Project remained closed, we took the opportunity to work on updating the Strategic Plan for this wonderful space, which includes, amongst other matters, a re-think of the activities focus, and the re-design of our online presence — benefiting in both cases from the support offered by the Local Enterprise Board. While this adds considerably to the workload, we are excited about completing the project, as it will help communicate the importance of what The Library Project actually offers to Ireland. You will start to see some changes over the coming months.
EU Projects continue
As Irish member of two European Photography platforms, Parallel and Futures, our work has continued re-shaping short and long term plans to adapt to the changes and new regulations. It is as exciting to be part of this as it was the first day; we remain satisfied with what both platforms are bringing to Ireland, and what we are bringing to Europe from Ireland.
Aside from expanding our European network, we continue to explore the exciting opportunities that provide Ireland with worldwide connections.
Finally, it is great to share that the Inspirational Arts Photography Award will go ahead supporting Irish graduates, now with a new format, celebrating already its 11th anniversary. Further news on this coming soon!
If you want to support what we do, you can do so by becoming a patron, with a subscription from as little as €1.50 a month. We have achieved a lot in a short time without proper funding, so just imagine what we can do together if we join forces!