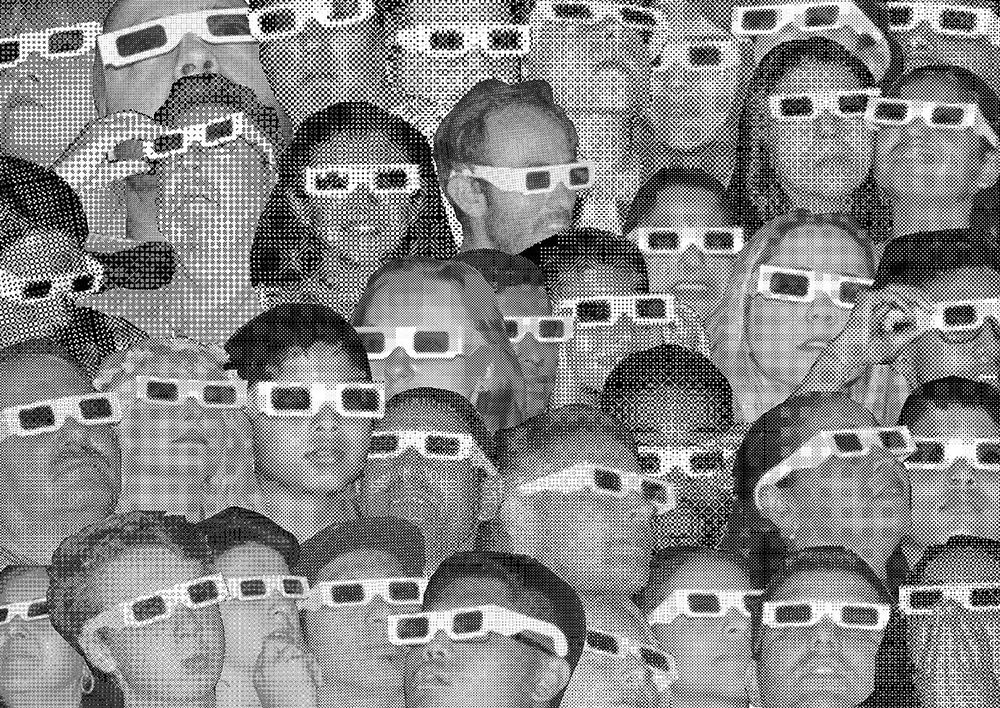 Image: Hiro Tanaka, Around 42nd and 7th
Tired of so many cancelled events and exhibitions, we decided to explore ways to adapt. Here is an advance of this year's festival!
Under the title ON/OFF, PhotoIreland Festival will take place 8-19 July. As many organisations are burdened now with exploring non-physical exhibition spaces during this emergency, we have remained excited about the opportunity that this challenge represents — the opportunity to re-think how contemporary lens-based works are enjoyed and how audiences are engaging with this practice, with artists, with festivals, in a new way.
So, what is our plan?
This year, the festival will be brought to you through two separate channels, navigating our virtual and physical worlds: online with stimulating participative events, and offline, both in print, capitalising on the forthcoming OVER journal, and at The Library Project.
Online activities feature a collaboration with Fotomuseum Winterthur and The Photographers' Gallery London to deliver a special Screen Walk, and with Fotomuseum Winterthur for an exclusive presentation of their programme of SITUATIONS – a series of online propositions – SITUATION #202.
The programme will be complemented with the Tokyo International Photography Competition 2020 that always offers a wide range of practices from around the world. It will be displayed at The Library Project, Dublin, 1-26 July.
ON/
Delivered straight to your digital device
6pm Wed 8 July Launch: PhotoIreland Festival 2020
6:30pm Wed 8 July Anna Ehrenstein — On Decolonising the Institution
6 pm Sat 11 July Launch: SITUATION #202 Position 1
6pm Wed 15 July Screen Walk – Artist to be announced
6pm Sat 18 July Launch: OVER Journal
8pm Sat 18 July Screening: Theo Ellison
6pm Sun 19 July Launch: SITUATION #202 Position 2
/OFF
OVER Journal and The Library Project
OVER Journal* proposes its readers a more wholesome, honest, and critical observation and enjoyment of lens-based, contemporary practices, with visual culture and critical thinking at its core. Contributing to this dialogue, we present some of PhotoIreland Festival elements within the pages of OVER, including a feature with this year's open call artists Francesca Catastini, Hiro Tanaka, and Theo Ellison. In addition, contributors to the first issue of the journal investigate the role of criticism, museology, and more, provoking conversations around topics regarding contemporary practices and how these are influenced by our current environments and society. Contributors include Benedetta Casagrande, Jörg Colberg, Natasha Christia, Duncan Wooldridge, Alison Nordstrom, Aidan Kelly Murphy, Eva Kreuger, Yvette Monahan, Anna Ehrenstein, amongst others.
The issue is already available to pre-order online, and will be available from The Library Project from the day of launch.
The Tokyo International Photography Competition returns for its seventh edition, with the winners travelling showcase making a stop at The Library Project, 1-26 July. The TIPC was created to provide an opportunity for photographers to present their artistic visions beyond their country's borders. Each year, a jury composed of international photography professionals select eight photographers whose work is exhibited as part of an international traveling exhibition. This year, the work will be exhibited in Taiwan, Japan, USA, and Ireland.
Visitors will discover the works of the following TIPC 2020 finalists:
Hashem Shakeri, An Elegy for the Death of Hamun —Grand Prix Winner
Gregg Segal, 7 Days of Garbage
Turjoy Chowdhury, Breathing on the Brink
Acacia Johnson, Sea Ice Stories
Ciril Jazbec, The Ice Stupas
Charlotta María Hauksdóttir, Imprints
Ryota Kajita, Ice Formation
Robin Michals, Our Neighborhood
PhotoIreland Festival is kindly supported by the Arts Council of Ireland.
More details will be shared soon, so subscribe and stay informed.
Featured image by Hiro Tanaka, 'Around 42nd and 7th'.
________________
*OVER Journal is made possible thanks to the kind support received from these 75 individuals:
Aidan Gageler, Ailbe Collins, Aisling Keavey, Alan Phelan, Andrés Pardo Rodriguez, Andreas Oetker-Kast, Anne Mullee, Aoife Shanahan, Arman Duzel, Becky Warnock, Ben Hutchinson, Bianca Fatu, Caitriona Dunnett, Clare Lymer, Clare Lyons, Clodagh Moreland, Conner Dorbin, Conor Nolan, Dara McGrath, David Kronn, David Thomas Smith, Dianna Wojciechowska, Donall Curtin, Duncan Wooldridge, Eamonn Doyle, Edward Dunne, Elise Fisher, Ellie Berry, Frank Brennan, Garrett Hayes, George Voronov, Harry Rose, Jacqui Kiely, James Cockroft, Jane Cummins, Jennifer Ricketts, John Collins, John O'Toole, Kate Nolan, Keith Shuaib, Lara Ciarabellini, Laurel Bradley, Laurence Gorman, Letizia Lopreiato, Malcolm McGettigan, Mark Kavanagh, Mark Tracy, Michael Lee, Miriam O'Connor, Mo White, Moritz Neumüller, Niamh Smith, Olga McGeough, Mandy O'Neill, Orla Fitzpatrick, Paula Nolan, Raphael Schumacher, Rodrigo Orrantia, Róisín White, Ruby Wallis, Sarah Shaw, Seán Laoide-Kemp, Sebastian Farron-Mahon, Shane Lynam, Shannon Guerrico, Sharon Murphy, Sheaneen Healy Byrne, Simon Worthington, Ste Murray, Therese Barry, Thomas Bregulla, Thomas Licek, Tommie Lehane, Yvette Monahan, and Zoe Hamill.