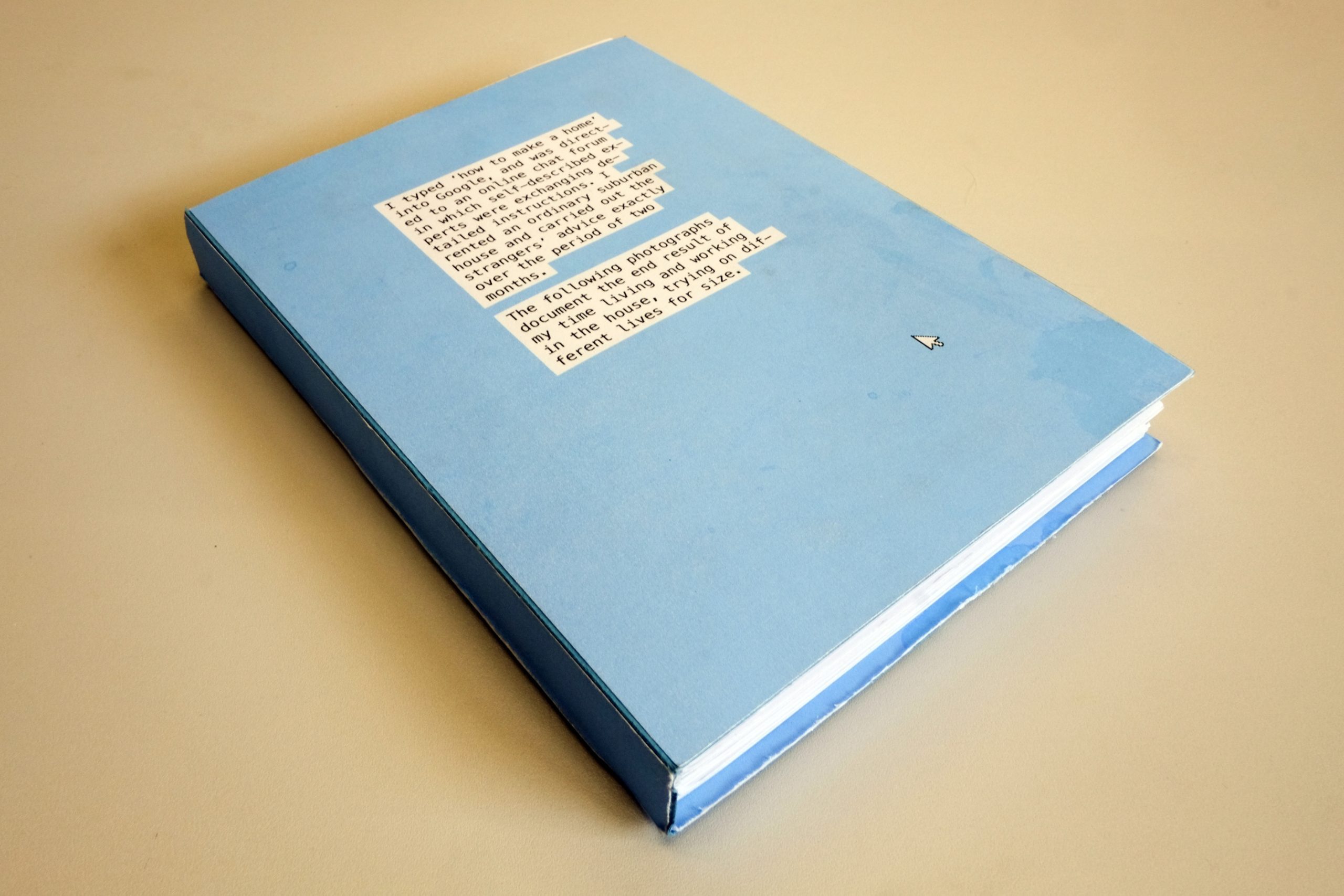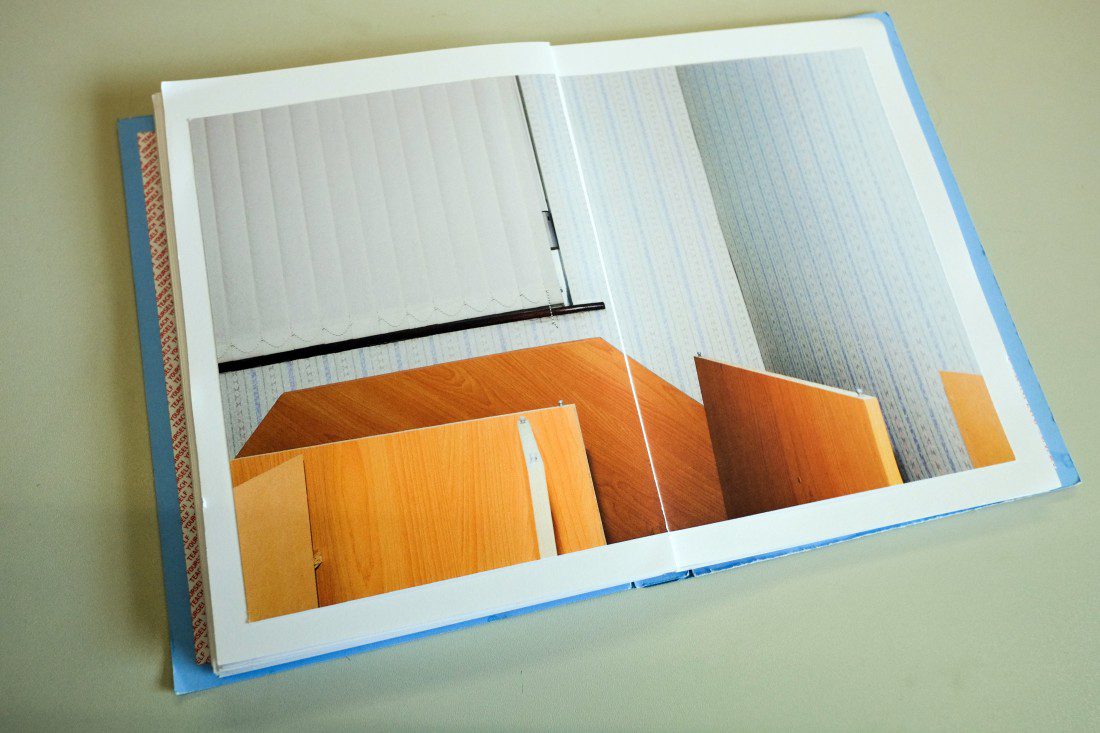 The first prize at the Fotobook Festival Kassel 2015 Dummy Award went to Belfast artist Jan McCullough. The book presents the documentation of a performative process of enquiry, the idea coming from a personal interest on instruction manuals and lists, on those sets of structures that describe and represent the world around us.
[blockquote width='95']
Traditionally, instruction manuals have been the perfect source for practical solutions. Experts in specific subjects provide written authority on how to repair faults and carry out tasks from scratch.
I typed 'how to make a home' into Google, and was directed to an online chat forum in which self-described experts were exchanging detailed instructions. I rented an ordinary suburban house and carried out the strangers' advice exactly over the period of two months. In complying with the instructions for making the perfect home, I contemplated the construction of an identity from scratch. The following photographs document the end result of my time living and working in the house, trying on different lives for size.


[/blockquote]
Deadpan humorous images deliver a narrative that lets the reader conclude that the process of obtaining advice may have its logical limits, if one's identity is to be preserved . Erik Kessels wrote about her book the following: "The dummy book Home Instruction Manual entered in the competition by Jan McCullough is a real discovery in 2015. Jan is a photographer from Belfast with a weak spot for manuals, books that tell you how to do things. For this project she searched the internet for tips on how to build your perfect home. After collecting all the tips, Jan rented a house and followed all the instructions given to her. She photographed the end result; a home with a forced personality. Something you can't say about Jan McCullough, a natural talent to watch out for."
The second prize was Kumiko Motoki's White Fang, and the third prize went to Oliver Blobel's Amateure.