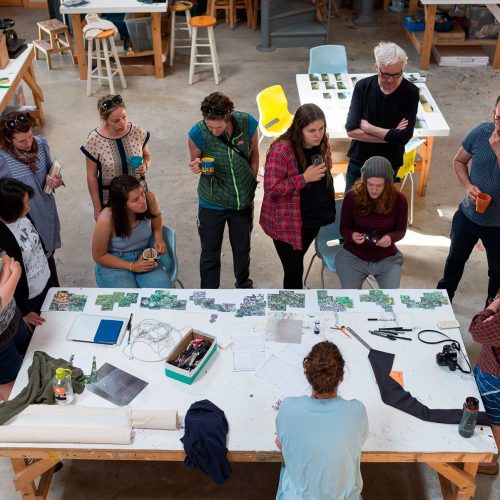 Launch 6pm Friday 4th May
Running 5-27 May
At Rathfarnham Castle, Rathfarnham, Dublin 14

How to Flatten a Mountain is a residency focused on emerging and mid career visual artists whose practice in whole or part, makes use of digital or analogue photographic processes. In 2018, the residency runs for the third time, making possibly that 13 participant artists work individually and in collaboration for 12 days, presenting the results once again at the unique location of Rathfarnham Castle.
Created by PhotoIreland Foundation & Cow House Studios, this unique residency was coordinated by Ángel luis González (PF) and Frank Abruzzese (CHS), and three artists facilitators that lead a series of day long projects, discussions and critiques: Laia Abril, Robert Ellis, and Cathy Fitzgerald.
The participating artists for 2018 are: Rose Bennett, Donna Cooper Hurt, Ana Gómez de León, Shaney Marie Herrmann, Katinka Igelberg, Daniel Orlando Lara Garcia, Nancy Libson, Sarah Pannell, Leah Raintree, Molly Ruoho, and Sofia Seguro.
The exhibition is kindly supported by OPW The Office of Public Works and the staff at Rathfarnham Castle.