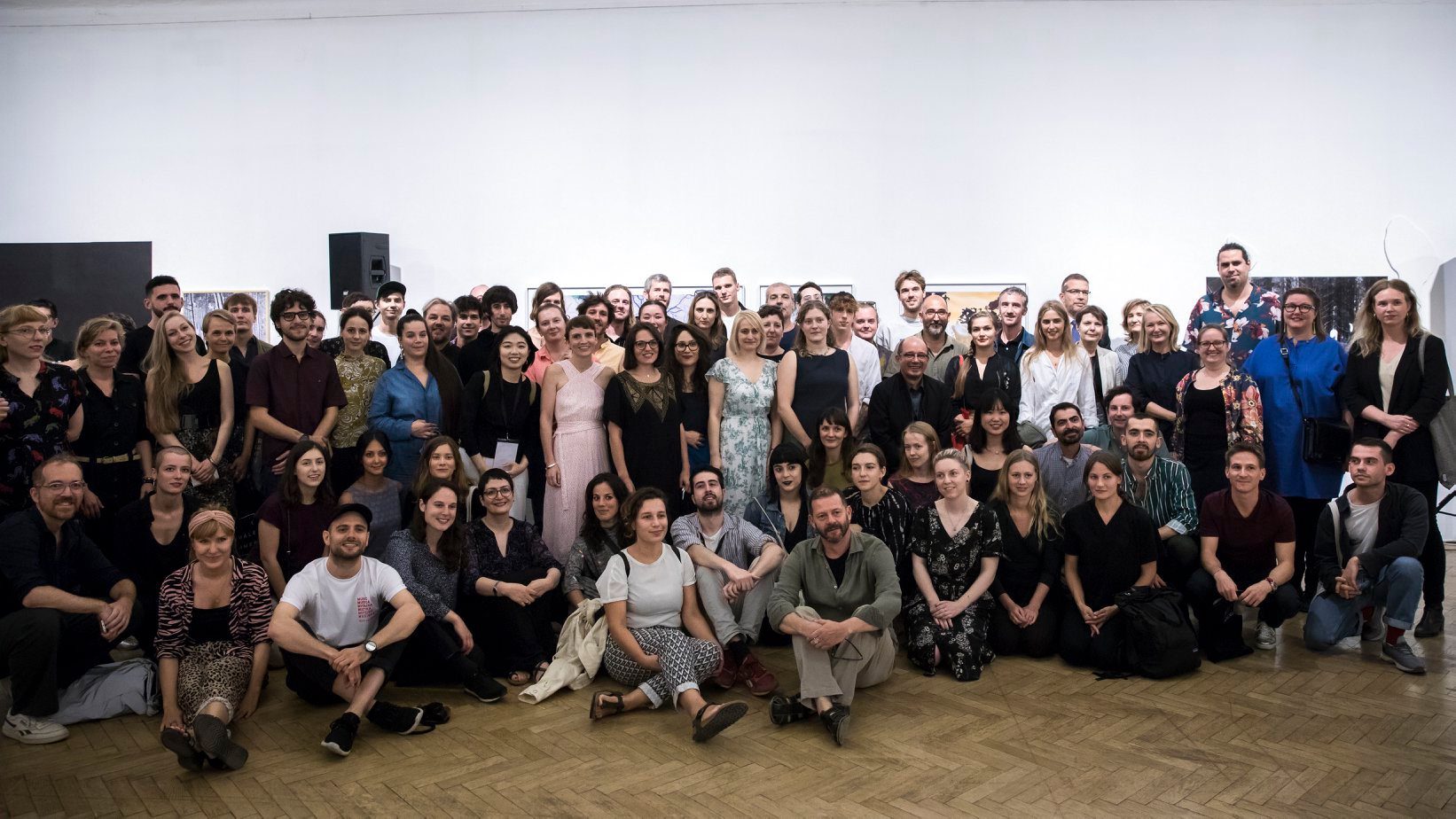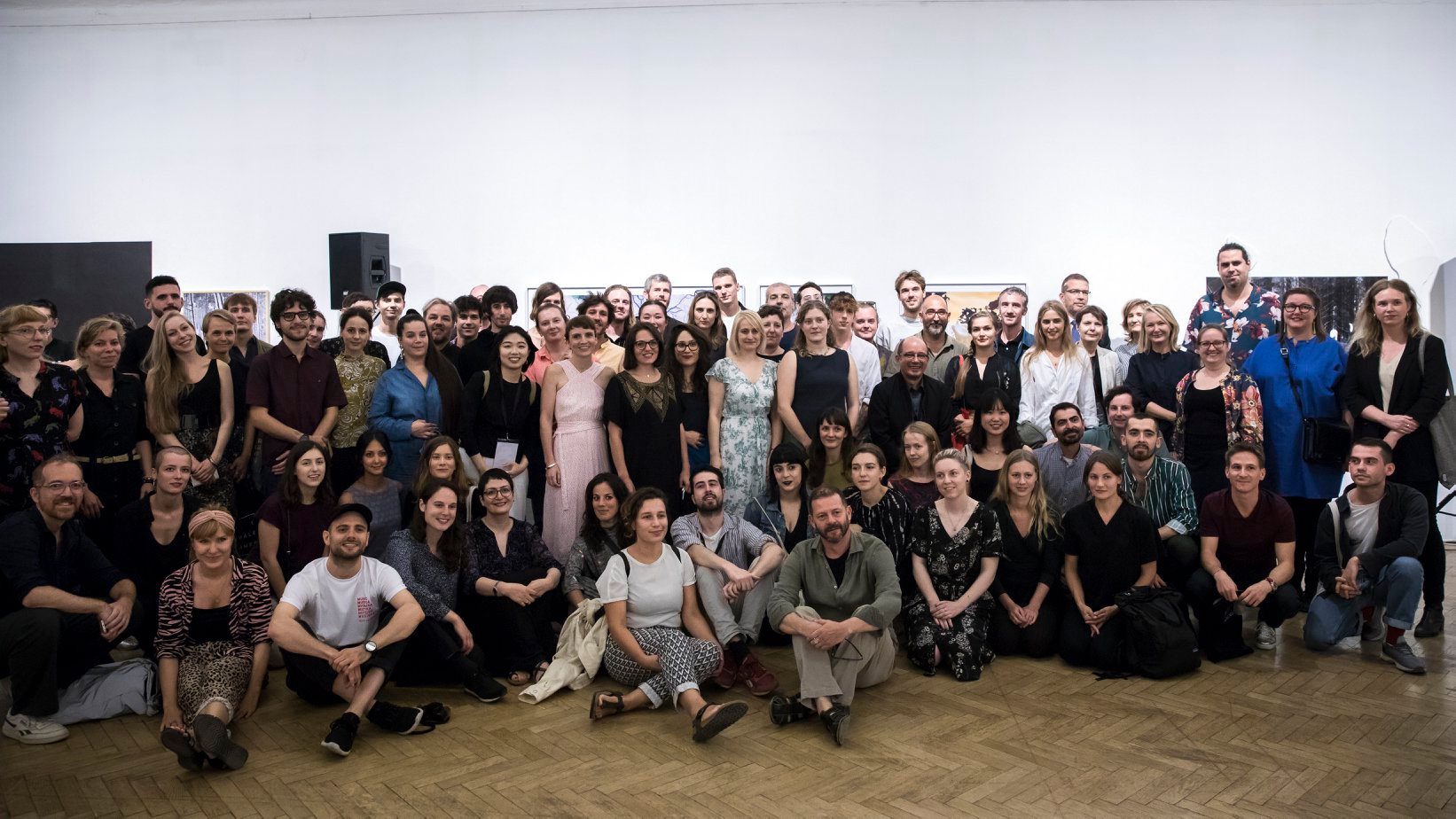 Exhibition Launch 6pm 11 Sep
Exhibition Running 14 Sep-6 Oct
Each year, the Parallel Intersection event acts as a bridge between two cycles of the four-year PARALLEL European Photo Based Platform project. The aim of the platform is to provide opportunities and facilitate for emerging artists and curators, to step onto the international scene of photography, through the cooperation of 18 European photographic organisations. This September, Parallel Intersection Budapest will close the second cycle of the programme and open the third, taking place in the Robert Capa Contemporary Photography Center. As the Irish members of the Platform, we are looking forward to attending a series of meetings, planning for the year ahead, meeting the new cycle's international artists and curators, and re-visiting the works created by the previous cycle's artists. During the Intersection, the new cycle artists will also be paired with their tutors, curators, and venues for the following year, in Tutoring Sessions.
A public, large group exhibition will be held at the Robert Capa Contemporary Photography Center, divided into two sections: Showcase and Zeitgeist. The jury selected Irish Sweden-based artist Cian Burke to be part of the 3rd Cycle.
This means that, every year, there has been
at least one Irish artist participating in
and benefiting from the platform.
Cian Burke's work was presented last July as part of the latest edition of New Irish Works, exhibited during PhotoIreland Festival 2019, at the Museum of Contemporary Phototgraphy of Ireland. His work will be presented at the Showcase. Artist Róisín White, from the previous 2nd Cycle, will feature her project Cross the Child's Palm with Silver at Zeitgeist. This work was created during her participation in the platform process, and was exhibited at the Parallel Platform show in Dublin –  she was indeed also part of the New Irish Works 2019.
Showcase
The artists selected in 2019 for the coming Parallel Platform 3rd Cycle will showcase their latest projects in the Project Room of the Capa Center.
Exhibiting artists: Anka Gregorczyk (PL), Anna Siggelkow (DE), Carola Lampe (DE), Caroline Kolkman (NL), Cecilie Nicoline Rasmussen (DK), Cian Burke (IE), David Barreiro (ES), Diego Ballestrasse (AR), Domonkos Varga (HU), Elsa Gregersdotter (SE), George Selley (UK), Georgs Avetisjans (LV), Gustavo Balbela (BR), Indrė Urbonaitė (LT), Joachim Bøgedal (DK/SE), Johanna Karjalainen (FI), Jordi Barreras (ES), Joshua Tarplin (US), Jošt Dolinšek (SI), Margherita Muriti (IT), Negar Yaghmaian (IR), Sara Perovic (HR), Sara Wu (TW), Shelli Weiler (US), Simone Sapienza (IT), Søren Lilholt (DK), Theo Ellison (UK), Vitaliy Galanzha (UA), Yushi Li (CN), Yuxin Jiang (CN)
Zeitgeist
Curated by Judit Gellér and Emese Mucsi and exhibiting the artists' works created during the second cycle, Zeitgeist is thematically organised in four sections: Post-truth, Anthropocene, Mystique, and Identity.
Exhibiting artists: Agata Wieczorek (PL), Ana Zibelnik (SI), André Viking (DK), Christel Thomsen (DK/UK), Cihad Caner (TR/NL), Dániel Szalai (HU), Diogo Bento (PT), Dries Lips (BE), Ela Polkowska (PL), Fábio Cunha (PT), Federico Ciamei (IT), Garrett Grove (US), Hannamari Shakya (FI), Inês Marinho (PT), Jake Mein (NZ), Jessica Wolfelsperger (CH/DE), José Alves (PT), Laura Konttinen (FI), Louisa Boeszoermeny (DE), Marie Lukasiewicz (FR), Martin Eberlen (UK), Mateusz Kowalik (PL), Matthew Thompson (IE), Nils Stelte (DE), Rocco Venezia (IT/GR), Róisín White (IE), Sinead Kennedy (AU)
Parallel Platform is one of two Photographic Platforms PhotoIreland Foundation is member of, being the only Irish representative in both cases. Parallel Platform is designed and led by Procur.arte and co-funded by the Creative Europe Programme of the European Union.