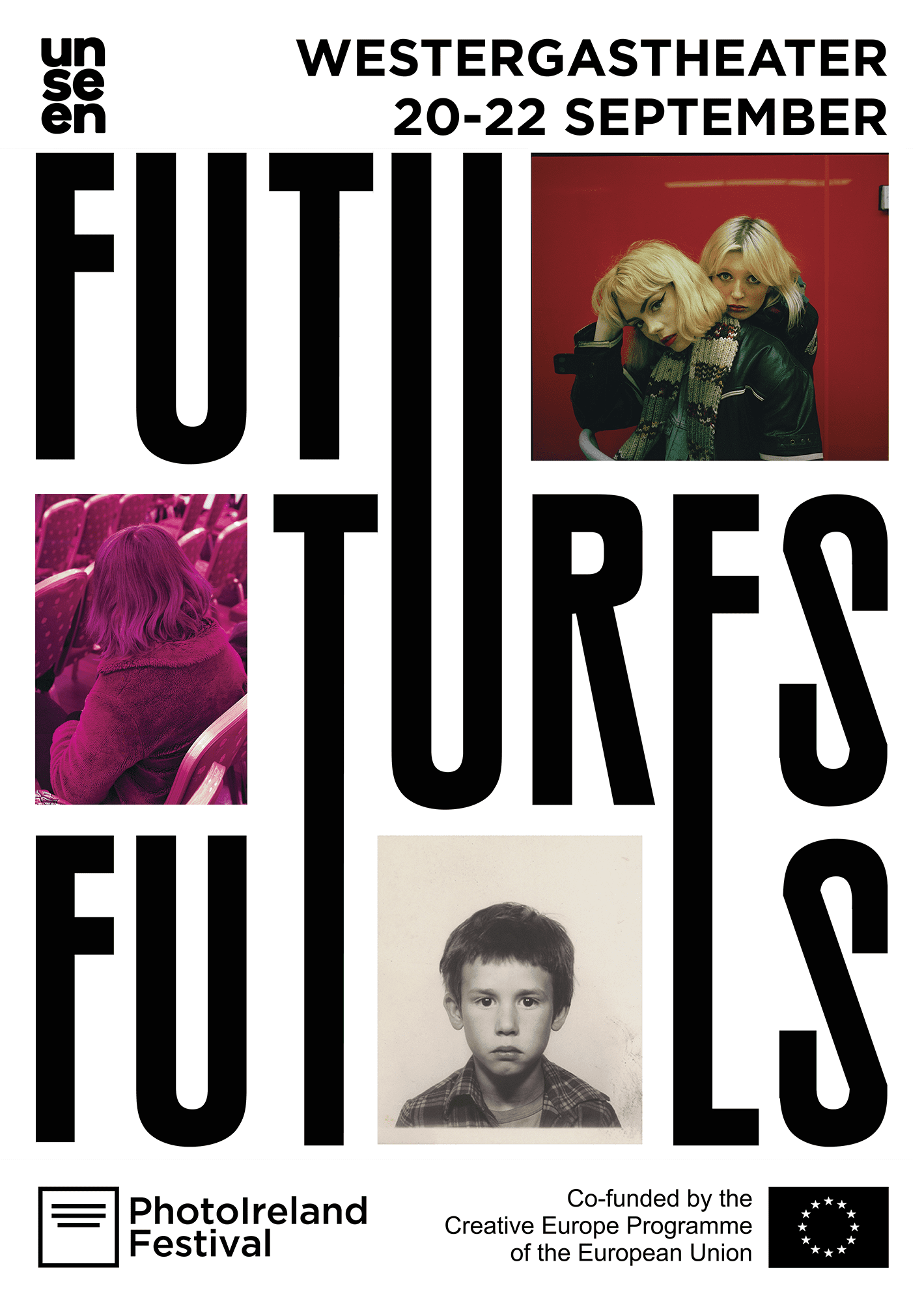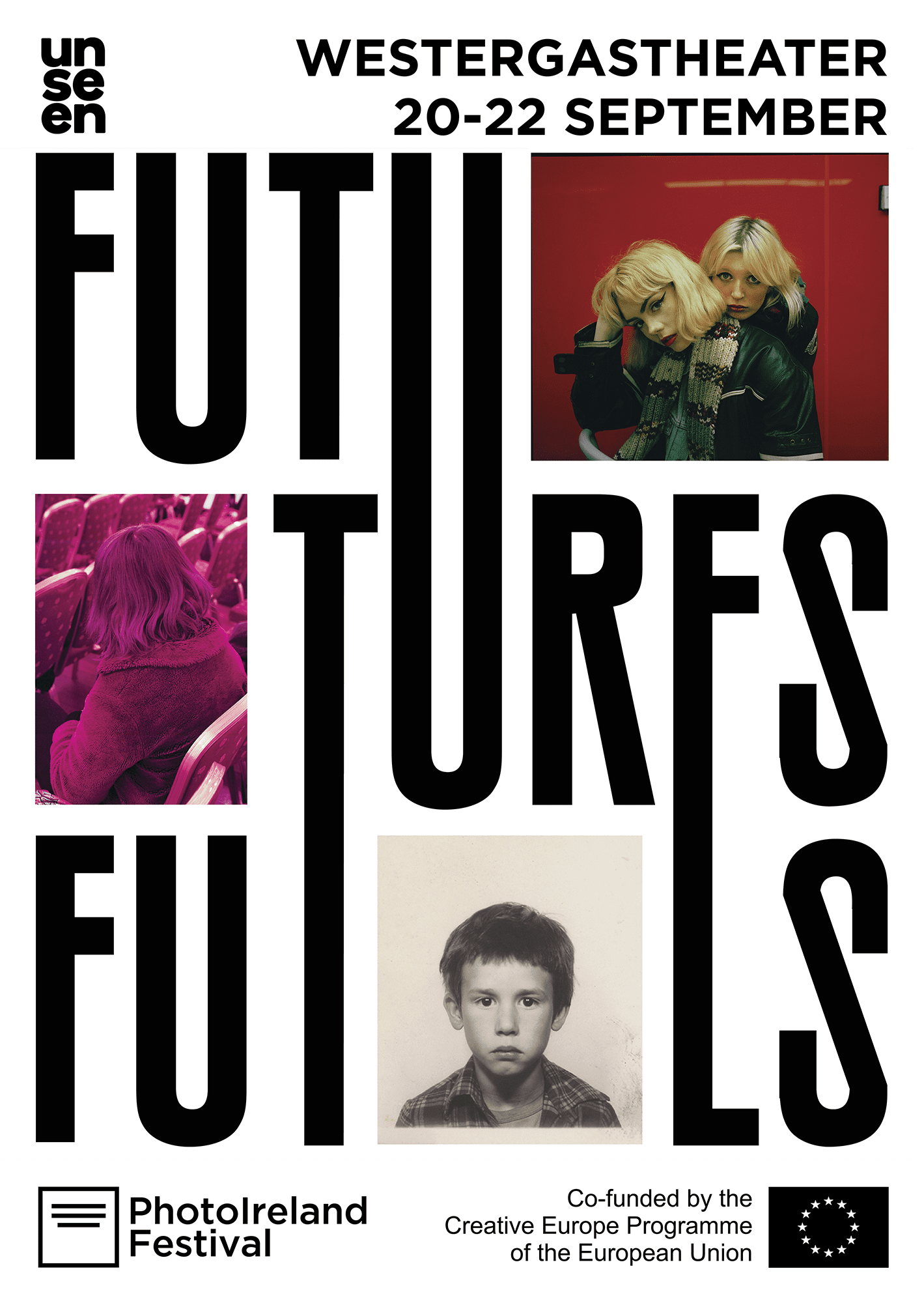 Launch 5:30pm Thu 19 September
Running 20-22 September
At Westergastheater
We're back at Unseen Amsterdam! As the Irish member of the Creative Europe co-funded FUTURES platform, we have put forward five Irish and Ireland-based artists again this year: Dorje de Burgh, Megan Doherty, Aisling McCoy, Yvette Monahan, and George Voronov. The artists will join the rest of the 2019 Futures in a showcase, a new magazine publication, events such as Futures Conversations, as well as panel talks, and further networking events and opportunities at this important annual event for contemporary photography. Their names have joined an extensive repository that already includes previous year's artists: Barry  W Hughes, Jamin Keogh, Miriam O' Connor, Ciarán Óg Arnold, and Róisín White. Check out all the artists put forward by the platform from 2018 and 2019 at futures-photography.com
We're really looking forward to the programme this year, with its first year under the new Artistic Guidance of Marina Paulenka. You can find us at the FUTURES HQ at Westergastheater all weekend, so put it on your agenda!
Futures Photography Platform is co-funded by the Creative Europe Programme of the European Union, and PhotoIreland Festival is the Irish partner of the platform.
Currently, the platform has 10 founding members. The members are British Journal of Photography (UK), CAMERA (IT), Hyères Festival (FR), FOMU (BE), Fotofestiwal Lodz (PL), PHotoESPAÑA (ES), PhotoIreland (IR), Photo Romania Festival (RO), Robert Capa Contemporary Photography Centre (HU), and Triennial of Photography Hamburg (DE). The platform will recruit new members every year from countries around the world. The latest members to have joined this year are: The Calvert Journal and Unseen Foundation.