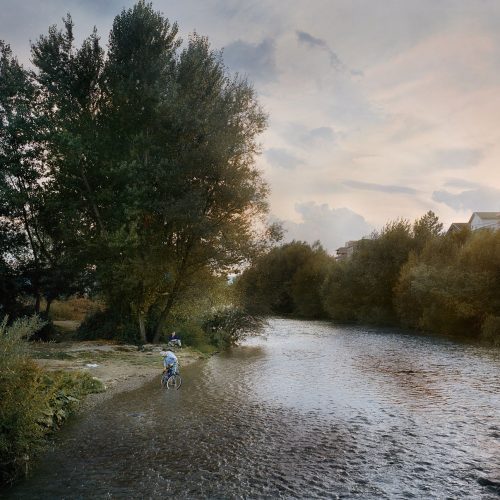 The artists selected for the exhibition The Recount of Conflict at Pallas Projects are Anna Ehrenstein, Demetris Koilalous, Jasper Bastian, Marcus Haydock, Mark McGuinness, Martin von den Driesch, and Sascha Richter.
These projects offer a rich and contemporary look at diverse aspects of conflict. Some of them engage with key issues such as identity, gender, nationalism, and migration. Others present us with observations of how ideologies, distant from the lives and concerns of ordinary people, have affected dramatically their everyday life. Meanwhile, others underline the power of media in the recount of conflict, the broadcast of History, and also ours as its readers and critics.
The exhibition will run at Pallas Projects from 4-14 May.
Image by Jasper Bastian, from Across the River, 2013.