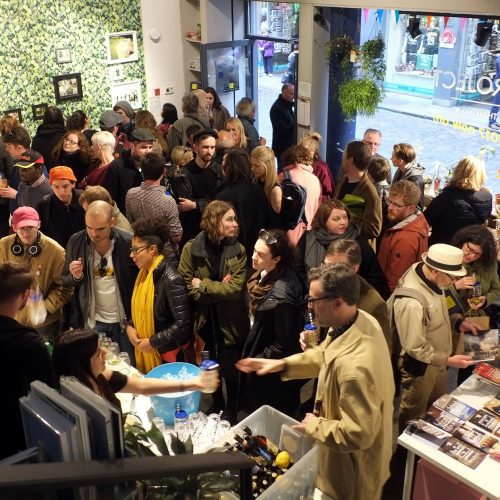 Would you like to be part of this great event, and learn in the process?
Every year, PhotoIreland Festival is made possible thanks to a great team of volunteers. People like you come forward to lend a hand during the festival period. They are committed and fun, and together, we always have a great time! Interested? Check the programme for 2018 as it is announced for a preview of what you will be working with us on.
We're looking for volunteers to:
Aid the set up and take down of exhibitions. Nothing too laborious!
Help out with hospitality on opening nights and events, such as talks, workshops and other events.
Support with promotion, and also invigilation throughout the festival month.
Through the time you spend a volunteer, you will build a knowledge of the workings of a gallery, exhibition making, and event management. You will develop your skills and contribute towards your working experience. This opportunity would be suitable for anyone looking to hone their knowledge and skills in the arts, with a focus on photography and festivals.
We require volunteers from end of April until the end of May, depending on what kind of help you are happy to offer! We are not looking necessarily for full-time help, but we are looking for responsible and dedicated people. If you are interested in a particular aspect of the festival, let us know! While we will do our best to accommodate each person's particular interest, the role is an all-encompassing one and we need help in all areas of festival-organisation and running.
For further details and to express your interest, contact julia.gelezova@photoireland.org with an outline of your interests, previous experience, and your availability.