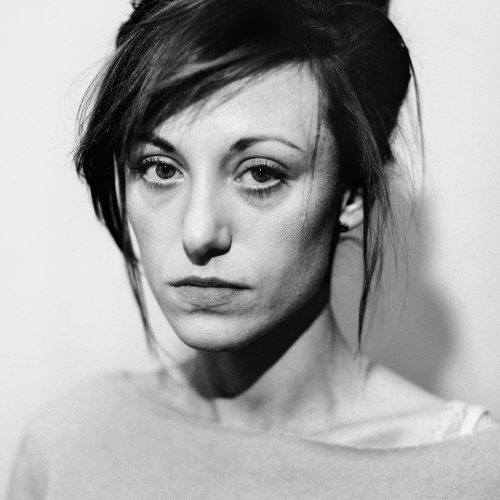 Festival Launch 6pm Thu 3rd May
Running 4-31May
At The Copper House Gallery, St. Kevin's Cottages, Dublin 8
We are launching the 2018 edition of PhotoIreland Festival with Laia Abril's project On Abortion and Sarah Cullen's You Shall Have Exactly What You Want, at The Copper House Gallery.
Under "natural" circumstances, the average woman would get pregnant about 15 times in her life, resulting in ten births. Seven of those babies would survive childhood. For centuries, people have searched for ways to delay or terminate pregnancy. Today, safe and efficient means of abortion finally exist, yet women around the world continue to use ancient, illegal or risky home methods: Every year, 47,000 women around the world die due to botched abortions.
Across countries and religions, millions of women are blocked from abortion technologies by law and social coercion, and are forced to carry pregnancies to term against their will. Some are minors and rape victims. For many, the pregnancy is not viable or poses a health risk. But all can be criminalized for trying to abort.
Laia Abril's new long-term project A History of Misogyny is a visual research undertaken through historical and contemporary comparisons. In her first chapter, On Abortion, Abril documents and conceptualises the dangers and damages caused by women's lack of legal, safe and free access to abortion. Continuing with her painstaking research methodology, Abril draws on the past to highlight the long, continuous erosion of women's reproductive rights to present-day. Her collection of visual, audio and textual evidence weaves a net of questions about ethics and morality, and reveals a staggering series of social triggers, stigmas, and taboos around abortion that have been invisible until now.
In the lead up to the launch at 3-5pm 3rd May, The Politics of the Long Haul: Photography, Pro-Choice Artistic Practices and the Archive will be held in the Harry Clark Lecture Theatre of the National College of Art & Design.
The extended struggles over reproductive rights in Ireland represent what Lauren Berlant has termed a "politics of the long haul." The upcoming referendum to repeal the Eighth Amendment, as well as the anniversary of women's suffrage, provides us with a threshold moment in which to discuss the visual politics of the Pro-Choice movement, focussed on the work of three photographers: Laia Abril, Emma Campbell and Sarah Cullen. Organised by Photography/Archives/Ireland.
Book your place at Eventbrite →
The exhibition has been kindly sponsored and printed by The Copper House Gallery, and Laia Abril's presence has been supported by the Instituto Cervantes in Dublin.
About the Artist

Laia Abril (Barcelona, 1986) is a photographer, visual artist and bookmaker who studied Journalism in Barcelona, and photography in New York; she enrolled FABRICA's artist residency where she worked at COLORS Magazine as a creative editor and staff photographer for 5 years. Her projects have been shown internationally including the United States, Canada, UK, China, Poland, Germany, Holland, Switzerland, France, Italy or Spain. Her work is held in private and public collections as Musée de l'Elysée and Winterthur Museum in Switzerland, Madame Figaro-Arles and FRAC in France or MNAC in Barcelona. Her work has been recognized with several nominations as Foam's Paul Huf Award, Visionary Award, Magnum Foundation and Catchlight. Recently she has been awarded with Fotopres Grant, Premio Revelación PhotoEspaña and the Prix Madame Figaro for her exhibition at Les Rencontres d'Arles 2016, A History of Misogyny, chapter One: On Abortion. After working for 5 years on her long-term project On Eating Disorders, Abril has started her new project A History of Misogyny, which first chapter On Abortion was published by Dewi Lewis in Paris Photo.