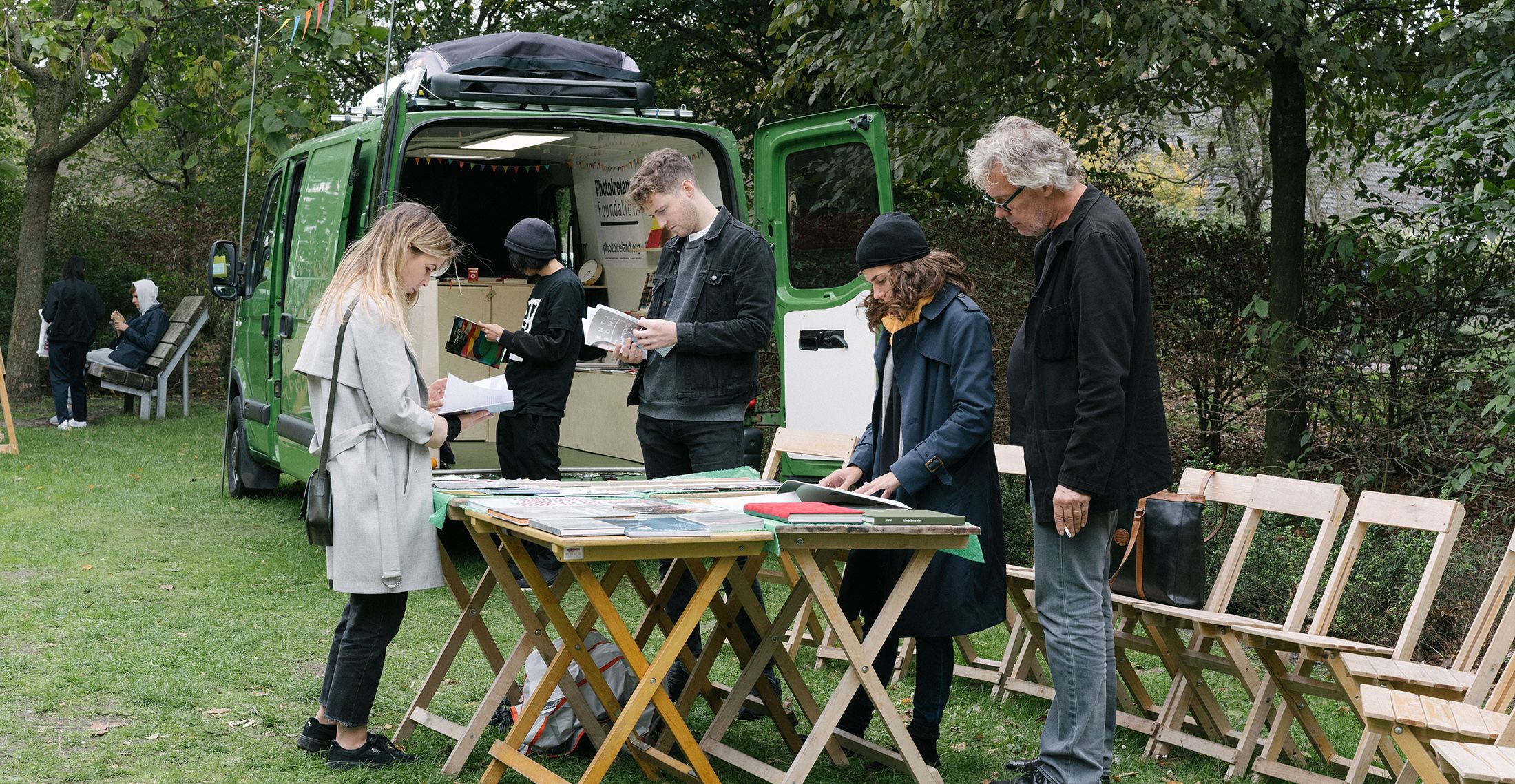 The month of September, as is the case with January, brings every year a much needed break for our staff. It is when The Library Project becomes host to an exhibition by Black Church Print Studios members, and when we focus on developmental work – and some holidays. However, this September has been a very busy period for PhotoIreland Foundation, and we want to share with you everything achieved in this productive period with the kind support of Culture Ireland, and some news along the way.
Thanks to the two EU platforms PhotoIreland Foundation is member of, Parallel and Futures, we have the opportunity to bring Irish artists to significant events in the international Photography calendar, participate in the corresponding programmes, and co-develop future events. The membership also opens a fresh new way to network with European like-minded organisations, placing our work beyond the parish, and exchanging the works of artists and curators. All this, to ensure an appropriate representation of the discipline in Ireland. We took the opportunity at hand and we maximised it, and to keep even busier, we even went on and built a mobile unit of The Library Project. From now on, we will be able to bring publications from the PhotoIreland Foundation Collection to locations in Ireland and abroad.
The 11th September 2018 saw the opening of Parallel Intersection Zagreb at the Technical Museum Nikola Tesla, during Organ Vida International Photography Festival. Representing Ireland in this showcase were Mark McGuinness and Róisín White. It was great to enjoy the presence of the Irish Ambassador in Croatia, Olive Hempenstall, who also attended the event and enjoyed a conversation with the artists.
Put forward by PhotoIreland last year, Mark McGuinness exhibited his work Byzantium, created during the first cycle of the platform. The project comprises of images and sounds gathered from a number of journeys undertaken in an attempt to reveal a path to travel down, an ongoing search to find a vocation and our collective human need to find authentic meaning. On the other hand, Róisín White was selected by a jury from an International open call to participate in the second cycle. She exhibited her latest project Lay Her Down Upon Her Back, examining the legacy of the 1880s treatment known as The Rest Cure.
Parallel Curator for Dublin Announced
The emerging curators, selected through an International open call for participation in the platform, work with the member organisations and artists in producing an exhibition for the year ahead in certain member countries. PhotoIreland Foundation is one of the exhibiting members for 2019, and will be working with a curator through a series of meetings and mentorships.
As the emerging curator will be working closely with the organisation in producing this, the right match for both is important. We are therefore really happy to announce that Seda Yildiz will be the curator for the Parallel exhibition that will take place in Dublin in July 2019! We really connected with Seda's curatorial interests and choices, and felt they were aligned with those of PhotoIreland Foundation.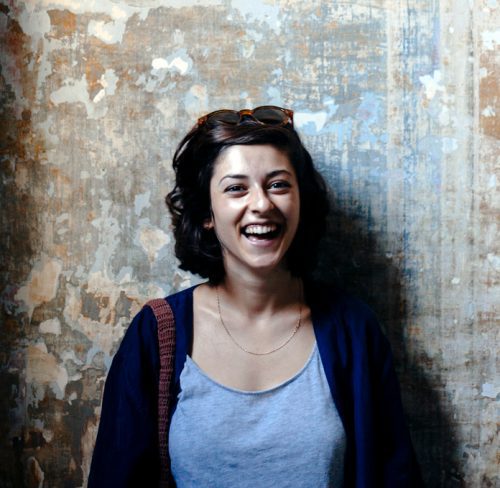 Seda Yildiz, born 1989 in Istanbul, is a visual artist and freelance writer. Currently, she is a master's student in the professors Broomberg & Chanarin photography class at HFBK, University of Fine Arts, Hamburg. Her work, ranging from video, artist book, photography to installation mainly deals with historical, social and political narratives. She is interested in open questions, in the poetics of politics and frequently resorts to humour and abstraction as a tool in her artistic practice. She has exhibited her work in Turkey, Switzerland, Sweden, Austria and has taken part in various publishing, curatorial and editorial projects. In 2017, Seda curated the New Photography II, Medium in New Ways exhibition at Alan Istanbul, gathering twelve international, emerging and established artists from Turkey, Germany, Netherlands, Poland, Spain and UK. Her writings have been published in Brownbook Magazine and Kajet– a journal of Eastern European encounters.
From now on, Seda will be working alongside Ángel Luis González, and tutored by Karen McQuaid (Senior Curator, The Photographers' Gallery, London). We are really looking forward to our next meeting in December,  and of course to sharing the final outcome with our audiences during PhotoIreland Festival 2019!
Organ Vida Book Market
We are grateful to Organ Vida for hosting The Library Project as a book market addition to their programme. We took the opportunity to introduce the audience to a selection of Irish publications, as well as critical theory and design publications from our shop in Dublin.
Futures Talent Pool and Futures Narratives
The ten founding members of Futures selected over sixty promising artists to be part of the platform. Their works were highlighted in various programme elements during the four days of Unseen Amsterdam. Accessible at all hours during this year's event, the Futures Talent Pool was a place to reflect upon Europe's contemporary visual landscape. The five artists showcasing their work, put forward by PhotoIreland Foundation were Barry  W Hughes, Jamin Keogh, Miriam O' Connor, Ciarán Óg Arnold, and Róisín White.
In Futures Narratives, Unseen highlighted ten talents from the Futures Talent Pool programme, to celebrate the diversity of photographic approaches and stories that offer an impression of the wider Futures platform. Visitors were invited to explore this European showcase and to learn more about the projects on display and the talents behind them. The featured talents were Ciarán Óg Arnold (IE), Leticia Bae (BE), Sebastián Bejarano (SP), Jeroen Bocken (BE), Valeria Cherchi (IT), Umberto Coa (IT), Sanna Lehto (FI), Łukasz Rusznica (PL), Kateryna Snizhko (UA) and Yana Wernicke (DE).
The Living Room section of the programme presented a variety of International speakers and invited the audience to listen to an engaging series of panel discussions, presentations and talks with artists, photography specialists and industry creatives. Co-curated this year by Futures and Aperture, the Living Room's aim is to ignite fresh conversations on the most pressing themes in contemporary image-making.
Ángel Luis González (Founder and Director, PhotoIreland Foundation) was in conversation with Futures artists Raúl Moreno (ES), Lena Dobrowolska (PL) & Teo Ormond (UK) and Yana Wernicke (DE) on the topic of Change. They retold the journeys they have undertaken to shed light on marginalised communities and raise awareness on a variety of cultural issues.
The Coaching Sessions
In small groups of six people, artists were coached by Futures member institutions' curators. The coaching sessions were designed by each curator according to her/his focus. During PhotoIreland's coaching session, artists were invited to reflect critically on key aspects of their practice. In a group dynamic, participants examined specific aspects commonly considered secondary in the teaching of artistic practices, focused on methodologies and theory. The aim was to to identify fundamental strategies for a sustainable practice and a wholesome life that will contribute to a continuous self-development.
For Unseen Amsterdam, we debuted our new mobile library unit! Allowing us to bring a much larger selection to events than usual, and host events in a unique, fun and relaxed environment. For Unseen, we focused especially on the Irish Photobook – inviting visitors to read through our most rare and unusual publications. We hosted In the beginning was the Dummy, a talk hosted by Irish curator Padraig Spillane who was in conversation with Irish artists Miriam O' Connor, Shane Lynam, Ciarán Óg Arnold, and Aisling McCoy.
PhotoIreland Foundation offered two ongoing collections of publications featuring works by contemporary photographers, TLP Editions and New Irish Works. Relevant yet inexpensive, these present a great opportunity for readers to discover new artists based in Ireland. On sale at Unseen Book Market, collectors were also able to find hard to get photobooks, including signed copies of Eamonn Doyle's trilogy, and join launch events like Shane Lynam's Fifty High Seasons book signing.
Ben Krewinkel (founder, Africa in the Photobook), Daniel Boetker-Smith (founder, Asia-Pacific Photobook Archive) and Ángel Luis González (founder/CEO, PhotoIreland Foundation and The Library Project) each presented four photobooks, two historical and two contemporary examples from regions of their focus. The audience had the chance to engage with the physical copies of the books, while speakers also introduced the goals of their projects and ways they research, collect, distribute and showcase publications.
Presented from PhotoIreland Foundation Collection: Dubliners by Tony O'Shea, Captured Light Exhibition Catalogue, Chrysalis by Catarina Leone, and End. by Eamonn Doyle.
Futures and Parallel are two Photographic Platforms PhotoIreland Foundation is member of, co-funded by the Creative Europe Programme of the European Union. Our participation at Unseen Amsterdam and Organ Vida was kindly supported by Culture Ireland.
After Amsterdam, we made a stop in one of our favourite organisations, the Museum of Photography of Antwerp FOMU. It was great to find in their bookshop a beautiful display of New Irish Works and the TLP Editions, and to meet up with our colleague curator Ingrid Leonard, to discuss about future projects.
While driving through France on our way back, we did not want to miss the chance to pass by our much loved home from home, The Irish Cultural Centre in Paris, and donate to their Mediatheque a selection of Irish photobooks. In this great public resource centre on contemporary Ireland, visitors and researchers alike can now find a complete set of publications from New Irish Works 2013 and 2016, plus an up to date collection of our TLP Editions, amongst other recently published Irish photobooks. We are very grateful to the ever wonderful Directrice, Nora Hickey M'Sichili for hosting us!
The latest New Irish Works and a selection of other Irish publications at FOMU, Antwerp
The latest collection of TLP Editions at FOMU, Antwerp
The Library Project makes a stop at the Irish Cultural Centre in Paris
Last but not least, let's just say that it was great to be back to Dublin to finally rest from this 'holiday'!
These and many other projects are being developed by PhotoIreland Foundation, more often than not without public or private financial support, to ensure that Irish Photography receives the necessary attention it deserves internationally, and to promote in Ireland a critical understanding of the discipline. If you value what we do, you can now become a patron from as little as €1.50 a month, and better yet, get rewarded for it!