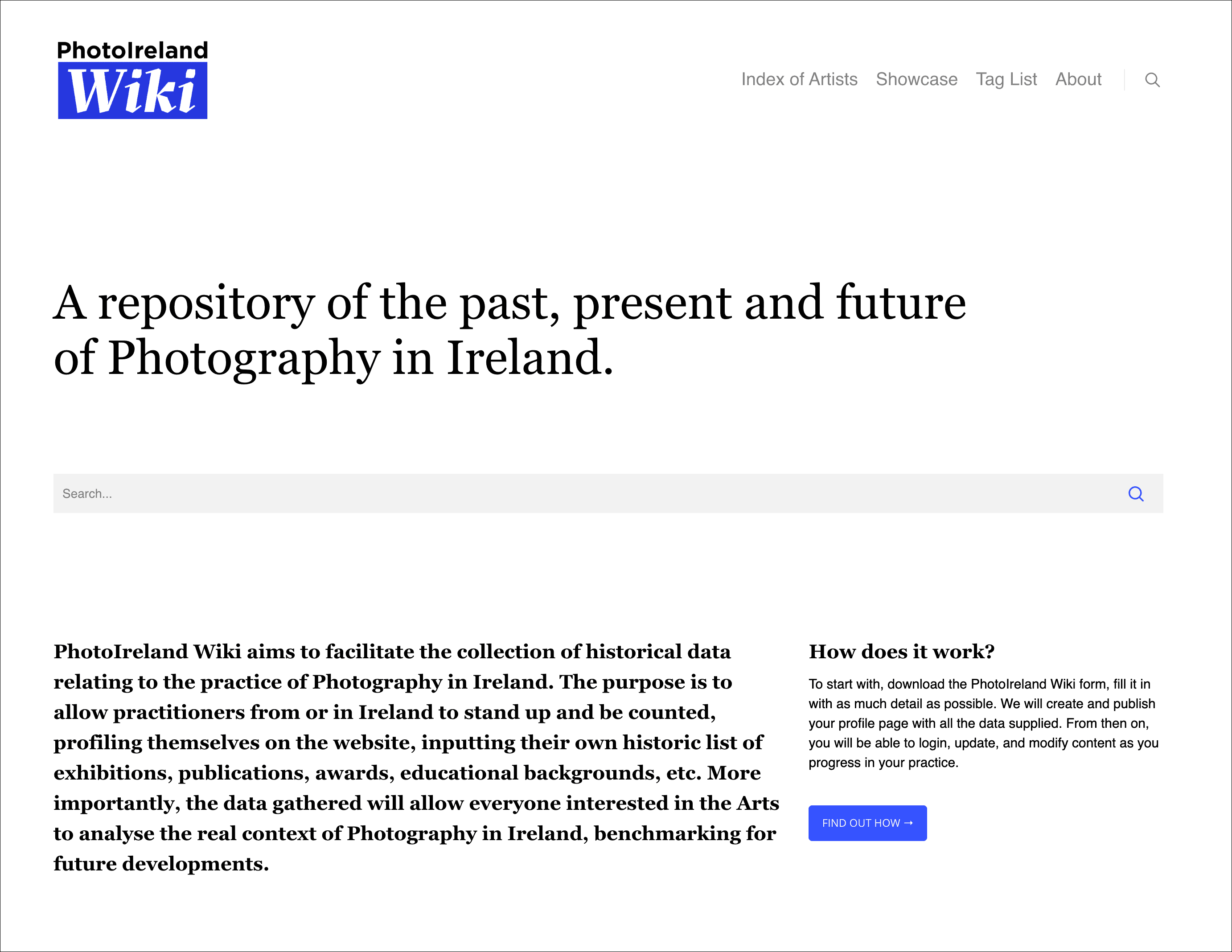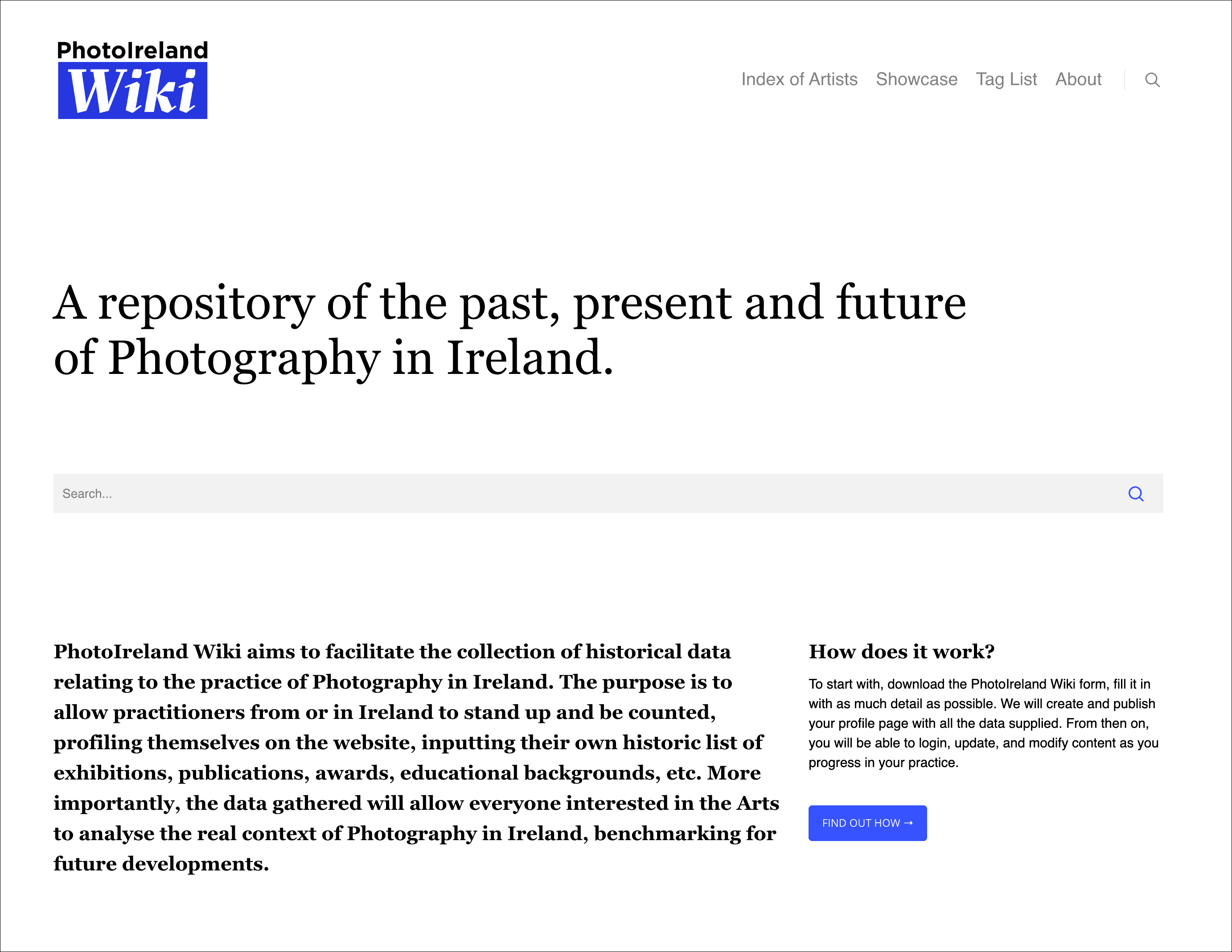 As a project developed in the context of the Critical Academy, PhotoIreland Wiki aims to facilitate the collection of historical data relating to the practice of Photography in Ireland for future analysis. The data gathered will contribute to a better understanding of the practice. It will also serve to identify and evaluate how organisations in Ireland and abroad have engaged over time with the artists.
Visitors will have access to all the data. The aim of the Wiki is, after all, to become a resource that will feed Wikipedia, and in doing so, facilitating an adequate representation of artists in and from Ireland on that vast repository. It is thus essential to count on a wide participation on this project.
How does it work?
In this first phase of the Wiki, photographers should download the PhotoIreland Wiki form, and fill it in with as much detail as possible. We will create and publish a profile page with all the data supplied. From then on, individuals will be able to login, update, and modify content as they progress in their practice.
You can find out more about the project both in the Critical Academy website and on the PhotoIreland Wiki.
Open PhotoIreland Wiki →