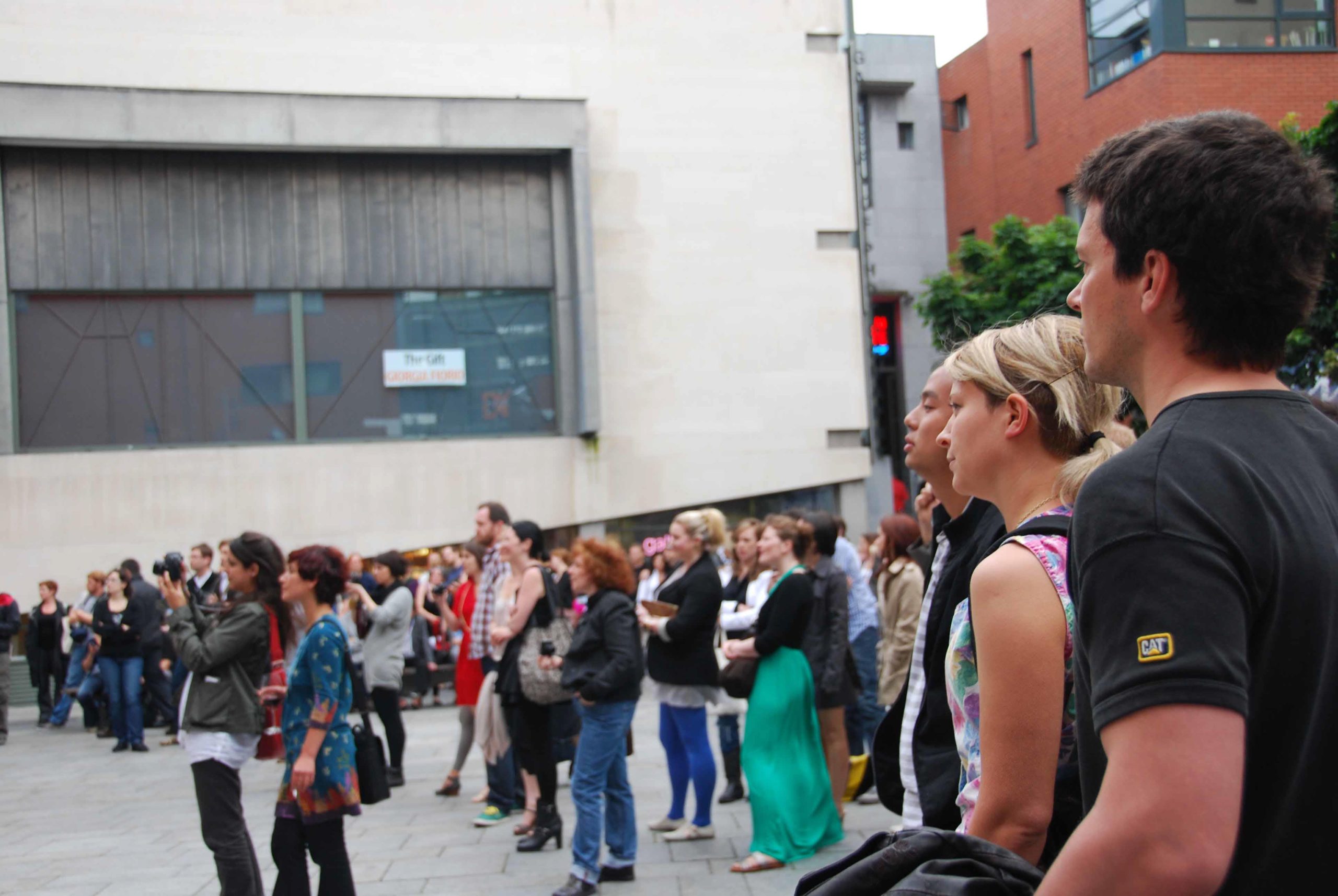 PhotoIreland seeks expressions of interest from individuals to join its Board Of Directors.
Background
PhotoIreland was founded in 2009 as an organisation dedicated to stimulating a dialogue around Photography in Ireland, and to promoting internationally the work of artists in and from Ireland.
In 2010, we launched Ireland's first international festival of Photography & Image Culture: PhotoIreland Festival. We celebrated Ireland's first Book & Magazine Fair in 2011, dedicated to Photography. It was the germ of The Library Project, a unique public resource library focused on the photobook. The Library Project opened in September 2013 in its Temple Bar location, complementing the offering with a bookshop and a very active gallery space. Our work continues outside the festival period with a varied programme that includes events like Après Paris every November, a one-day catch up on Photography after the Paris Photo fair.
Our Vision
PhotoIreland is committed to the cultivation of a deeper and critical understanding of Photography. The purposes of the organisation can be divided in two:
The Irish context
· To raise awareness on the Photographic language, to contribute to the exploration of new ways of seeing, and to underline its crucial importance in today's visual world.
· To bring national and international photographers and their work to Irish audiences through exhibitions, talks, discussions, lectures, guided tours, and workshops.
· To engage local communities towards an everlasting relationship with the Arts, and to promote in these new ways of self-expression and self-representation.
International arena
· Contributing to the world's photographic legacy by exporting to an international audience via touring programs, the Internet, publications, and cultural exchanges the work of upcoming and established photographers whose practice is developed in Ireland.
· To tap into the international networks where Irish curators, art critics, galleries, art magazines, etc. can enrich their practices and research around Photography.
· To establish strong bonds with other International photography festivals and fairs worldwide, propitiating a new channel to develop cultural exchange.
Goals
Currently, our work is focused in the following areas:
– To celebrate a yearly festival of Photography around the country.
– To develop a comprehensive photobook collection and offer free public access to it throughout the year.
– To develop an ongoing collection of books on contemporary Irish Photography.
– To promote the creation of MA and PhD Photography programmes in Ireland.
– To establish an Irish Photographic Foundation.
– To lobby for the creation of an Irish Museum of Photography.
Our Organisation
PhotoIreland is a non-profit volunteer led organisation developed in 2008 and registered as a company limited by shares in March 2009.
Currently it enjoys the following structure:
Festival Founder & Director – Ángel Luis González Fernández
Curatorial Advisor – Moritz Neumüller
The Library Project Manager – Steven Maybury
The running of The Library Project is carried out with the support of a team of volunteers.
The Board of Directors
PhotoIreland has enjoyed an open advisory board for the last 5 years and it aims to fulfil the maximum standards of governance transparency with its new volunteer Board. Currently, PhotoIreland seeks expressions of interests from up to 5 individuals to join its Board Of Directors, to help the organisation consolidate its operations, fulfil its vision, and to support the development and fundraising efforts.
PhotoIreland will not entertain any sense of entitlement from any individual despite their experience, knowledge, professional status, or artistic practice, if there is no attempt to actually apply for the position.
How to apply
Interested applicants should get in contact with the current Director, Ángel Luis González, by email at angel@photoireland.org or by phone at 087 6856169
The deadline for applications is 31 December 2014.