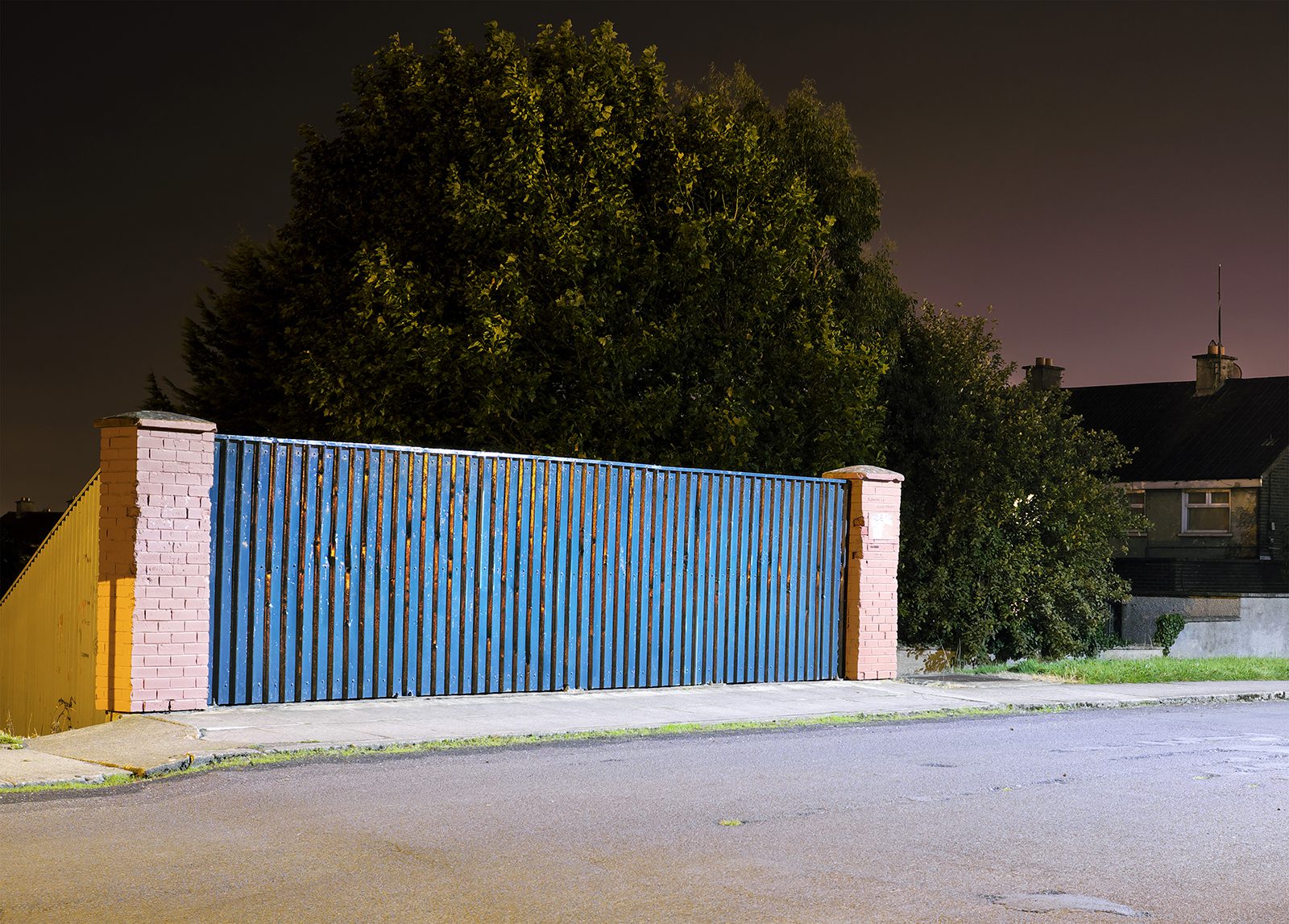 Launch 6pm Thu 31 May
Running 1-24 June
At The Library Project, 4 Temple Bar Street, Dublin 2

Moyross Study is a sociological exploration of Moyross housing estate by Dublin based artist and photographer, Jamin Keogh.
Moyross housing estate was constructed in 1970's on the outskirts of Limerick City as a solution to a growing social housing crisis. After the new community's initial years of hope and optimism, Moyross began to slip into a cycle of anti-social behaviour, gun and gang crime and ultimately, murder. This cycle of violence came to a head in 2006 when a car with two young children inside was set alight. Following this incident, the Irish State was forced to recognise its role in the escalation of violence and intervene. As a result, the programme of infrastructural and social resource 'Regeneration' was proposed in 2007 as a potential solution to anti-social activities in the troubled estate. Soon after, with the goal of kick-starting a process of physical, socio-cultural, economic and spiritual renewal, this programme commenced. Dozens of families were displaced and relocated, the bulldozers moved in, and house demolitions and topographical restructuring hastily began.
This project investigates and re-contextualises this dramatic transformation in the topography of present day Moyross. It is an articulation of the everyday feelings and experiences that are connected to the forced transition of Moyross – from a densely populated open planned estate, to an enclosed, barren, penal like space. The images explore the programme with a consideration of the conflicts that led to its commencement. As well as to examine the social upheaval that this 'Regeneration' had created. The project challenges the many stereotypes that surround the Moyross development by highlighting how despite the troubled history and the drastic topographical adjustments, a community still persists, and in some respects, even thrives.
The exhibition has been kindly sponsored and printed by Inspirational Arts and is running as part of PhotoIreland Festival 2018's Main Shows.
Jamin Keogh is one of the 5 Irish artists put forward by PhotoIreland Foundation for the EU Photographic Platform Futures. We will host a series of exhibitions at The Library Project, showcasing the works of 5 selected Irish artists.
ABOUT JAMIN KEOGH
Jamin Keogh (b. 1982) is a Dublin-based, Limerick-born photographer and artist. He holds a First Class Honours in Photography (IADT), and Masters in Art and Research Collaboration (IADT). Jamin has been involved with art practices as an artist, curator, and educator. His artistic practice merges audiovisual media into his photographic expressions, placing an emphasis on the role of the spectator within the artwork's space. Conceptually, and in order to transform the spectator into an active participant, Jamin's practice strives to lessen the cognitive space between his artworks and the real world where he draws inspiration. In Moyross Study, Jamin responds to the writings of Henri Lefebvre's The Production of Space. Lefebvre's argument is that space is a social product, or a complex social construction which affects spatial practices and perceptions.
During his time at IADT, Jamin has had his work nominated on two distinct occasions to represent the University on the European Art circuit; ELIA NEU/NOW and Le Bal. He was shortlisted for the Inspirational Arts Award and has had work shown at the Irish Museum of Modern Art.