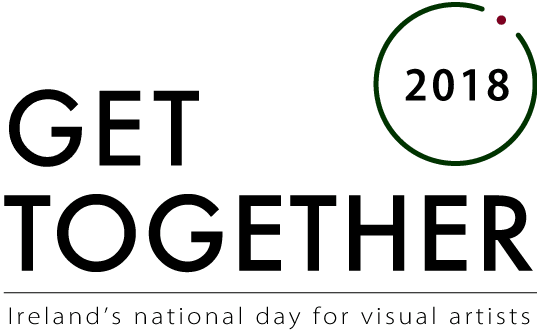 9am-4.30pm Monday 21 May
at Irish Museum of Modern Art, Royal Hospital Kilmainham, Military Rd, Kilmainham, Dublin 8
In this year's event Visual Artists Ireland look at the artists' and arts organisations' experiences and see what can be learnt through the open exchange of ideas. The annual event consists of conversations, talks, speed curating sessions, clinics, and the annual Visual Artists Cafe – a space that encourages making new connections, meeting people and sharing networks.
PhotoIreland Foundation will be at the Get Together Cafe to inform artists about our upcoming projects for 2018 to advance contemporary Photography in Ireland, in addition to our range of services around publishing, research and education. We will be talking about the Critical Academy, TLP Editions, PhotoIreland Festival and The Library Project, and answering all your questions. You will also be able to enjoy a selection of books from our bookshop catalogue. In addition, PhotoIreland Foundation Director and CEO, Ángel Luis González, will be meeting artists one-on-one at the Speed Curating event.
Don't miss the talk programmed at 3pm entitled Photography: Ireland's Eyes, looking at unique Irish voices and visual  identity through recent developments in Irish Photography, with a panel composed of Finish curator Ana-Kaissa Rastenberger, artist and lecturer Clare Gallagher, curator Fiona Kearney, editor John Duncan, and curator Tanya Kiang.
Read the full programme of events and Book Your Ticket→