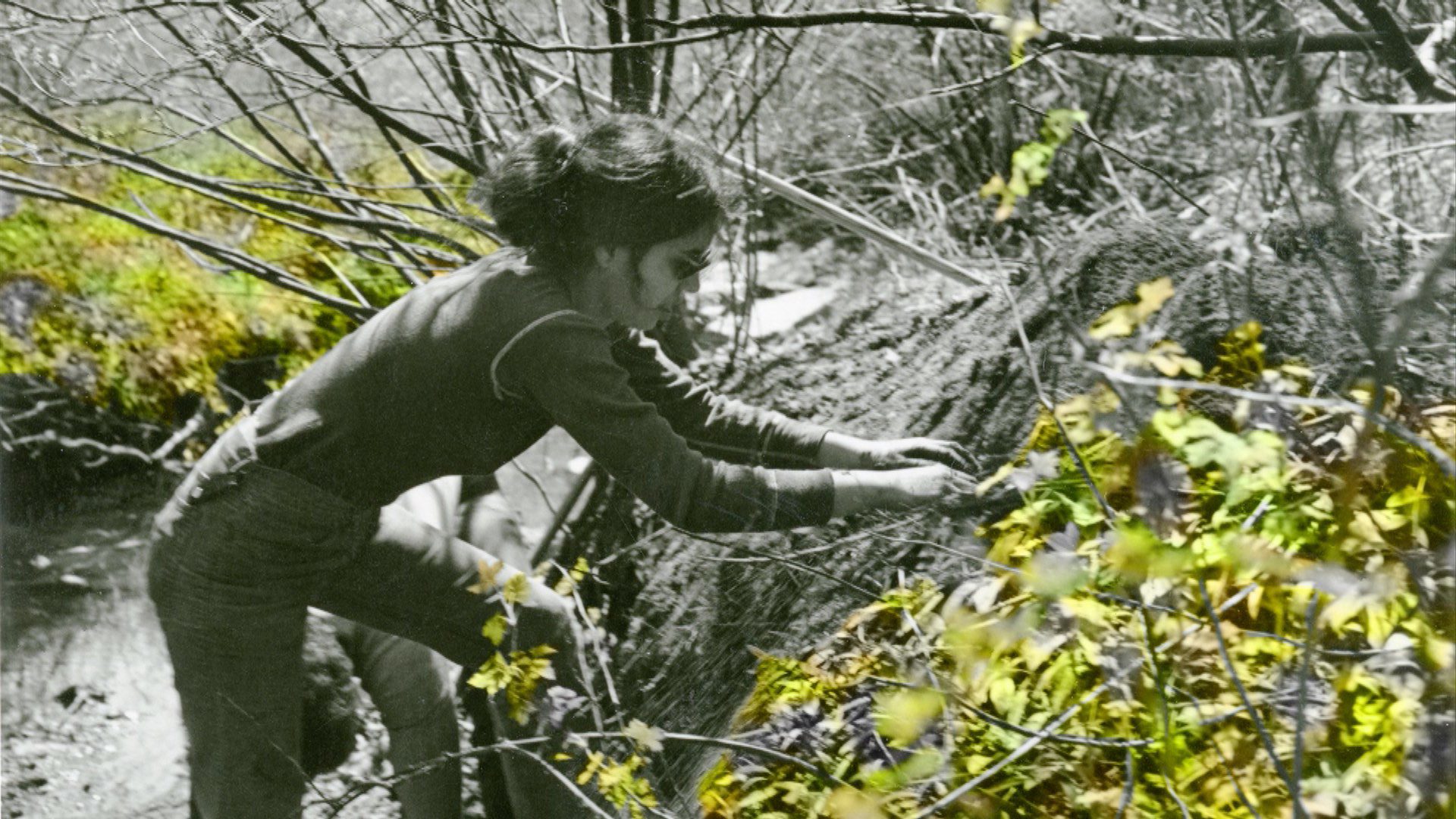 Image: Ana Mendieta, Nature Inside © Corazón Pictures, LLC
Presented in context of the Critical Academy, Flux is a new series of screenings and discussions, focusing on the dialogue between the still and the moving image, reflecting on their omnipresence in visual culture. With a special, but not exclusive, focus on artists' film, Flux works to inform and challenge its participants by presenting these individual visual languages and perspectives to facilitate conversations around them. While some screenings will be accompanied by guest speakers, all sessions include an open conversation amongst participants.
Free Introductory Screening: Ana Mendieta
Wednesday, 7th March
7:00-8:30pm
Location: The Library Project, 4 Temple Bar Street, Dublin.
To launch and introduce the programme, we present the works of Cuban artist Ana Mendieta (1948-1985) – a multidisciplinary artist, working with performance, photography, sculpting, painting, and video art. She is a key figure in the Body Art movement and is probably best known for her "earth-body" works. Addressing topics such as ecofeminism, marginalisation, identity and violence, to name a few, the programme will include: Sweating Blood (1973), Mirage (1974), Ochún (1981) and a short film from the Silueta series.
The screening will be followed by Ana Mendieta, Nature Inside(2015), a short documentary film, directed by Raquel Cecilia. The documentary is narrated through corresponding images of Ana's work, highlighting the themes and meanings behind her work.
Programmed by Julia Gelezova.
With a very special thank you to Galerie Lelong and Corazon Pictures.
See the full programme and book your place →