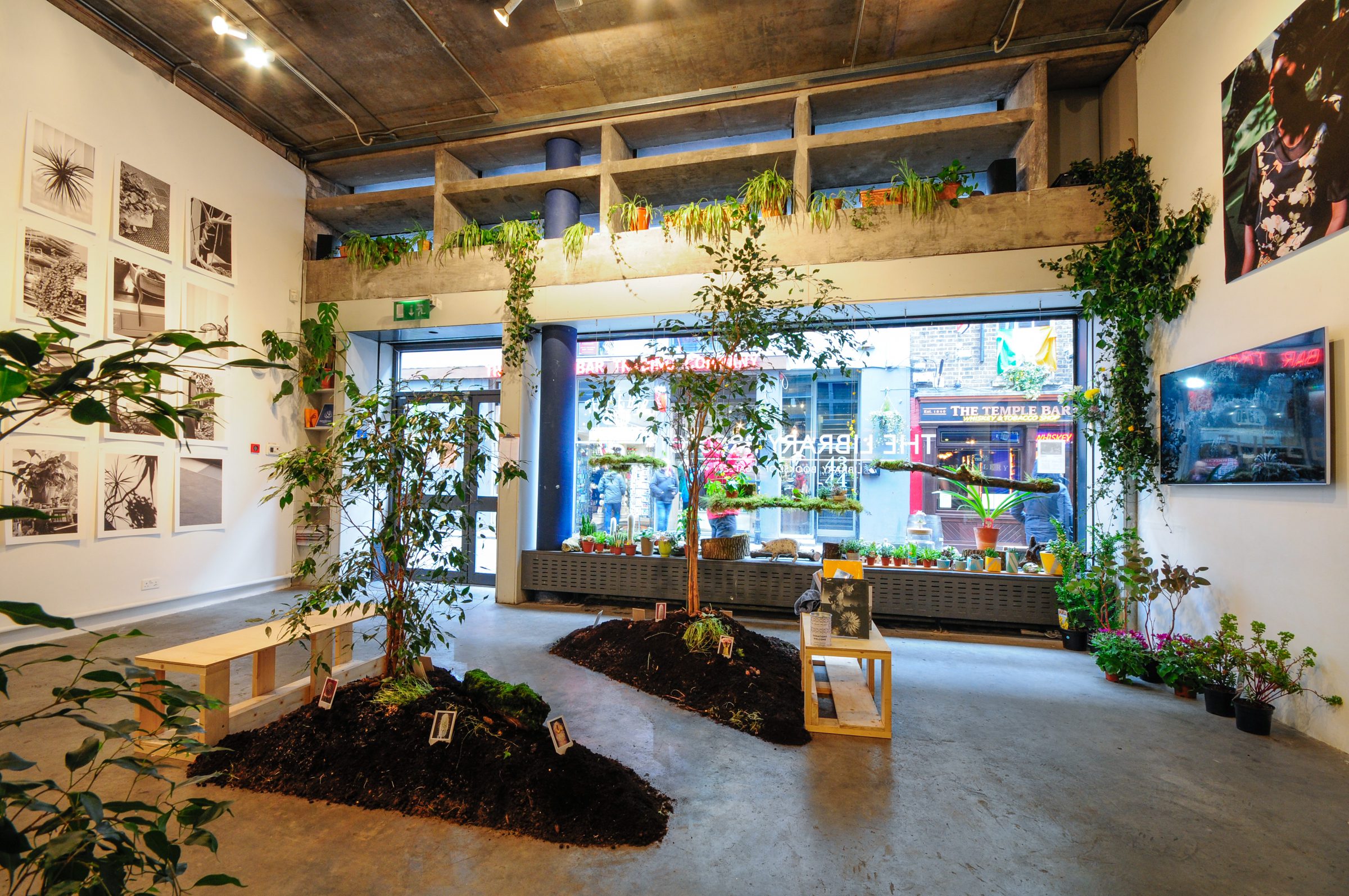 Phototropism comes to an end after a month run at The Library Project. Visitors enjoyed and commented about the installation, the artworks, the books, and the plants. The show brought a lot of people to the library area, making them aware of the collection, discovering new books, and new artists.
Thanks to everyone who helped make this exhibition, specially Dublin City Council and Temple Bar Cultural Trust for their kind support, and of course to the great artists involved, Viviane Sassen, Ciarán Óg Arnold, Miriam O' Connor, Paul Gaffney, Jan Dirk Van Der Burg, Gerry Blake, Saskia Groneberg, Enda Bowe, Ruth van Beek, Eoin Moylan, and Awoiska Van Der Molen; to the printers and framers like Inspirational Arts, Right Brain, Peter-Frank Heuseveldt (Vivian Sassen studio manager); to Gary Maybury and everyone at Brackenstown House; to Urban Plant Life; to Zioxla, and all the publishers involved; and to the Project Arts Centre's Production team and Black Church Print Studio for their constant support.
Next up in The Library Project: Anicca, by Steven Maybury.
If you want to find out more about forthcoming exhibitions, subscribe and stay tuned!