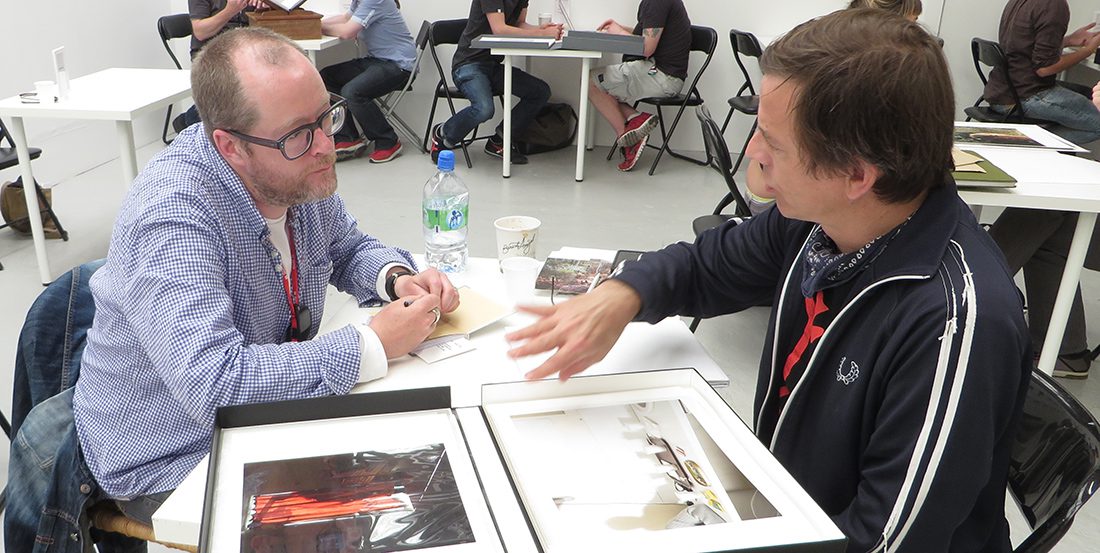 PhotoIreland Festival's portfolio review weekend will take place on 4-5 July 2014 in Dublin city, representing a unique opportunity for emerging artists worldwide to highlight new photographic projects and meet with international professionals to further their careers. The winner of the portfolio reviews weekend will be offered a solo exhibition next year, during PhotoIreland Festival 2015.
Make sure you read the guidelines, and  submit your work by using the form – both documents are found below.
The Reviewers
The international portfolio reviewers this year are:
Ângela Berlinde, Director/Curator, Encontros da Imagem, Portugal.
Barry W Hughes, Director, SMBH Magazine, Dublin, Ireland.
Christiane Monarchi, Editor, Photomonitor, London, UK.
Dieter Neubert, Director, Fotobook Festival, Kassel, Germany.
Emma Bowkett, Photo Editor FT Weekend Magazine Financial Times, London, UK.
Gregory Barker, Commissioning Editor at Hotshoe International, London, UK.
Irène Attinger, Library Curator, Maison Européenne de la Photographie, Paris, France.
Jim Casper, Director, Lensculture, Paris, France.
Jonathan Blaustein, artist, educator, and writer at New York Times and A Photo Editor.
Krzysztof Candrowicz, Director, Fotofestiwal, Lodz, Poland.
Leszek Wolnik, Curator, The Copper House, Dublin, Ireland.
Louise Clements, Director Format Festival, Derby, UK.
Manik Katyal, Curator, Photo editor and Editor-in-Chief of Emaho Magazine.
Manolis Moresopoulos, Director Athens Photo festival, Greece.
Mindaugas Kavaliauskas, Chief Curator, Kaunas Photo, Lithuania.
Moritz Neumuller, Independent Curator, Educator and Writer, Barcelona, Spain.
Nicolas Combarro, Artist and Master's Tutor at Istituto Europeo di Design, IED.
Walter Bergmoser, Curator & Photographer, Seoul, South Korea.
Key dates
Submissions open in February.
Submissions deadline: Midnight 27th April 2014.
Photographers contacted: Early May 2014.
Festival opening: Thursday 3rd July 2014.
Portfolio reviews: Friday 4th and Saturday 5th July 2014.
Summer Campus – Main events: 3rd-6th July 2014.
Winner announcement: Saturday 5th July 2014.
More details in our pre-festival magazine online.