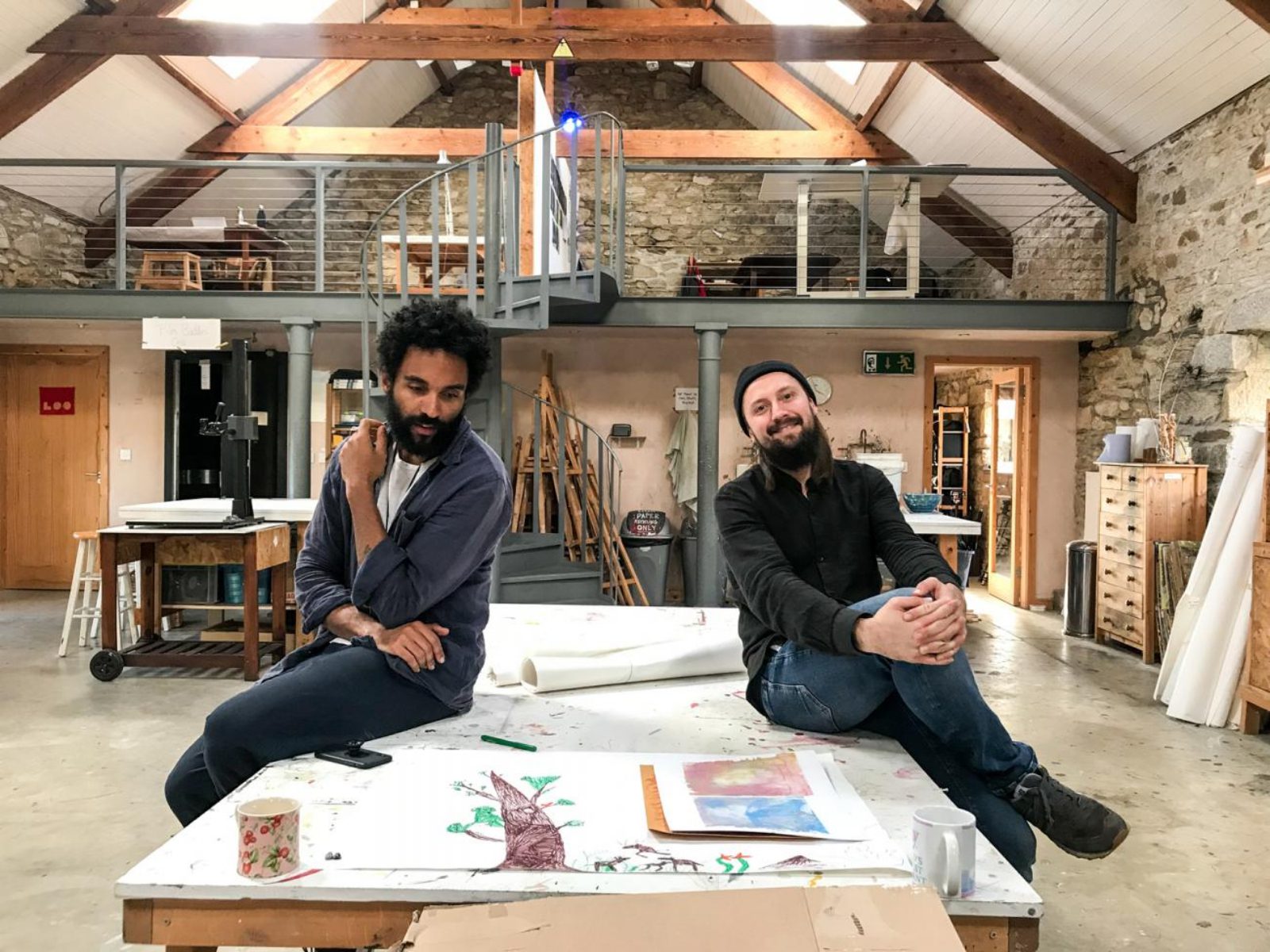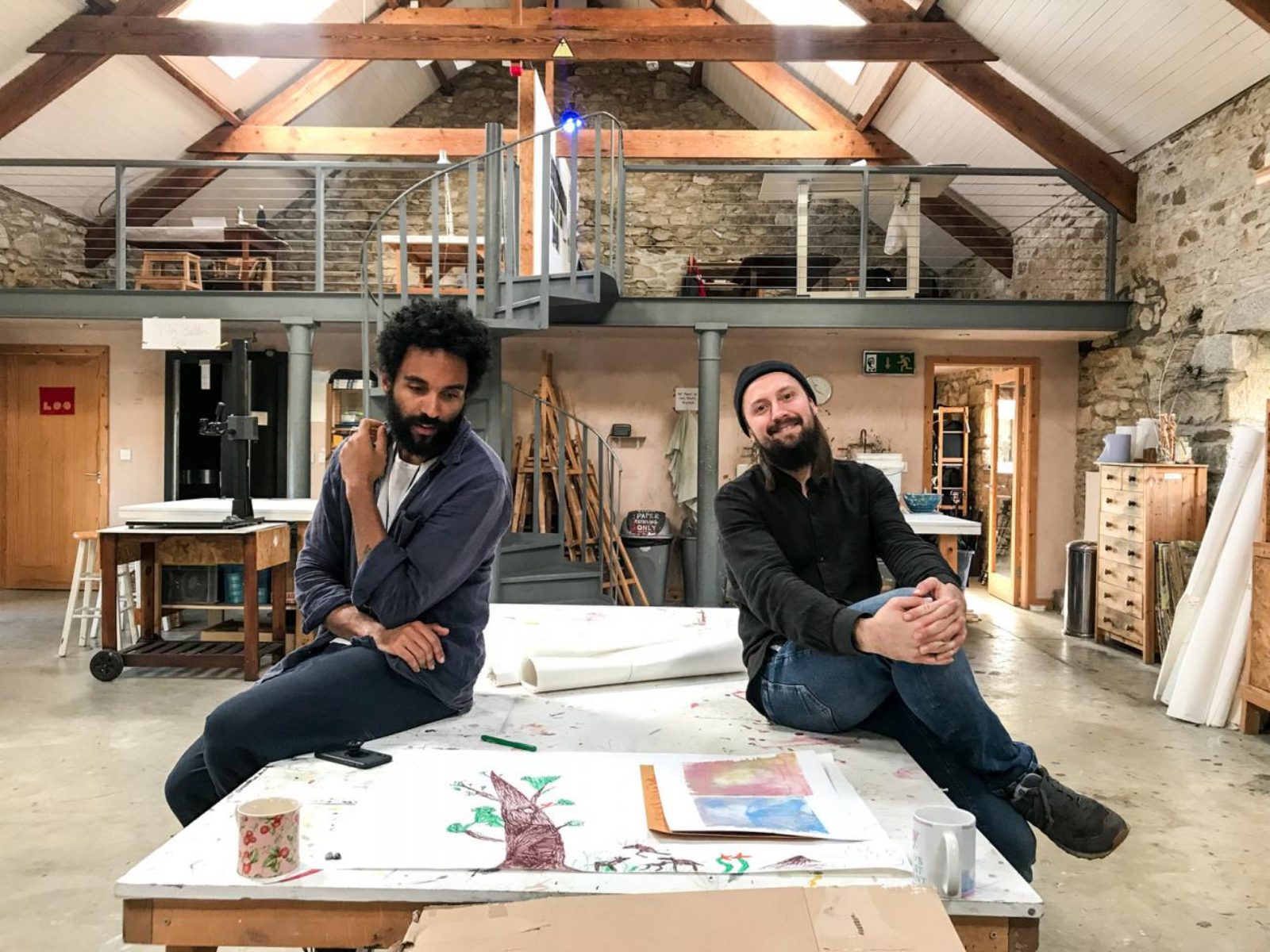 Futures is a Photography platform that aims to aid photographers at the very start of their careers — granting them access to an unprecedented network of professionals, markets and audiences. During the Summer 2018, Futures member PhotoIreland Festival hosted artists Luis Alberto Rodriguez and Jewgeni Roppel at Cow House Studios, in Wexford, Ireland. They were selected by the platform members to develop a new body of work focused on local culture, aligning with the European Year of Cultural Heritage.
Angel Luis Gonzalez, founder and director of PhotoIreland, shared with us some of his thoughts:
"Luis focused on the performative aspects of certain Irish traditions, specifically Gaelic Football and Irish Dancing.  With a strong background as a dancer, he surpassed mere anatomic studies, playfully constructing instead a very personal language, derived both from the spontaneity of some interactions and his choreographic experience. The resulting images are stunning and intriguing.
Jewgeni organised his time to visit the whole island of Ireland looking for aspects of Cultural Heritage in the landscape. Collecting a vast amount of images from historical buildings, cultural landmarks, and details in the landscape, Jewgeni aimed to construct a broad view of this country's identity, offering mysterious images and oftentimes abstracting from nature what of manmade there is."
About Luis Alberto Rodriguez
(USA) studied dance at The Juilliard School, New York. Self-taught photographer, he has exhibited in Sweden at Wanås Konst. His work has been published in Sleek Magazine, Numero Homme, 10 Magazine, Frankfurter Allgemeine Quarterly, Zeit Magazine, T Magazine China, and has been featured in Der Greif and Vogue Italia amongst other selected publications. He is a two time Life Framer competition awards recipient and his series PATINA was amongst the highest rated by Lens Culture Magnum Photography Awards 2016. In 2017, he was awarded both the Public Prize and the American Vintage prize at 32nd Festival of Fashion and Photography Hyères, France. In 2018, he has been shortlisted for Athens PhotoFestival and was Red Hook Labs New Artist. Most recently, he has been shortlisted for Document Journal's New Vanguard Prize.
About Jewgeni Roppel
Jewgeni is based in Hamburg, Germany and studied Photography and Media, Master of Arts in FH Bielefeld Germany. He works for diverse German magazines and newspapers like DIE ZEIT, Spiegel, Stern etc. and has been published in photo magazines like GUP, Camera Austria, and Der Greif. His long term projects have been awarded with Gute Aussichten New German Photography, KOLGA Tbilisi Photo, Canon Profiphoto Award and were selected and exhibited at various photo festivals, including Grand Prix Fotofestiwal Lodz, Encontros da Imagem Portugal, Circulations(s) Festival Paris, Ex Leica European Award nomination, Voies Off Arles.