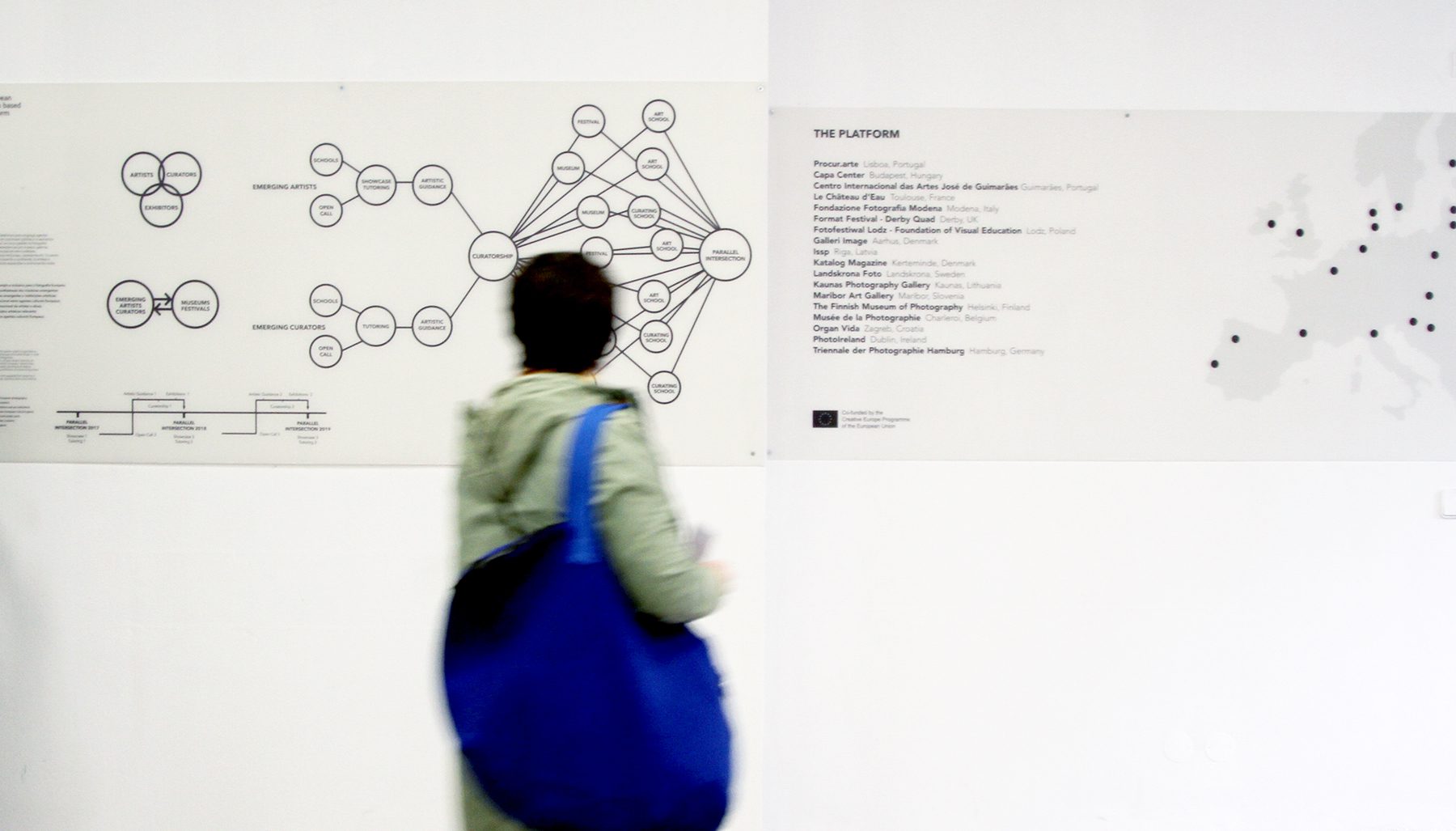 1-4pm Fri 22 June
At 2 Curved Street, Temple Bar, Dublin 2
Book your free ticket via Eventbrite →
Creative Connections in Europe is a free networking event at Practice and Power, hosted by the Creative Europe Ireland desk. Practice and Power is a major transnational event exploring questions of negotiation, exchange and representation in contemporary collaborative arts practice. Practice and Power runs from 20-23 June and is a paid ticketed event, but you can attend the Creative Connections in Europe event for free.
Creative Connections in Europe is an event for artists, policy makers, academics, curators, arts officers and cultural organisations. This event present some of the diverse Creative Europe funded projects that have Irish partners and will also give you the opportunity to talk to them about how they got involved, found partners and applied for funding!
In 2015, PhotoIreland Foundation were members of the Flâneur: New Urban Narratives project and are currently members of two European photography platforms – Parallel and Futures. We will be at the table discussion to share our experience and speak about the day-to-day organisation involved, as member partners of these transeuropean projects, co-funded by the Creative Europe Programme.
About Practice and Power
An international community of artists, participants, community activists thinkers, policy makers and programmers will gather in Dublin for this event. In addition to workshops, discussion events, and networking opportunities, Practice and Power will showcase a selection of Collaborative Arts Partnership Programme (CAPP) projects, share learnings from the CAPP research process and launch the CAPP project publication. Practice and Power marks the final and most significant dissemination moment for CAPP.
Practice and Power is organised by Create Ireland and the Collaborative Arts Partnership Programme which is a Creative Europe supported Co-operation Project. Tickets for Practice and Power's four day event can be booked through here →