Last year, 50 projects were part of the OPEN programme. The photographers, galleries, and studios involved benefited from the publicity received via our marketing in print, radio, television, online and in the social media. It represents a great opportunity to promote personal and collective projects, and the ideal arena to experiment with exhibition making.
The CANON Open Programme 2013 offers artists, photographers, curators and organisations the chance to put forward events outside the festival theme.
We welcome submissions of events relating to Photography and Contemporary Image Culture, from national and international individuals and organisations, looking to develop their own events in Dublin, Cork and Limerick during the month of July. The events could be exhibitions, installations, performances, films, shorts, videos, talks, workshops, and others.
All participants will be featured in the Festival Catalogue and on the PhotoIreland Festival website, and will receive festival catalogues to distribute during the event.
Who should submit
The CANON Open Programme 2013 is open to all individuals and organisations worldwide, looking to develop their own events in Cork, Dublin and Limerick. Please, make sure you read the guidelines.
Deadline
5pm Friday 26th April 2013
Submission Process
The submission process is simple: let us know what you plan to do, and we will reply within 48 hours with an answer. If accepted, you should then head to the 'Submit Now' tab in the Canon Open Programme page, and finalise the application. Once payment is produced, you will receive a form to fill in. The form help us gather your event details to be included in all materials.
Exposure
The CANON Open Programme 2013 offers you the opportunity to:
Be featured in PhotoIreland Festival 2013 catalogue and website.
Get your work seen by all our international guests, and Book & Magazine Fair participants at a special presentation on July 11th 2013.
Publication opportunities via our media partners in Ireland and abroad, on and offline.
For a full list of details, schedule, reviewers, rules and FAQ, please visit the Canon Open Programme page.
Find out more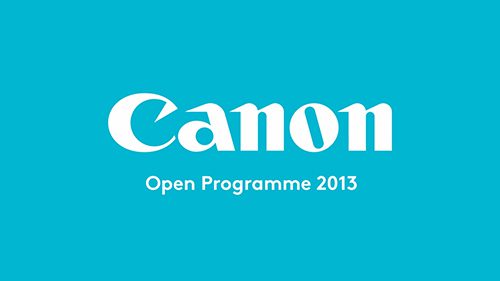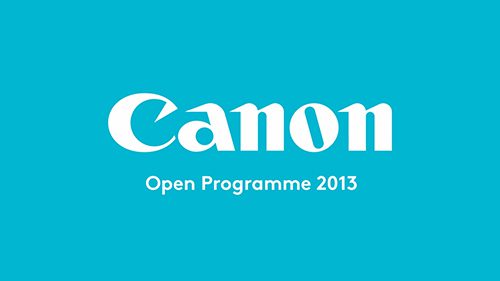 Thanks to Cian Brennan for producing the video, and to Ben Bix for the music.