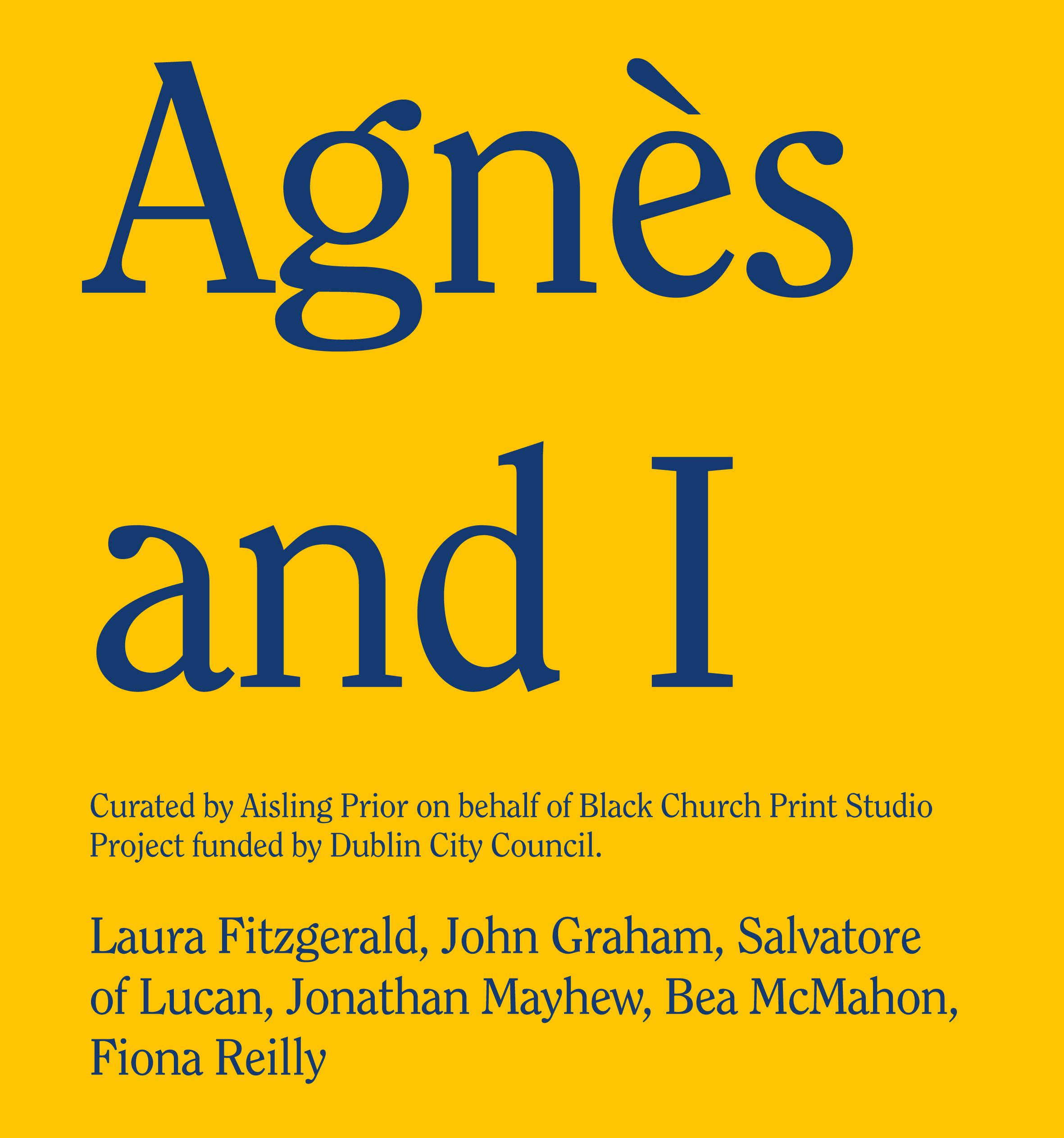 Launch 6pm Thu 5 September
Running 6-28 September
At The Library Project
Curator Talk 1.15pm Fri 12 Sep
Opening Hours Tue-Sat 12pm – 6pm | Culture Night Fri 20 Sep 12-9pm
Curated by Aisling Prior, Agnès and I presents work by six artists – Laura Fitzgerald, John Graham, Salvatore of Lucan, Jonathan Mayhew, Bea McMahon and Fiona Reilly, celebrating the life and work of Agnès Varda (1928-2019).
Some of these artists' practices demonstrate a deft comic darkness, whilst other's – a rigorous methodology that bring to mind the work of the legendary Belgian born, French film-maker and artist who died earlier this year. Varda was a consummate auteur who despite her gender and her age, would research, write, produce, direct and shoot feature films. A renaissance woman, she was a photographer and lyricist (the polemical lyrics sung by Pomme in One Sings, the Other Doesn't 1977, would have made excellent songs for the Repeal the 8th movement in Ireland in 2018). She edited her films, and in her autobiographical work, she featured in them, along with her children and grandchildren. Her films were about emancipation, the right to choose, rebellion, and ageing, amongst other things and were made with great candour and courage. Her homage to people living in the margins, exemplified in Les Glaneurs et la Glaneuse, 2000 (The Gleaners and I) and Vagabond,1985 whilst almost relentlessly dark, resound with respect and humanity. In contrast, her opus, Les Plages d'Agnès, 2008, (The Beaches of Agnès) which she made when she was in her 80s, and which has an iconic scene of her drifting up the river Seine past Notre Dame in a tiny one person sailing boat – is an unashamedly joyful, technicolour account of her own life.
(Text by Aisling Prior)