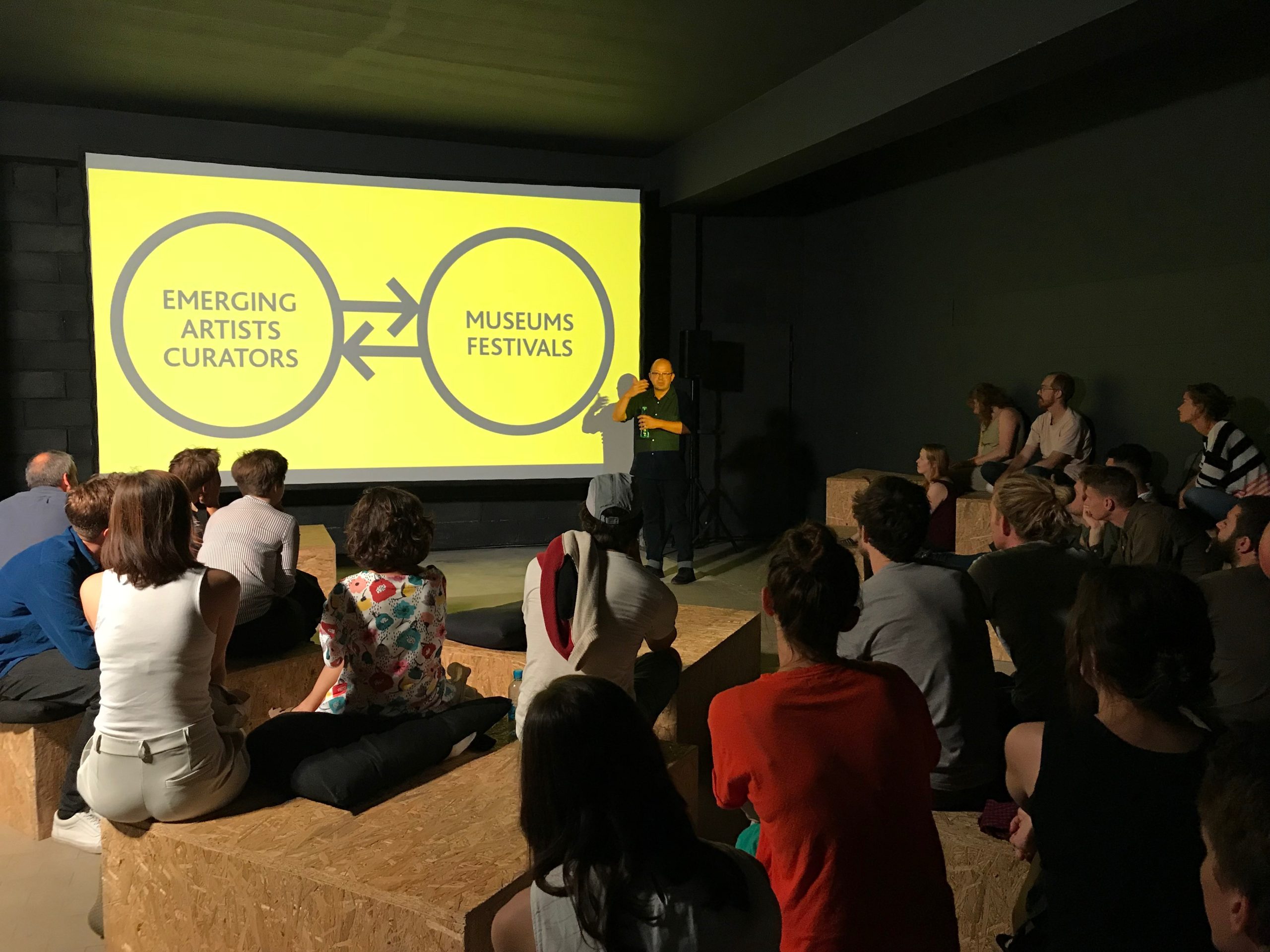 Running 24-27 February 2020
At The Library Project and Temple Bar Gallery + Studios
Private Event
PhotoIreland is hosting the annual Parallel Platform Curatorship event that in 2020 will bring to Dublin 50 international artists, curators, and other arts professionals from 27 different countries. During the Curatorship, the participants work together to develop 6 exhibitions that will be hosted by selected member organisations across Europe throughout the current year. In 2019, PhotoIreland participated as exhibiting member at the Curatorship hosted in Derby by Format festival, and the resultant exhibition, thing, aura, metadata, launched at the project-space Museum of Contemporary Photography of Ireland, as part of PhotoIreland Festival 2019.
Please note, this is a private event.
Parallel is a platform that brings together creative European organisations, committed to promoting cross-cultural exchanges and mentorships, in order to set new standards in contemporary photography. Members include museums, galleries, cultural centres, festivals, art schools and publishers – 18 vibrant European cultural hubs, from 16 countries, that participate in selecting and hosting emerging artists and curators, organising exhibitions and promoting artistic networking.
The exhibiting members this year are: Fondazione Modena Arti Visive (Italy), FotoFestiwal Lodz (Poland), Landskrona Foto (Sweden), Odesa Photo Days (Ukraine), Organ Vida International Photography Festival (Croatia), Tbilisi Photography & Multimedia Museum (Georgia), and UGM Maribor (Slovenia).
3rd Cycle Artists: Anka Gregorczyk, Anna Siggelkow, Carola Lampe, Caroline Kolkman, Cian Burke, David Barreiro, Diego Ballestrasse, Domonkos Varga, Elsa Gregersdotter, George Selley, Georgs Avetisjans, Gustavo Balbela, Indrė Urbonaitė, Joachim Bøgedal, Johanna Karjalainen, Jordi Barreras, Joshua Tarplin, Jošt Dolinšek, Margherita Muriti, Negar Yaghmaian, Sara Perovic, Sara Wu, Shelli Weiler, Simone Sapienza, Søren Lilholt, Theo Ellison, Vitaliy Galanzha, Yushi Li, and Yuxin Jiang
3rd Cycle Curators: Eszter Erdosi, Javiera Cádiz, Mafalda Duarte Barrela, Tytus Szabelski, Yuliya Ruzhechka, and Zohreh Deldadeh
PhotoIreland is the Irish member of Parallel Platform, designed and led by Procur.arte and co-funded by the Creative Europe Programme of the European Union. Parallel Curatorship Dublin takes place with support from Temple Bar Gallery + Studios.